Doctor as a patient of the dreaded disease
A cardiologist's tale from the time Covid-19 entered his body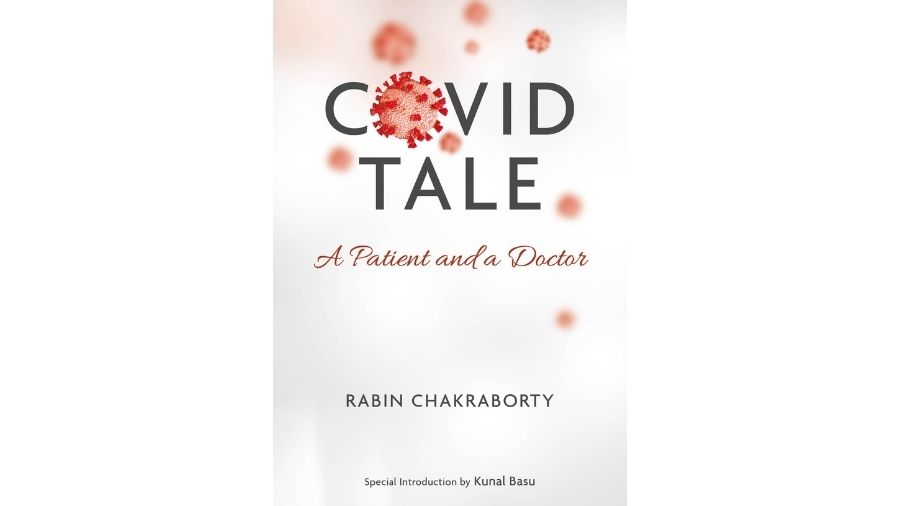 ---
|
Calcutta
|
Published 16.05.21, 09:48 AM
---
There comes a time in every century when mankind with all its knowledge becomes helpless. We are living through one such phase as the COVID-19 infections bludgeon us with invisible brutal force. 
When the news of Rabin Chakraborty, an eminent cardiologist in Kolkata, contracting the virus percolated out last year, we were shocked and prayed for his early recovery.
"Covid Tale: A Patient and A Doctor" written by him is a vivid narration from the time the dreaded molecules entered his body till the fierce war that threatened survival was won. Progress of the disease with its tentacles on the mind and its physiological effect on the system could not have been more intimately described. Being a doctor, all the medicines and their interpretation have been explained very lucidly.
The book takes us on the harrowing journey through various stages as the author unveils the entire pathological process of the manifestation of the disease in his own body, the daunting ICU stay, the oxygen therapy, the formation of an international medical board for treatment.
As a doctor, he follows the travails of the disease through his body for more than three weeks and the critical moments are so well expressed. He writes of the dedication of the doctors and the entire group of healthcare staff working selflessly under tremendously adverse conditions created by the pandemic. He ends on the note of savouring full recovery and getting back to helping others.
The book is a story of victory over a dreaded disease and it says loudly that winning is possible with an unwavering positive state of mind. Yet it also reflects how helpless mankind can be despite all the medical advancement. 
These days, there is a deluge of blogs and contradictory communication on social media about Covid-19. This book is an authentic description of a patient and a doctor. It is a book worth reading in the present circumstances.   
Indrajit is a corporate leader and Susmita a retired professor 
Covid Tale is available as an e-book on amazon.in