Death over life
While outlining the list of issues on the cause of the suicide crisis, the book goes into the heart of the matter by detailing demarcated suicide patterns in the population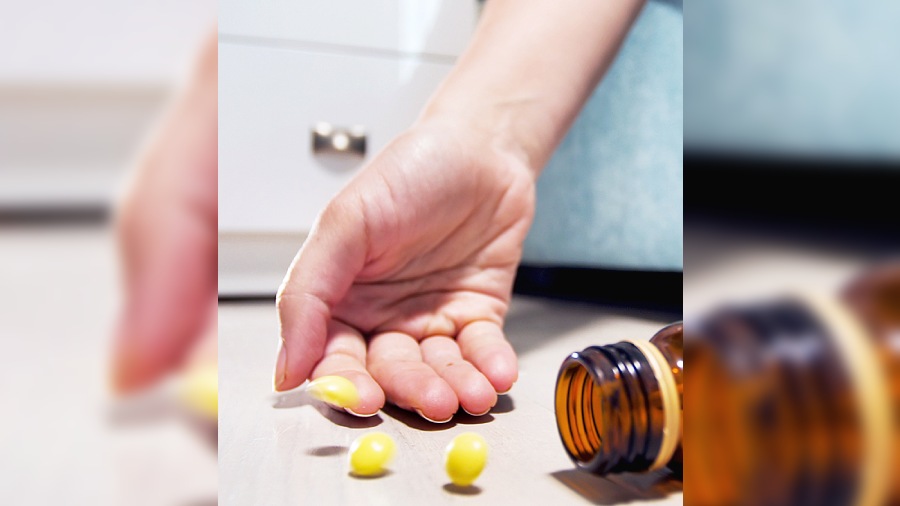 ---
Published 22.07.22, 04:07 AM
|
---
Book: Life Interrupted: Understanding India's Suicide Crisis
Author: Amrita Tripathi, Abhijit Nadkarni and Soumitra Pathare
Publisher: Simon & Schuster
Price: ₹599
Life Interrupted acknowledges its primary hurdle — the lack of quality data — paving the way for readers to arrive at their own conclusions on why the lack of disaggregated data impedes in-depth research into the suicide crisis. It further underscores the need of the hour: targeted investment, research, programming, and analysis of data on India's suicide crisis to enable policy-makers to design laws and schemes conducive to suicide-prevention measures.
Halfway through the book, the reader is confronted with bold questions. While highlighting a global comparison on how other countries have made policy changes in the health sector to create a significant impact on suicide intervention, the question that stayed with me was what steps India has taken to reduce age, class and gender-related suicides. This book raises intriguing public policy questions sprinkled with data and explores one of the less-taken roads — the non-popular aspects of a mental health epidemic; how social capital works adversely against suicide survivors and family members of suicide victims.
At some point, the reader may feel that in an attempt to better understand the latent causes of suicide, the writers may have opened a can of worms. It is precisely at this juncture that the book succeeds in delivering its premise: how suicide is one of India's leading health crises. From tackling alcohol abuse as one of the underlying causes to identifying marginalised communities particularly at risk for suicide, the book examines the aspects one expects from scholarly literature. The point about the intricate weaving of law and responsible reporting standards for professionals moulding public opinion on suicide is striking. Towards the end of the book, the authors take the bull by its horns and confront the general consensus on why suicide is often labelled fatalistic or a "lost cause". Be it suggesting a registration system for an attempted suicide or a ban on toxic pesticides, Life Interrupted does more than offer solutions and measures to plug loopholes — it educates its readers.
While outlining the list of issues on the cause of the suicide crisis, the book goes into the heart of the matter by detailing demarcated suicide patterns in the population. At the outset, the authors explain why National Crime Records Bureau data are unreliable and, consequently, ineffectual in understanding the real number of suicides. The book frequently relies on cross-country and global data to elucidate its arguments.
This book should be on your reading list if you require literature that collates best practices and lessons learnt from other countries on suicide prevention and institutional responses to suicide awareness. Even if you are not interested in the academic leanings of suicide and its economic impact but wish to enlighten yourself with data on the sociological aspects of suicide, this book would be a worthy companion.