Cricket, Kashmir, journalism
The lucid prose of the veteran journalist, Pradeep Magazine, as well as his intricate descriptions of the Valley keeps readers engrossed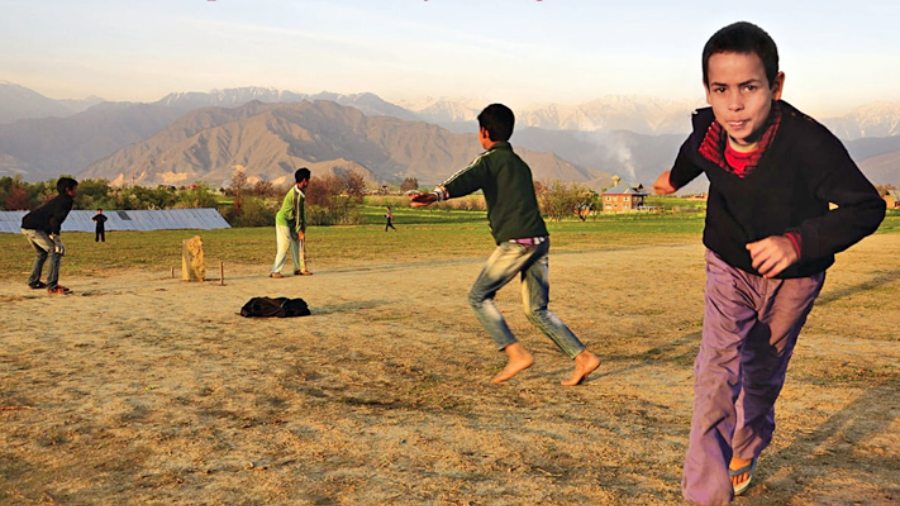 ---
Published 10.06.22, 02:46 AM
|
---
Book: Not Just Cricket: A Reporter's Journey Through Modern India
Author: Pradeep Magazine
Publisher: HarperCollins
Price: Rs. 599
Youngsters playing cricket in the Valley provide the perfect background for Not Just Cricket, a memoir of cricket, Kashmir and journalism. The lucid prose of the veteran journalist, Pradeep Magazine, as well as his intricate descriptions of the Valley keeps readers engrossed. Kashmir's geopolitical and social atmosphere is vividly portrayed in Magazine's reminiscences of his childhood in Srinagar where Kashmiri Brahmins socialized with Muslims only in their offices. If one of the tribe touched a utensil, it had to be washed many times over. He also shows why Kashmiri Hindus, even though a minority in the Valley, enjoyed a privileged status.
Magazine throws light on the socio-economic and political upheavals towards the end of the last century and their effects on his journalistic ambitions in the strifetorn state of Punjab during the Khalistan movement, the mandir-masjid politics and the Mandal agitation. The book also chalks out the upheavals in Indian cricket - from Vijay Merchant as chief selector exacting his revenge on Mansur Ali Khan Pataudi by axing him from captaincy in 1971 to the Board's tussle in the 1980s with the players over display of logos on their shirts and playing 'masala' matches. It also harps on the much-hyped love-hate relationship between Sunil Gavaskar and Kapil Dev, the match-fixing saga, and the infamous Greg Chappell episode. One of the darkest chapters of Indian cricket is examined with Magazine describing how Chappell sowed seeds of discord in the team. He details Chappell's games to belittle Sourav Ganguly and how one of India's most successful captains was treated as an outcast in his own team and, later, "dumped and humiliated by the BCCI". The book also dwells on Ganguly's comeback journey on account of his mental strength and hard work.
Magazine keeps the cricket fan engrossed with several incidents unheard of thus far. He voices his opinion on the events that unfolded in the course of his long and cherished career in an unbiased manner. He gives the narrative a humane dimension by engaging cricketers in candid conversations that offer a sneak peek into their lives and emotional battles. He readily accepts that his failure to cultivate sources within the team led to his missing stories on the 1996 tour of England. Magazine also makes clear his dislike for reporting stories other than those connected with the intricacies of the game. For example, he mentions that he was ill-suited to perform when he was asked to write about the celebratory mood in Calcutta on the eve of the 1996 World Cup semi-final against Sri Lanka. But he had no choice but to acquiesce.
Not Just Cricket includes several bizarre incidents encountered by Magazine during his assignments. On a visit to Sharjah, a taxi driver, who had arrived there from Pakistan, couldn't hold back his surprise on being told that he was there to cover cricket matches. "Achcha ji, duniya mein aisa bhi hota hai (Oh! So such things also happen in this world)" quipped the taxi driver as his bewilderment gave way to an uncontrollable burst of laughter.
However, a few factual errors could have been avoided. For instance, it has been wrongly mentioned that India won the 1996 World Cup match against Australia at the Wankhede Stadium. Sambaran Banerjee is referred to as a local selector who facilitated Ganguly's debut in the Ranji final against Delhi in 1990 when, in fact, he was the Bengal captain. These blots, though, in no way undermine Magazine's honest effort in providing a piece of history for cricket lovers through insightful and forthright views.