Cressida Cowell on what went into penning the How to Train Your Dragon series
'As a book writer, I feel that books are under threat and we cannot lose them. Books magically colour a child's world in the way films can't'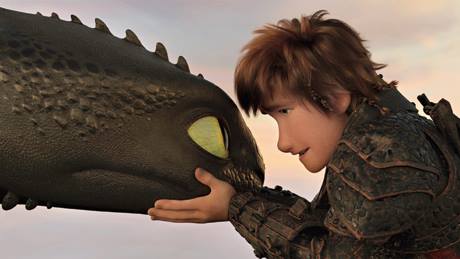 ---
---
British children's books author Cressida Cowell wields the pen that's given us the How to Train Your Dragon books. A series of about 15 titles, the books have powered three well-acclaimed films. With How to Train Your Dragon: The Hidden World set to premiere on Sony PIX this Sunday (1pm and 9pm), we caught up for a chat with Cowell on the genesis of the smash-hit series and what a budding children's book author needs to know.
In the last few months, the world has changed and so have our lives to a great extent. Have you managed to get any new writing done in the middle of all of this?
I am a Children's Laureate in the UK. During this time, I have done a lot of work with families in the UK whose children are home-schooling. As a Laureate, I am trying to encourage creativity and also reading. I am very concerned with children keeping up during these times, there shouldn't be any kind of gap when these children go back to school. I am broadcasting from my shed I use to work in my garden. I've been reading, I am also trying to get children to hear audio books, because for young children, their reading ability is often less than their understanding. I also did a 'creativity festival' during this time. So it's been a lot of work. I have to catch up on finishing my book in the Wizards of Once series.
Honestly, my personal life hasn't changed so much. I am always in my garden shed! (Laughs) Unlike people who go to school or office, my life hasn't changed. In fact, it's been even busier than normal.
I really feel that this is a good time for everyone to be creative. We are locked down and books are an escape, creativity is an escape.

You wrote the first How to Train Your Dragon book in 2003. What was the genesis of the series?
I grew up in London because my dad's job was in London. My dad was an environmentalist and he loved the wilderness. What that meant for the family, ever since I was a baby, was that we were packed off to an uninhibited island off the west coast of Scotland and picked up from there two weeks later. Basically, it was a very small island... you could see the sea from every corner of it. There was no electricity and no houses and obviously no phones back in the 1970s. So we were completely cut off. It was an incredible experience for a child to be camping out there. When I was nine, my dad had a house built on the island and we would spend the whole summer there... go boating, catch fish and eat it there. It was just us on the island and the house had no electricity. This part of Scotland was also the first place that the Vikings came to about 1,200 years ago. Vikings really believed that dragons existed. And in the absence of television or any other form of entertainment, the stories that my dad told me about Vikings and dragons really fired my imagination. I would creep into the caves on the island looking for dragons! (Laughs) That was really the foundation of the How To Train Your Dragon series. The father in the books essentially stands for the relationship I shared with my father.
The Vikings apart, the books are big on the emotional quotient. In 2003, I had just become a parent and Hiccup's relationship with the dragon became symbolic of my relationship with my children. It's very autobiographical. You will find that the stories that come from a true place are the ones with the most resonance.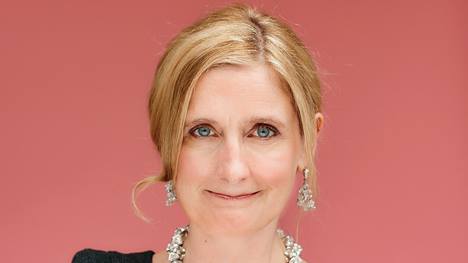 What do you think lies behind the enduring appeal of the books and subsequently the films?
I think the relationships in the series, whether it's with the father or with the dragon, is what appeals universally. It deals very fundamentally about being a child and being a parent. It's a lot about growing up and letting go, especially in the last film (How to Train Your Dragon: The Hidden World). For a parent, it's very tough to let go of their children when they grow up, and that's what Hiccup has to do with Toothless. They do look like stories about Vikings and dragons, but at the end of the day, they are about something true and resonating. And then there is that whole thing about every child wanting to have a dragon and ride on the back of one! (Laughs)
It's also about imagining the impossible and even adults, when they watch the films or read the books, become like a child again. I challenge an adult not to feel, 'Wow! How exciting!' with this series. I wrote the books keeping an eye on the adults as well, and the films are pretty much made in that same vein.

We are at a time when children have so many options for both education and entertainment. Do you think that the importance of reading in a child's life is being undermined today?
I hope books can never be replaced. As a book writer, I feel that books are under threat and we cannot lose them. Books magically colour a child's world in the way films can't. My children watch loads of films, I just have to struggle to make sure that they read books as well. Books need to be around for their unique capacity to fire a child's imagination.

What then would be your words of advice to a budding children's book writer?
I think it's important to write something true, something that you would have loved to read as a child. Something which comes from the heart and touches everyone. You need to make children laugh or cry, or possibly both. It's also not something that comes with instant success. I am a children's book writer for 20 years now and for the first five-seven years, I wasn't really successful at all. You just have to keep at it, and love it.