Bit of a slow burn
Despite the obvious premise of a quintessential crime fiction, Kaoru Takamura's Lady Joker: Volume 1 is different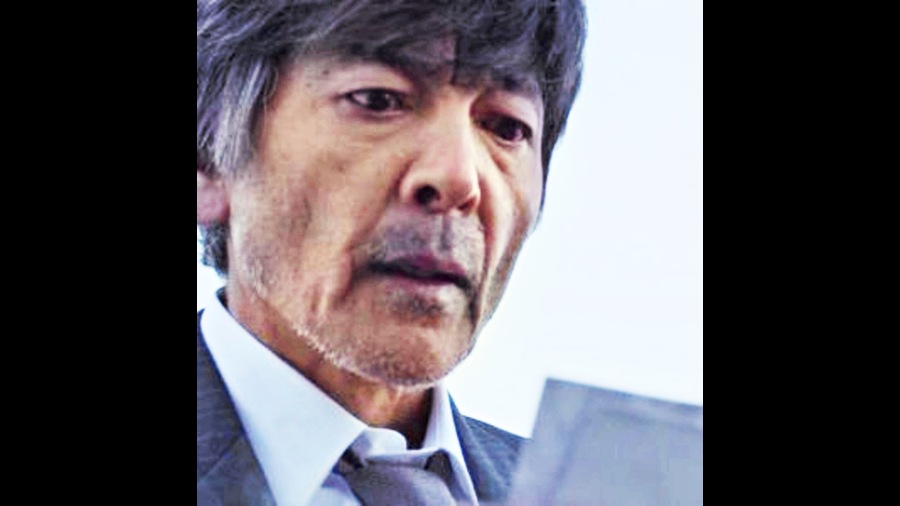 A scene from a TV series based on Lady Joker
---
Published 18.11.22, 07:29 AM
|
---
Book: Lady Joker: Volume 1
Author: Kaoru Takamura
Publisher: Baskerville
Price: £9.99
Aprotesting letter written in 1947 by Seiji Okamura, a dismissed employee, highlighting the discriminatory practices by his former employer, resurfaces after nearly five decades to haunt the company as the chief executive officer is kidnapped by a motley group of disenchanted men, all of whom have an axe to grind: deaths, corporate corruption of the keiretsu, which, in turn, has links with the yakuza — the underworld. Despite the obvious premise of a quintessential crime fiction, Kaoru Takamura's Lady Joker: Volume 1 is different. It is, in fact, a riveting meditation on the zeitgeist of post-War Japan.
The story begins with the devastation in the aftermath of the Second World War and then delves into the upheavals of the early 1990s following a prolonged period of economic boom. The trajectory is synchronous with that of the Hinode Beer Company, a giant business conglomerate, against which allegations of ill-treatment of those belonging to the Burakumin community, an ethnic minority group, are raised.  
Inspired by the Glico Morinaga case, a famous extortion racket of 1984-85 that targeted Japanese corporate honchos, Takamura uses the crime as a prism to reflect on the prevailing prejudices and alienation in late-20th-century Japan that is embracing the future while still struggling to come to terms with the past. Strangely, Takamura is complicit in perpetuating the contemporary conservative social temperament: women characters — including the eponymous Lady of Lady Joker — are reduced to footnotes.
The first half revolves around how Seiji's estranged brother, the grandfather of a medical student who dies after his minority lineage is revealed, assembles a team to exact revenge. But Lady Joker is not a straightforward tale of vengeance. Takamura projects the criminal transgression as a message against the evils of capitalism and its impact on those marginalised sections.
Much of the plot moves on the exchanges between the characters. Takamura builds up to the crime at a teasing, albeit leisurely, pace, as she reveals the ambiguities between the victim and the perpetrators. When the crime is finally committed, it is only referred to in passing as "The incident"; the plot then changes gear to focus on the investigation process and the media coverage of the kidnapping. Lady Joker unfolds like a slow burn: as one of the co-conspirators states presciently, "The amount of time it will take to carry out the crime is actually quite short. In contrast, the anticipation leading up to and the excitement after the fact will be more than enough." 
Lady Joker, which remains a yardstick of Japanese crime fiction, was originally published in 1997 and adapted twice as a film and a television series. Surprisingly, it has taken almost 25 years for the work to appear in English. The translators, Marie Iida and Allison Markin Powell, retain much of the nuances of Takamura's dense and detailed writing.