Anecdotes from the world of fashion
A humorous tell-all by former beauty queen and fashion journalist Meher Castelino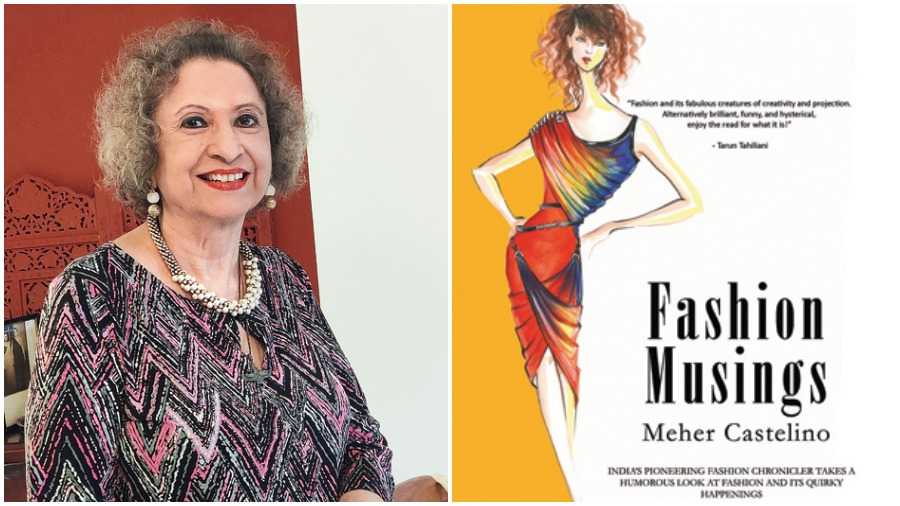 ---
---
Former Miss India who later went on to represent the country at the Miss Universe and Miss United Nations pageantry, Meher Castelino is no stranger to the world of fashion. That she modelled for over 14 years globally and had access to the innermost workings of the industry, is an added bonus to her latest book Fashion Musings (Authors Upfront; Rs 295).
Written in crisp chapters, Fashion Musings is a series of sarcastic and humorous conversations between two nameless characters who often, through their discussions, throw a snarky light onto a disorganised corner of the world of fashion. A fashion student eventually admits to having landed her elite job as a buyer from reading books in the library, without a degree; a designer talks about craftsmanship and the originality of work while giving free reigns to his embroider to "fill up space"
There are stories and anecdotes galore in this book where the foreword has been written by designer Tarun Tahiliani who says, "Fashion Musings covers the exciting events of the fashion and glamour industry in a humorous but sarcastic manner, with a pinch of salt. It showcases the quirky behaviour of the fashion fraternity and turns it into a tongue-in-cheek narrative with a slightly exaggerated expose of the stories behind the glitz and glamour."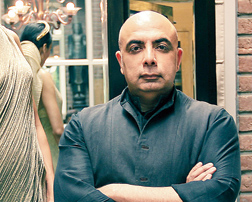 Speaking to The Telegraph from Bombay, the author told us about her love for Kathi rolls from Nizam, shopping in New Market, chocolates from Flurys and the roadside booksellers in Calcutta! "I am very fond of humour and out of my three books, this has oodles of it," said the author on her reasons behind penning a tell-all of sorts in this lockdown. This book may have been on her mind for many years but it was only this pandemic that allowed her the time to write and edit it. She has taken her experience and twisted the words to add a dash of humour and dollops of sarcasm to create Fashion Musings. "I am fortunate that people who have read the book are finding that message in each story that I am trying to weave in. Some have even messaged to tell us how the book is on their night shelves and that they read a few chapters every night," said Castelino.
The dialogue style of writing was to keep the text engaging. How else do you appeal to a cross-section of readers whose attention span is dwindling quicker than you can say 'fashion'? The Snapchat generation would be better engaged in a format such as this over a conventional prose format. Meher is very active on social media and it was the leveraging of these platforms that her book found its footing — be it launching on Facebook or promoting on Instagram and WhatsApp. Every interaction from discussions with illustrators to publishers to the launch was happening virtually. Even getting Tarun Tahiliani on board was a virtual process so it's only fair that the author addresses her large audience who are always glued to their screens, immersed in their virtual worlds.
With gatekeepers like Diet Sabya standing guard over the world of fashion and an engaged and erudite audience ready to make social changes, is the world of fashion changing or evolving for the better? "Yes, absolutely! Plagiarism is a topic I have addressed in this book, as a matter of fact. Inclusivity and sustainability is very important. We need to care for the artisans and make fashion and involved process. Otherwise, you risk alienating your buyers," said the author.
Now that everyone is loving this book, would there be a sequel we wonder. The author isn't sure as she still reels from the grand reception Fashion Musings is receiving at this point. We can just wait and watch!