Anand Neelakantan takes a 'proto-history' approach in his new book, Vanara
The bestselling writer who is adept at retelling Indian mythology, is back with another tale of the vanquished from our epics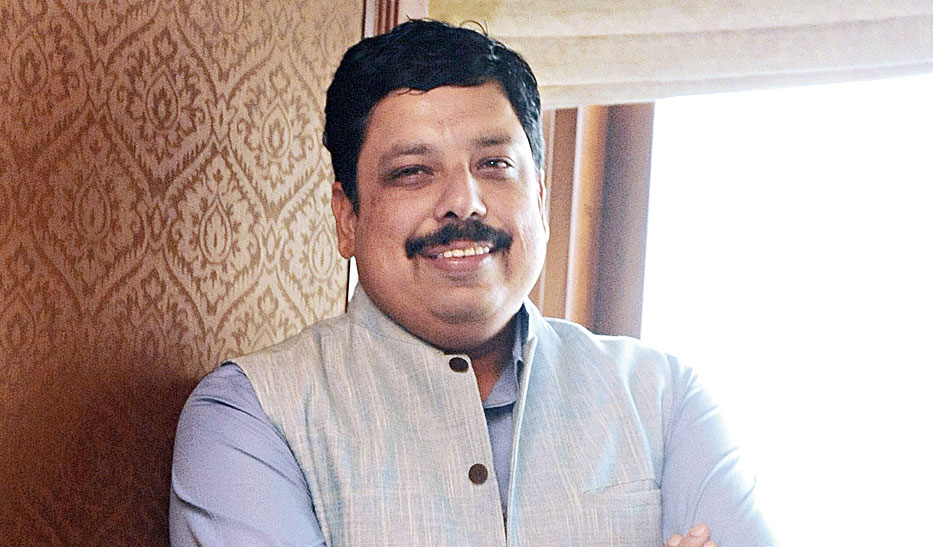 ---
---
After a detour into Bahubali territory, Anand Neelakantan, the bestselling writer who is adept at retelling Indian mythology (Asura and the Ajaya series), is back with another tale of the vanquished from our epics. Titled Vanara: The Legend of Baali, Sugreeva and Tara, this Penguin publication (Rs 350) takes us into the heart of what is possibly the world's first love triangle. While his other works on the epics are more contemplative, Vanara is a fast-paced compelling read. t2 caught up with the writer over rasgullas...
After writing The Rise of Sivagami in the Bahubali series last year, you are back to familiar territory with Vanara…
Yes, it's another story of the vanquished (smiles). You see, in all my books, I take a very rational approach. I call this proto-history. It means that something on these lines would have happened, later fantasy elements would have been added by poets over the years — some for propaganda, some for the sake of storytelling. I have tried to peel off all these layers and see what would have happened at that time. I am taking Vanaras as Vana Naras, the people of the forests.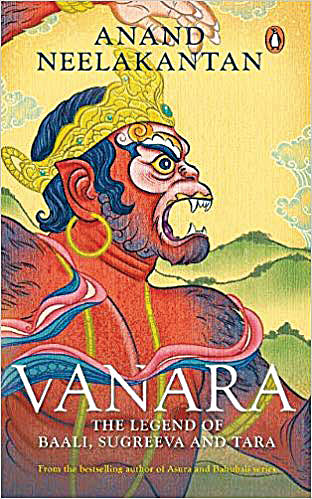 And you've found a historical parallel to this proto-history?
Hampi, in Karnataka, is where Kishkinda (the kingdom of Baali and Sugreeva) was supposed to have stood. Interestingly, Hampi was also formed by two brothers, Hakka and Bukka. So it's like history repeating itself (laughs). Hakka and Bukka were captured by the Slave Dynasty kings, Muslim kings, and forcefully converted. They were slaves. They escaped and came back and built the city of Hampi, of the Vijayanagara empire. So that is history.
I found a parallel of this story. Baali and Sugreeva grow up in Ahalya's ashram. I took them as Vana Naras or people of the forest (untouchables caught between the Deva and Asura clans). These two brothers escape from Ahalya's ashram, they want to establish a new city, a place where there is freedom for all. That is when they meet Tara and Baali falls in love with her. Unfortunately Sugreeva also falls in love with her. So it can arguably be called the first remembered love triangle in our epics.
Even though it is set against the larger backdrop of society, Vanara is basically the story of these two brothers falling in love, and how Sugreeva's lust for Tara changes the entire plot of the Ramayana.
Usually in the Ramayana, Vanaras come when Hanuman meets Ram. And then Ram kills Baali. That forms a very small part of this book. I have traced the entire history of the Vana Naras from various sources, including various forms of the Ramayana, to write this love triangle.
Why did you pick this particular story from the Ramayana?
Actually it was serendipity. I was writing a series on the women of the Ramayana for Kindle. Short story is the toughest form of writing, and I was doing this for practice. I had written a short story on Tara, and when an editor of Penguin read it, she insisted that it should be made into a novel. I was very sceptical initially. Then I went back and went through my material. I researched for almost eight-nine months. I also had material from my research for my book Asura, and the writing I did for TV serials like Siya Ke Ram and Mahabali Hanumaan. When I went back to Baali and Sugreeva's story, suddenly everything fell into place. There was an epic hiding inside the material!
This book is restricted to these three characters… so it is a precise and concise book, unlike my previous four books. Maybe that is why it has already been optioned for a film.
Congratulations! Tell us a bit more about the film…
Well, it will be adapted for screen as a joint venture by Dar Media (The Lunchbox, D-Day, Ugly) and KR Movies. Many actors have evinced an interest. It's a multi-lingual production — Hindi, Telugu, Tamil.
Coming back to the book, in the Ramayana as we know it, Sugreeva is the hero and Baali the villain who Ram kills…. But in your book, it's not like that.
Yes, in the Ramayana, Baali is depicted as someone who takes away Sugreeva's wife and keeps her forcefully. But the Vana Naras live as per nature, and in the animal world, this kind of morality does not apply. In the Ramayana, Sugreeva first marries Tara, saying that Baali is dead. Baali returns and gets Tara back after defeating Sugreeva and takes Sugreeva's wife also. Then Sugreeva again marries Tara after Baali dies. It was the natural way.
Baali makes it clear that he will not fight wars for invasion, he doesn't want others' territory. Like animals, he will protect his territory, because that is natural. In the animal world, it is 'I will fight for my territory, I will fight for food and I will fight for my mate.'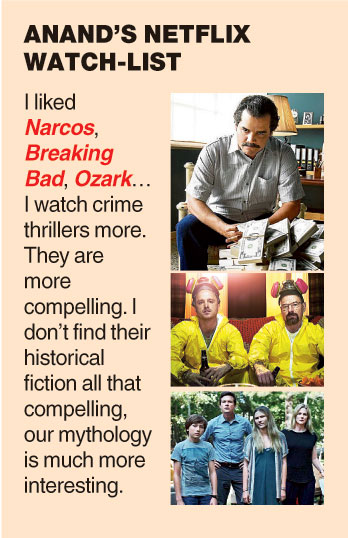 All three protagonists in Vanara have shades of grey...
All my books have shades of grey in the characters. I always try to make it as natural to the real world. That is why, when you compare the Bahubali films with my book (The Rise of Sivagami: Before the Beginning), my book is very grey, whereas the film is very clearly about good hero versus bad villain. But even in the Netflix series, every character is grey, including the hero.
When is the next book coming out in the Bahubali series?
Maybe April or May 2019. That is the time Season 1 of the Netflix series will also come out.
Given that you are writing a Bahubali prequel trilogy, will you now split your time between the fantasy world of Mahishmati and mythological fiction?
See, in Mahishmati also, there's no fantasy. I have written it like a historical fiction. If I am writing fantasy — which I have plans to write — it'll be 100 per cent fantasy (smiles). I am also writing a children's book and non-fiction.
What have you been reading?
I read The Ivory Throne by Manu S. Pillai. It's a solidly researched book. It's non-fiction, but full of intrigue.