An enthralling evening discussing all things Estuary with Kolkata Literary Meet
On August 29, Tata Steel Kolkata Literary Meet brought together two old allies of the festival for an engrossing conversation on their social media pages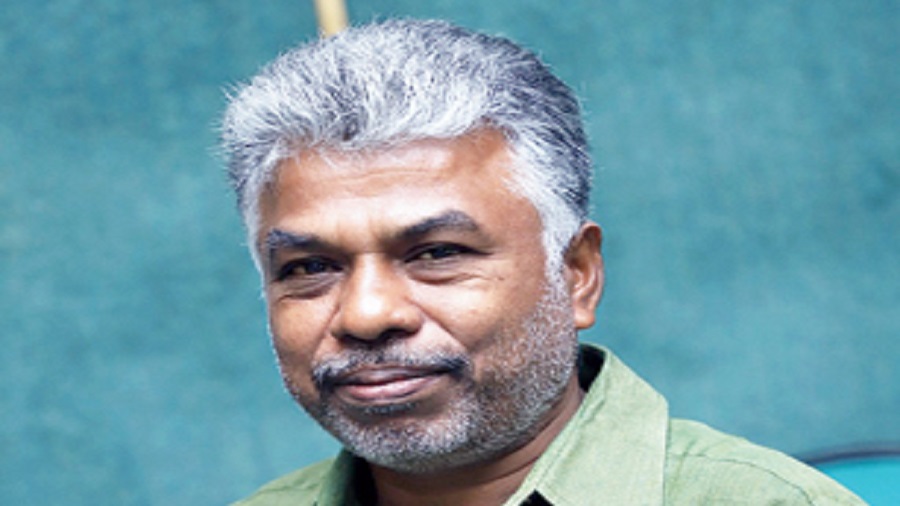 ---
---
On August 29, Tata Steel Kolkata Literary Meet brought together two old allies of the festival for an engrossing conversation on their social media pages — author Perumal Murugan and T.M. Krishna. The book being discussed was Murugan's latest offering to the literary world, Estuary, and joining in on the chat were director of the festival Malavika Banerjee and translator to Estuary, Nandini Krishnan. "It is a nuanced and very very contemporary novel, a true and authentic story of our times," said Banerjee on Estuary that captures the ebb and flow in a father-son relationship in Asuralok, which originates from a single, expensive demand made by a young boy to his middle-class father.
Self-admittedly, so far, the settings of Murugan's books had mostly been rural but this one was his first that was set in an urban land with contemporary issues that are relatable to a great extent. "What is incredible about this novel is despite the differences of the father's world from that of his son's, they are all layered in so many different ways and the picturisation of the differentiation is just phenomenal," said T.M. Krishna on the book. Giving form to reality and thereby bringing alive thoughts and fears that exist in the deepest crevices of our mind, is what makes Estuary a great addition to Murugan's exceptional portfolio.
Technology plays an incredibly large role in this book and very few books have explored the effect of technology on relationships to this great depth. "How do we understand one another and how does that change with technology, is something this book probes," said Krishna, who is a dear friend of the author and also felt that he fit into the role of the protagonist's best friend in the book who has two daughters, just like Krishna himself!
The reality of how education is perceived by most and discipline in the form of physical harm are nuanced topics that the book discusses. "These are not just my experiences but that of those around me. I am interested to understand how these various perspectives interact with each other. Plus I am always interacting with multiple generations of youngsters as new students come in the moment the old ones graduate," said the author who happens to be a professor of Tamil literature.
For debutante translator Nandini Krishnan, translating Estuary was of course a great experience but reading it as a reader and as a translator were two vastly different experiences. "Initially I was looking for the old Perumal Murugan as I have known him over the course of his previous works. But it was only when I read the book for the second time did I realise that this is not a commentary on different generations but actually the tale of loneliness of this man in the middle. The experience of disconnecting with a father and not much with the mother is something that most of us experience either as a child or as a parent. So when a man who doesn't find the validation he needs and what that experience is like, is so beautifully portrayed here," said Krishnan.
The stage was also opened up for audience questions, which began with "Does marriage grow with time?" To which Murugan replied, "To be frank, our family setup doesn't give much scope for a relationship between a man and his wife. The values we bring in are not conducive to friendship between a man and a woman so there really isn't much to progress with time." At this, Krishna jokingly enquired about Mrs Murugan's whereabouts!
Sitting in front of swaying palm tress in the middle of a vast field, Murugan made everyone on the panel and those watching wish to be a part of the scenery. A fresh take with fresher perspectives on the book, Estuary is already out winning hearts for those who have loved Poonachi and One Part Woman, to name a few. One can catch the complete video on Kolkata Literary Meet's social media pages.