An eclectic and essential reading list to celebrate the month of pride
Explore, understand and enjoy an emotional roller coaster around LGBTQI+ literature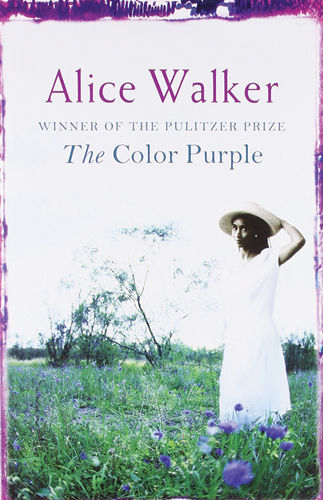 ---
---
June, the month of pride, brings with it a compulsory reading list for those looking to explore, understand and enjoy an emotional roller coaster around LGBTQI+ literature. While some are essential reading like Proust or Virginia Woolf, some are pleasurable peek into a world that is bright, colourful and vivacious, speaking the language of love. We decided to curate an eclectic mix of some classics, some young-adult and must-reads for this month.
1. The Color Purple by Alice Walker
In the heart of South America is a young black girl Celie who is repeatedly raped by her "father' and lives an agonising life of separation and loss. Losing her beloved sister Nettie, Celie is drowned in depression when she meets a very flamboyant Shug Avery who teaches her to grasp life by its hands and take it where the heart desires. Avery is a singer who charters her own path in life with the confidence that came to signify undeniable strength at the time that the novel was set. A classic in its form, there is no greater lesson on freedom and joy of proximity with a loved one, than this book. The Colour Purple is must-read, whether it is June or any other time of the year.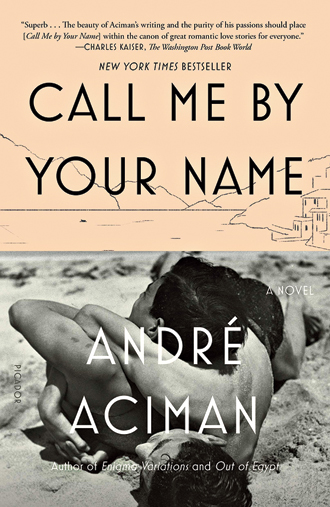 2. Call Me by Your Name by Andre Aciman
It is difficult to find such sheer poetry in prose that narrates the tale of two young boys who discover love in each other during summer in the Italian riviera. Elio and Oliver's story is told in a lilting tone that is "purposely done after crafting and redrafting a sentence multiple times", as the author had told The Telegraph at an interview back in 2019, while travelling through Calcutta. The descriptions of their physical encounters will leave you reeling with questions and overwhelming emotions and you might not look at a peach fruit the same way again after you are done with this one. Side note: There is a sequel Find Me for those who want to know what happens to Elio and Oliver in the end!
3. Only Mostly Devastated by Sophie Gonzales
A YA novel so heartful, Only Mostly Devastated is the best meet-cute one can imagine in the world of summer romance for the young! Will Tavares and Ollie have a frantic summer fling that ends as abruptly with the former never responding to the latter after they part ways to go live on either sides of the country. However, as fate would have it, Ollie's family emergency results in him starting afresh somewhere else, enrolling in the same school at Will. Only this time, his heart-breaker of a prince charming is revealed to be a school jock who is mostly busy being a jerk. Should Ollie pursue the ex-lover with a jilted heart or must he accept that the Will he knew over summer is not the same person in reality? Yummy!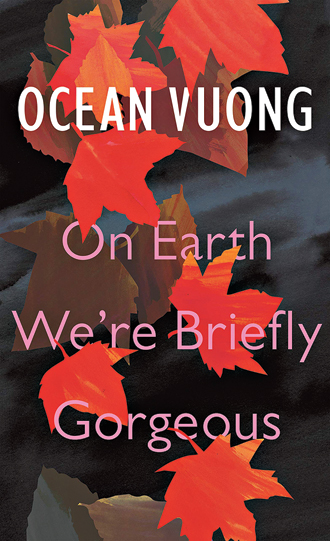 4. On Earth We are Briefly Gorgeous by Ocean Vuong
There are certain books where one ceases to care for the story and instead indulges in the richness of the words and the prose it creates. It is evident that Ocean Vuong is a poet in every word he chooses to place next in order to create this 'letter' from a son to his mother tracing back their family history in Vietnam before his birth to his unresolved emotions and evolved thoughts, while subtly straining upon his relationship with her. Sex is depicted like a poem in the book and masculinity is repeatedly reaffirmed to be redefined. Read it not for the tale but for the sheer power of prose in this genre.
5. Giovani's Room by James Baldwin
Here we sneak in another classic into the list that is unavoidable for those just embarking on a journey to discover queer literature. His second novel, published in 1956, begs to remember the time it was published in. A man is trying to come to terms with his sexuality as he is caught in a torrid affair with a bartender, while pursuing the conventional life of being betrothed with a young woman. He imagines a married life for himself while succumbing to emotions not experienced before, in prose so powerful that there is little doubt why this book is often hailed as Baldwin's best.
6. Boy Erased: A Memoir of Identity, Faith and Family by Garrard Conley
Heart-breaking memoir, A Boy Erased tells Conley's tale of growing up in a devout Christian, church-going family in Arkansas. Conflicting acceptance of self and emotions aside, getting out to his parents leads to a 12-step programme of the church towards heteronormativity. His strength to escape this trauma inflicted on self and understanding himself better is a journey worth exploring. Translated into multiple languages, this book was later made into an eponymous film starring Nicole Kidman, Russell Crowe and Lucas Hedges, directed by Joel Edgerton.
7. The Love and Lies of Rukhsana Ali by Sabina Khan
Rukhsana Ali is 17 years old, gay, Bengali, and on her way to Caltech university when her parents chance upon her kissing her girlfriend. All hell breaks loose as she is packed off to Bangladesh, straight into the land of arranged marriages. It is when she stumbles upon her grandmother's diary, does she find the will to fight for what she loves as she alienates those who love her. The cultural accuracy of Khan's characters is a treat for the imaginative mind and garners loud chuckles. Poignant in places, the relatability is high on this one for Bengali readers!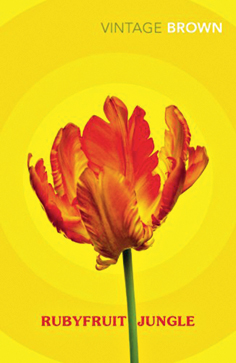 8. They Both Die At The End by Adam Silvera

There is something about stories that give away the ending, right at the premise. Anticipating the journey as opposed to a suitable ending, is a far more difficult process, we find out. Mateo Torrez and Rufus Emeterio are two strangers who receive calls from 'Death-Cast' to be told that they have less than 24 hours to live. They embark on a search for a friend through an app Last Friend, to meet and live an entire lifetime in a single day. Prepare to clutch your heart in pain in certain places that are too emotional, and also be ready to shed copious tears in the end, if you choose to indulge in some Silvera.
9. The City of Devi by Manil Suri
A post-apocalyptic sci-fi meet Rituparno Ghosh's Dosar in The City of Devi, a tale where two people, Sarita and Jaz, set off to search for their loved ones in a devastated Mumbai. While Sarita is searching for her husband, Jaz, a Muslim, gay man, is looking for his ex-boyfriend — only both happen to be the same person. There is communal violence relevant to our current times and a search aided by a Devi Ma who has often descended upon the city to save it — it's a chaotic tale that truly reflects upon the madness that is India, albeit with all her prejudices and independence in tow.
10. Rubyfruit Jungle by Rita Mae Brown
In post-war America, adopted girl Molly Brown takes us on a humorous ride akin to a screenplay that this autobiographical novel is, about her discovery of her sexual orientation and subsequent move to New York City to become a filmmaker and to live amongst other lesbians. The time when this book was published was important and lent a very funny voice to struggles that were unspeakable. Almost unbearably funny in places, this dialogue-heavy book is a pleasant and fun read.
11. Stone Butch Blues by Leslie Feinberg
Stone Butch Blues is a difficult read and there is no other way to say it. Highlighting America's hatred for those living outside the gender binary, against the backdrop of American history, is a clear clarion call for attention in the pages of this book. Jess Goldberg is a masculine girl who is propelled by the strength of her emotions and ambition. While Vietnam war, Stonewall, police insurgency form the setting of part of the narrative, one can't help but notice the relevance of the tale to our present predicament worldwide. Homophobia, transphobia and the wrath wrung out of fear in the hearts of the majority is what we still face collectively as human beings. So the book will provide a contemporary feel as it takes you back to 1950s America.