A Puja-time reading list based on your favourite genres
Pick your book based on what you like and curl up in a cosy corner of your home as the sounds of dhaak float in through your windows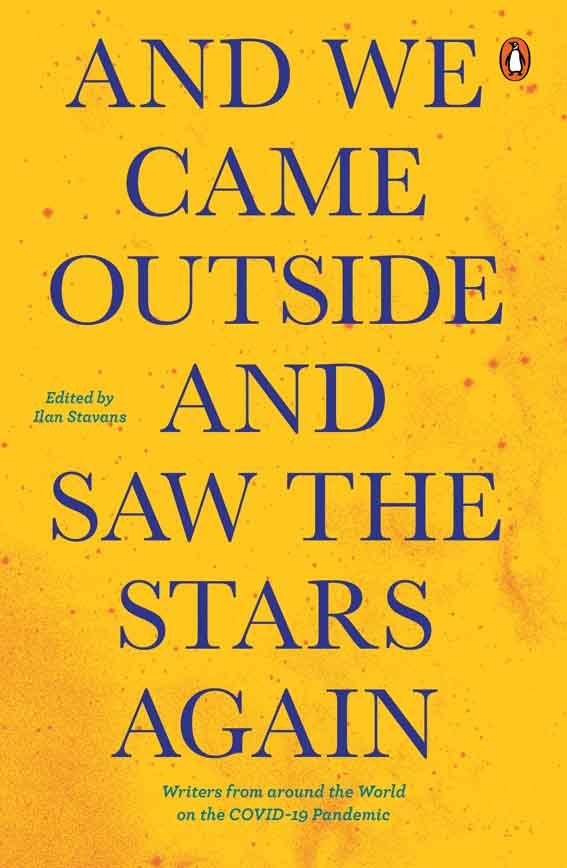 ---
---
If puja is almost here, can a reading list be far behind? Pick your book based on what you like and curl up in a cosy corner of your home as the sounds of dhaak float in through your windows. We have something for everyone!
Tugging at the heartstrings
And We Came Outside and Saw the Stars Again by Ilan Stavans
We have repeatedly heard how great art has repeatedly been born in the face of crisis and it is the artistes who can preserve the truth of our times for our own reckoning as well as the future generations. Collating essays, stories, poems and artwork from stalwarts around the world, Stavan creates a heart-wrenching document of our times which talk about the pain one felt in the middle of this pandemic, in its various forms. Contributors include the likes of Jhumpa Lahiri, Shahnaz Patel, Mario Vargas Llosa, Eavan Boland, Daniel Alarcón, Jon Lee Anderson, Rivka Galchen and Claire Messud. While an author pens a poignant ode to the last day of summer that no one could enjoy, another writes about protestors in Chile who had to contain their anguish and forego their fight amidst tear gas and rubber bullets because of the virus. As these artistes from countries like Kuwait, Italy, India, USA, Peru, Argentina, Poland, Spain, Madagascar and Sudan come together under one cover, this book is definitely one for the keeps for a happier and united future.
The Return by Nicholas Sparks
If you happen to love the genre that is classic romance, chances are you love Nicholas Spark. His latest tale of a certain orthopaedic surgeon Trevor might find resonance with a lot of people who have come back to their hometown in this pandemic. Trevor too has come back to North Carolina from Afghanistan, to his inherited cabin from his late grandfather. As he grows to like the deputy sheriff of the town Natalie, it is the appearance of 17-year-old Callie and her secret past that stands to make or break the story of his grandfather's mysterious death. Definitely sounds like the perfect mix of romance and suspense for those who love this genre.
A dose of reality
It's All In Your Head, M by Manjiri Indurkar
Manjiri Indurkar was in her 20s, living away from her parents in Jabalpur, when she suddenly realised that all might not have been rosy about her childhood and the impact of a hidden sexual assault was rearing its head out from the dark crevice of her mind where she had chosen to bury it. A memoir of understanding the female body and mind that was partly shaped by abuse, Manjiri comes to terms with trauma in this bildungsroman that is searingly honest in its approach. If being a good feminist is up on your agenda list, we suggest you pick up a copy to understand the intricacies of living and growing up with trauma.
#Entry Level Boss by Alexa Shoen
A quick scroll through Linkedin helps put into perspective the extent of job losses in the midst of this pandemic in urban India. Which is perhaps why you need a book that lays down the foundation to paving the best possible way to using your time productively as you search for a job. Shoan details out a nine-step map that is easy to follow. They are things we already know but to have it planned out with encouraging tips and tricks in between, helps make the process a tad bit easier. Make a list of employers you want to work for, find the correct way to form your CV, learn how to approach the cover letter and understand your own skillset with the help of this book. If you are looking to make your time during the Pujas slightly more productive, we suggest you pick this one up.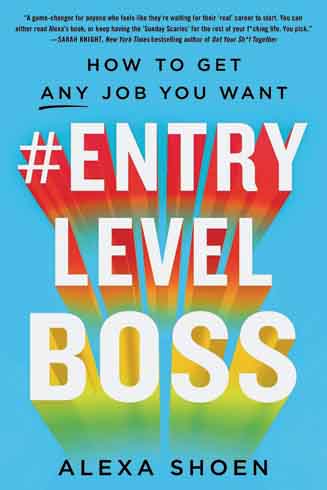 On your table coffee table
Gandhi in the Gallery by Sumathi Ramaswamy
Sumathy Ramaswamy is a professor of History and International Comparative Studies at Duke University in North Carolina, and has written extensively about gender studies, language politics, history and cartography. Compiling and curating the works of 130 artists who believed the great Mahatma to be their muse, Ramaswamy creates a collection of artworks on various mediums that celebrate the disobedience of Gandhi, that finds resonance in artists, even though the political leader himself never found himself dabbling with the arts. Delving deep into the semantics of this art, here is a collection worth adding to your shelf for keeps.
7 Ways by Jamie Oliver
There are certain dishes that you wouldn't learn how to make but from the celebrity chef Jamie Oliver. Now, in what is being considered his 'most straight-forward cookbook', Oliver has picked 18 ingredients and decided to cook them in seven best possible ways. Over 120 recipes fill the book that are possible to be made in the most simple way. Dishes like My Peri Peri Chicken, Mushroom Toad-in-the-Hole, Cullen Skink Fishcakes, Thai Red Aubergine Curry, Seared Steak & Red Chimichurri and Hoisin Pork can be found in this cookbook that would definitely make your Puja more exciting with special efforts (but little, as Jamie says) in the kitchen.
A Thrilling Ride
Final Cut by S.J. Watson
Alex is a film-maker who arrives at Blackwood Bay to shoot her film but the sleepy town is suspicious of her. And why not when there is hardly anything remotely interesting ever happening in the town? However, like other Watson thrillers, there are secrets to be unearthed and mysteries to be solved. Watson's debut novel Before I Go To Sleep was an international bestseller that got made into a movie starring Nicole Kidman, Colin Firth and Mark Strong. If thrillers float your boat, you might as well pick up one that will surely never disappoint.
The Thursday Murder Club by Richard Osman
Pre-release reviews are plenty and heartening for this thriller that is the tale of four friends who meet once a week to solve murder investigations that never find a culprit. Where the four friends Elizabeth, Joyce, Ibrahim and Ron are maybe a peaceful retirement village and they may be over 80 years old, but isn't age just a number? The British television presenter Richard Osman seems to have trumped his readers with his debut novel and it sure would make for a thrilling Puja-time companion.
Invisible Girl by Lisa Jewell
Lisa Jewell belongs to that breed of thriller writers who understand the minds of the reader well enough to never get the 'thrill formula' wrong in their books. Author of The Family Upstairs and Then She Was Gone, Jewell has now written about a young girl who observes from outside, every night, the man who had abused her trust when she was 10. However, her sudden disappearance shifts focus on Owen Pick, a friendless man opposite whose house the girl disappears from. Secrets, crying animals in the dead of the night, a missing girl and a man to blame — what else are good thrillers made of?