A freewheeling chat with Luciano Wernicke
The veteran Argentine journalist and author of The Most Incredible Olympic Stories, discusses his latest book, what makes the Olympics special, Argentina's Copa America triumph, and much more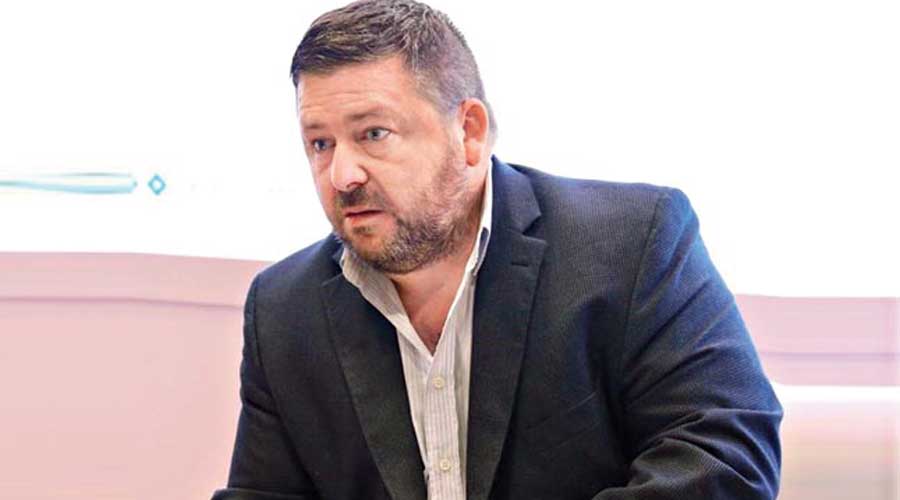 ---
Published 07.08.21, 12:10 AM
|
---
In a freewheeling chat with The Telegraph, Luciano Wernicke, a veteran Argentine journalist and author of The Most Incredible Olympic Stories, discusses his latest book, what makes the Olympics special, Argentina's Copa America triumph, and much more!

The Most Incredible Olympic Stories is an unconventional documentation of the Olympics because it looks at sporting stories from angles few could have imagined. When and how did you come up with the idea for this book?
Before the Olympics book, I had written similar books about incredible stories from the FIFA World Cup and football in general. After my first two books did well and became very popular in Argentina, I received the opportunity to write another, on the Olympics.
Through this book, I have told stories that I love. The stories here are not just sporting stories, but political, social, even human stories. This is why I do not see this book as a journalistic one, I see it more as a work of literature, but with true stories.

How did you go about researching for this book?
(Pointing at the huge bookshelf behind him) This... all this. My research mainly came from books and newspapers. Obviously, I was not around for the first modern Olympics in 1896. So, I had to go through a lot of information, process it, and then sort it. My research was always directed by the idea that I did not want to write about records at the Olympics, because records are broken all the time. My idea was to tell stories that fascinate people.
Which edition of the Olympics do you regard as the most incredible and why?
It would have to be the 1936 Berlin Olympics, for two different reasons. The first is political. Berlin showed us perhaps the most terrifying example of using sport for political propaganda. Adolf Hitler used the Games to showcase the power of Germany to the rest of Europe and the world. There is a narrative that Jesse Owens winning four gold medals as a black athlete was a proverbial slap on the face for Hitler, but I do not think it is true. Hitler did not really care about what Owens did. At the end of the day, Germany won the most medals in 1936, they were the best country at the Olympics.
But even in a sporting context, 1936 stood out. The basketball final, for example, between the United States and Canada was played in pouring rain. Can you imagine that? The gold medal for basketball being contested as the rain belts down!

In your book, you describe the Olympics allowing only amateurs to participate (before abolishing the rule in 1992) as "classist and contradictory". Could you explain why you felt so?
In the old times, amateurism meant that if my dad had money, I could play sports. But for many athletes who had little money and a family to feed, it was a struggle. They had no time to train. Most amateurs, on the other hand, were extremely privileged. You could be an amateur tennis player with a tennis court at home, and so it becomes far easier for you to become a champion. Amateurism at the Olympics was always an unfair system.

Your book has remarkable stories about athletes that are no longer remembered or remain largely undiscovered. Would you consider that to be the book's greatest accomplishment?
Yes, definitely. That is one of the things I love about the book. There are stories which prove that if you work hard, really hard, and you have the will, you can do it. Not just at the Olympics, but in life.
Think of the Hungarian shooter Károly Takács, who won consecutive gold medals in 1948 and 1952, even after his right hand, his shooting hand, got completely shattered by a grenade explosion in 1938. Then there is Elizabeth Robinson, an American runner, who was involved in a plane crash and was momentarily presumed to be dead. She returned from her severe injuries in 1931 to win the gold medal in the relay event at the 1936 Olympics. Stories like these make this book what it is.

What is the funniest Olympics story that you can recollect?
There is one about a boxer who went to his event having forgotten his boxing gloves at the hotel. Another one about how a swimmer did not know that he had no attire on while competing, so plunged into the pool prematurely. But you will have to read the book in order to find out more!

What are the books you are working on right now?
I just finished a book on Diego Maradona, a biography written from the point of view of his personal trainer. So much has been written about the story of Maradona, but this will be the story of Diego, if you know what I mean.
I am working on another book right now, about how political leaders have co-opted football for their own benefits. It will feature the stories of dictators like Hitler, Benito Mussolini, Augusto Pinochet, Francisco Franco, among others.

Finally, as an Argentine and massive football fan yourself, what was your reaction to Lionel Messi's Argentina winning the Copa America last month?
I think the Copa America this year saw Messi become a real leader. I have seen Maradona play, he was a real captain, both on and off the field. After Maradona's death last year, something seemed to have changed psychologically for Messi. It is almost as if Messi decided to wake up and be the new leader, he was fantastic. I am really proud of Messi, he is the guy we need for the national team.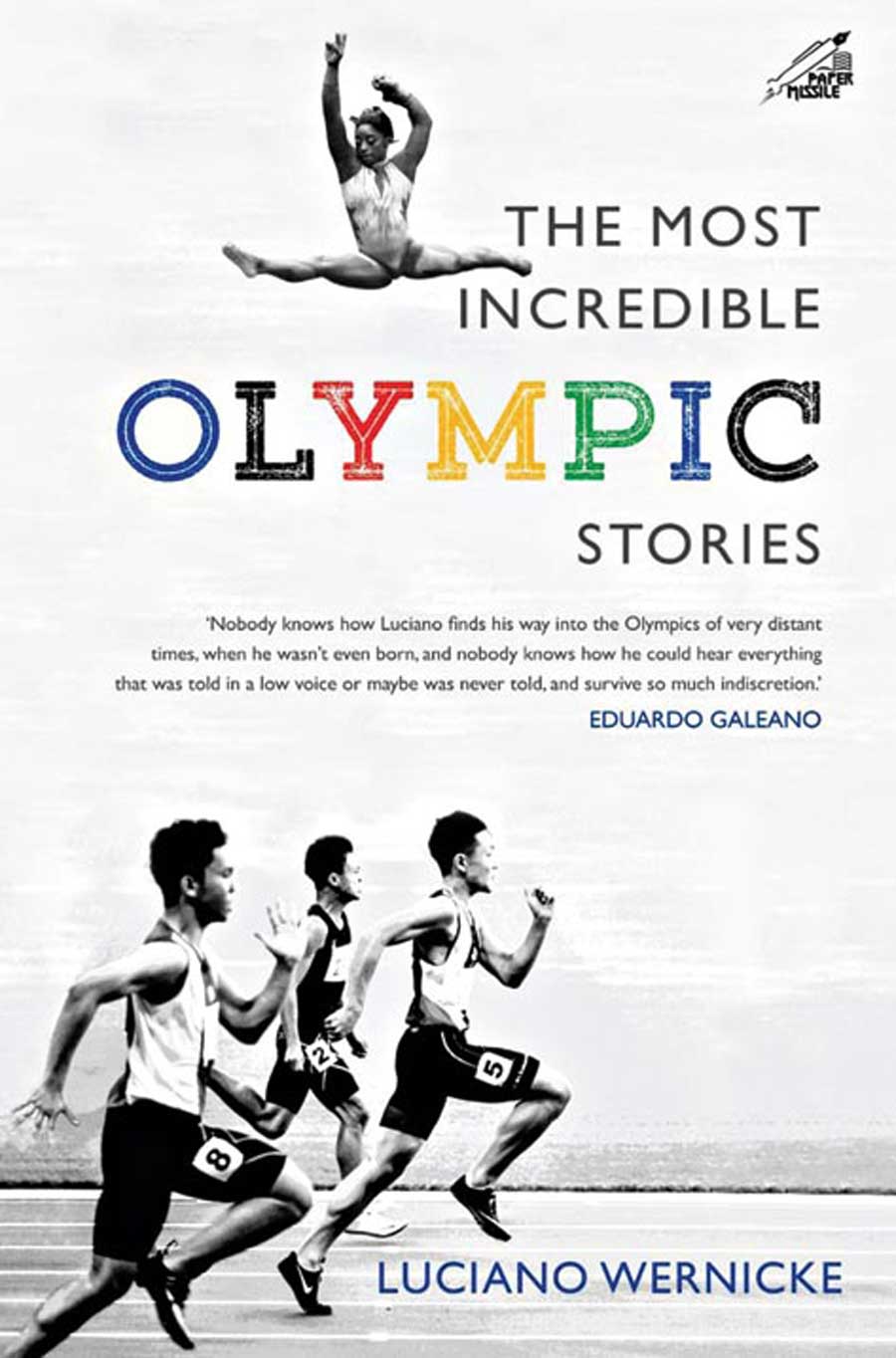 Rapid Fire
Favourite Olympic athlete of all time: Elizabeth Robinson
Favourite Olympic sports to watch: Football, basketball
One sport you wish you could add to the current Olympics: Polo
One Argentine city you would like to see host the Olympics: Buenos Aires
Most important advice for aspiring sports writers: I would rather have the advice and the ideas for myself!
Unbelievable tales from the Olympic games
The Telegraph provides a teaser of the kind of stories you can expect in Wernicke's riveting book:
Leonidas of Rhodes was arguably the greatest Olympian of antiquity, winning 12 competitions across four editions of the Games between 164 and 152 BC.
For the hurdle races at the 1900 Games in Paris, telephone posts were used as obstacles!
The 1936 Berlin Olympics saw American sprinter Helen Stephens gain a powerful admirer, with whom she had a rather uncomfortable first encounter. The name of the admirer was Adolf Hitler.
The Palestinian terrorists who infiltrated the Munich Olympics in 1972 received assistance in entering the premises by members of the American Olympics contingent, who mistook the terrorists for participants returning after a night of revelry.
The 2000 Sydney Games witnessed the first instance of a married couple facing off against each other at the Olympics when handball players Camilla Andersen (from Denmark) and Mia Hundvin (from Norway) went toe-to-toe.
Before facing Novak Djokovic in the 2016 Rio Games, Argentina's Juan Martin del Potro found himself locked in a dysfunctional elevator for close to 40 minutes. He was eventually rescued by members of Argentina's handball team. Following the unnerving experience, Del Potro took to court and beat Djokovic in straight sets.