A startlingly bright debut novel...
...aptly named 'A Burning'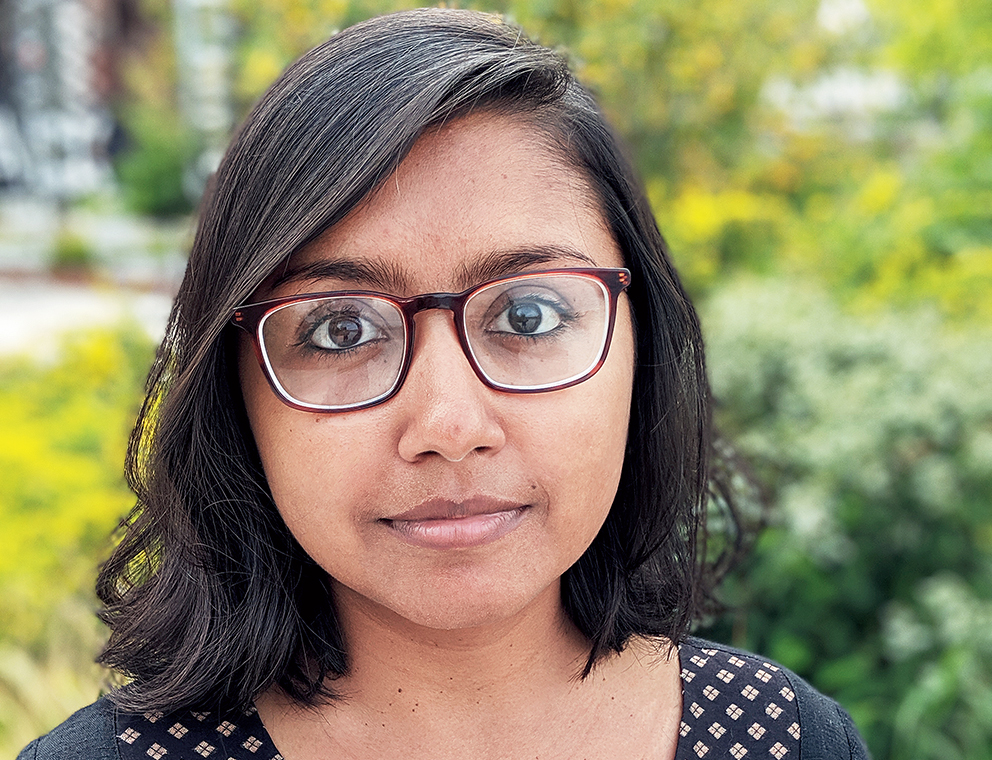 ---
---
Megha Majumdar traces the lives of three distinct characters in a sparkling debut novel titled A Burning that is marked by an undeniable flavour of Calcutta that goes beyond placing the city in the backdrop of the tale. A Burning begins with an atrocious act of terrorism on a train near Kolabagan where resides Jivan, a young Muslim girl whose sharing of a video of the incident on social media results in terrorism charges. Intertwined into her story are the lives of Lovely, an ambitious and dreaming hijra who received English lessons from Jivan, and PT sir, the physical education teacher who taught at Jivan's childhood school.
Here we have a debut novel that is a literary fiction that never once compromises on pace of the plotline. Heady and full of sentiments without being sentimental, A Burning is a rare look into various crumbling systems of the country — from prisons to minorities. "I wanted to write about how people dream and strive when they live within oppressive and discriminatory systems," said Majumdar about the inception of these ideas.
The book was launched on the Kitaab platform by Prabha Khaitan Foundation where the author spoke to Nilanjana S. Roy, answering questions from New York, where she currently resides while working in publishing. Majumdar, who was a former student of Ashok Hall Girls Higher Secondary School, grew up in Calcutta, made her way to Harvard University as a Traub scholar and later to Johns Hopkins University to study social anthropology. Chatting with us over email, Majumdar revealed certain aspects of the book that were decisions taken over the course of four years she spent writing the book, scramming to find hours in between her day while managing her day job as an editor in publishing.
There are sensory descriptions of misery that never feel too ornate and only magnify the tonality of the book — be it in the dark days of being cooped up in jail for Jivan or the internal struggles of Lovely. "I wanted to help a reader be as fully present in a scene as possible. So part of my job as the writer of these scenes is to provide detail that speaks to the senses, that helps a reader imagine richly and deeply," she added.
However, a political and social commentary of this scale required intense research along with an unparalleled creative flair, on her part. "I read ethnographies (I have a background in anthropology so ethnographies always call me!) and watched news clips and documentary videos to gain a sense for places that I couldn't visit. But a lot of the book felt very personal to me and was rooted in observation," she adds.
Some of the strange nuances that merit mention is the change of tones for the three leading characters, for the parts narrated by them. Lovely, belonging to the transgender community, struggles to learn English, knowing that would be the inevitable next step to a life that isn't as painful as the one she survives in, now. Her narrative is written in present continuous tense, inviting a sense of familiarity to the novel in the minds of the readers. "English has such a complicated colonial history in India. Now of course it's the language of the elite, the language of aspiration. I wanted to reflect that truth in Lovely's language — how she makes this language hers, how her striving is reflected in it, how it settles into the nooks and crannies of her life," said Majumdar.
A Burning is getting attention from people around the world whose voices we have been accustomed to listen to, like Amitav Ghosh and Margaret Atwood. Did she have an audience in mind while writing, we asked her. "I wanted it to speak to people who've lived in India all their lives, as well as people who've never been to the country. I hoped it would ring true on various registers — fiction that speaks about contemporary India, fiction that's about love and family and chasing big dreams," she answered.
This book definitely has accolades coming its way and we can't wait to see what this New York-based Calcutta girl does next. Describing her writing process as 'slow', she said, "I write and rewrite and tinker with sentences constantly. For this book it was very important to get the structure right, to get the pace right, to make sure the pages had velocity and movement, so I worked hard on those elements."