Beat Blasters dropped a new music video — Paracyclone
They started its journey on December 17, 2015, with noted musician Himadri Shekhar Das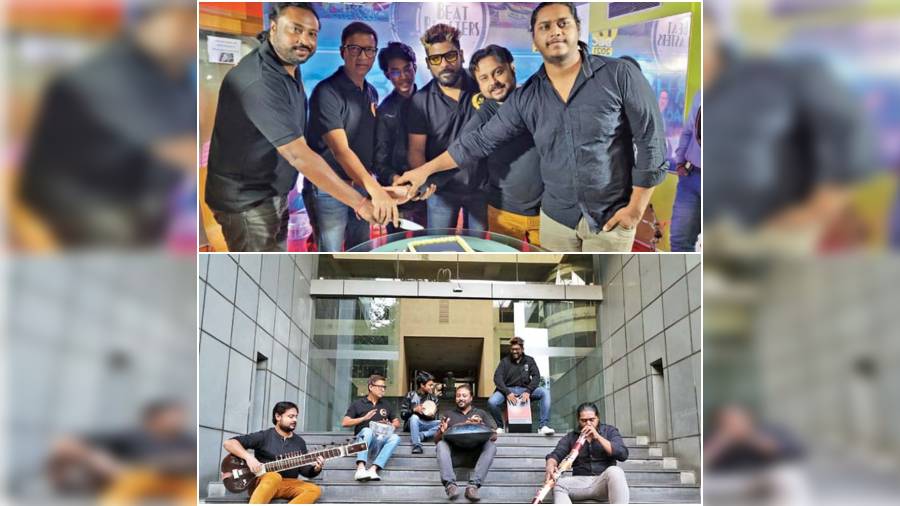 ---
Published 21.01.22, 04:08 AM
|
---
There was a time when there were many instrumental bands in Calcutta. Unfortunately, that's no longer the case. Hang on, there's hope — Beat Blasters, one of the most successful instrumental bands in the city. Known to play musical instruments collected from around the world, they have a new video to an original composition — Paracyclone — that was recorded to mark the birth anniversary of the band. You can check it out on YouTube. The video is about returning to mainstream stage from a point of uncertainty. The latest addition to the Beat Blasters list is a musical instrument called balafon and it can be seen in the video.
Beat Blasters started its journey on December 17, 2015, with noted musician Himadri Shekhar Das (Appu). It also features Chiranjit Sarkar, Namit Bajoria, Shouvik Mukherjee and Ranit Das.
Himadri Shekhar Das said: "We have released a new music video after many years. It was not possible to release anything new because of the pandemic. Just before the lockdown, Latin Grammy Award winner Ivan Santos came to our concert in Calcutta and we performed together. We've collected a variety of musical instruments from around the world. These instruments have become a part of our identity. We hope you enjoy the new music video." The video has been directed by Rick Basu and it features Jina Tarafdar.