Baddie badly missed
It is a casting blooper that Ayan Mukerji made in the recently released Brahmastra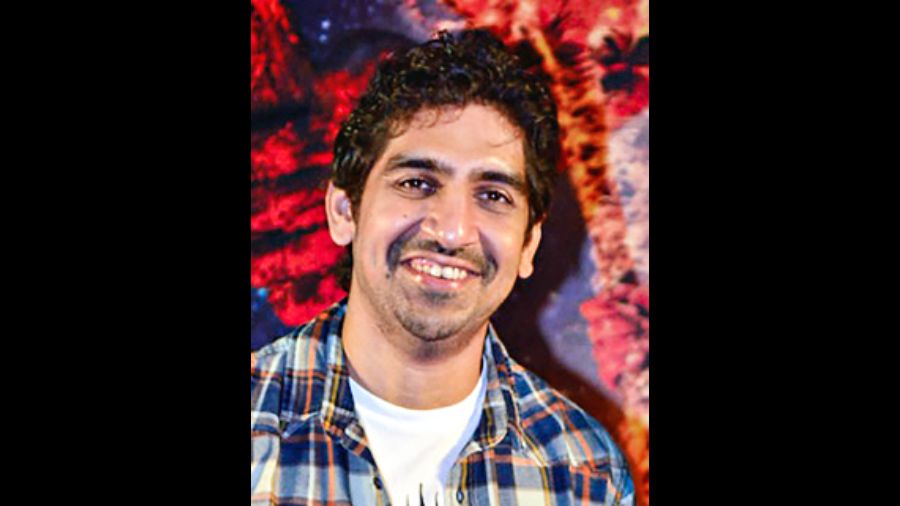 ---
Published 18.09.22, 04:34 AM
|
---
After keenly listening to the narration of a love story where circumstances provided the hurdle, Rakesh Roshan asked, "But where's the antagonist?"
A strong antagonist is a prerequisite for effective storytelling. Whether Lord Krishna-Pandavas or Lord Rama-Hanuman, a mighty Karna, Duryodhana or Ravana is required for a triumphant climax.
Rakesh Roshan too ensured that every time Hrithik donned the Krrish cape, he'd battle Naseeruddin Shah, Vivek Oberoi or Kangana Ranaut to emerge truly heroic.
Strong villains have their own fan following. An amiable and caring man, Pran's moment of triumph came when he visited a family and found a child cowering at the sight of the bad man. His image as the embodiment of evil was so potent. Pran as dacoit Raka in Jis Desh Mein Ganga Behti Hai was so impactful that young impressionable minds would be fascinated. As a schoolboy, Shatrughan Sinha would stand in front of the mirror, twirl an imaginary moustache and mouth, "Goli mariye, Sardar," mimicking Pran's voice.
Most times, filmmakers take care to make the villain look as presentable as the hero, the grotesque and the obvious an avoidable cliché.
Vinod Khanna, who had more women drooling over him than hero Dharmendra in Mera Gaon Mera Desh,"Prem naam hai mera, Prem Chopra," the handsome villain of the last millennium, Anupam Kher's "Thappad ki goonj" as Dr Dang in Karma, Ranjeet's rape specials, Shakti Kapoor's comic howl, Gulshan Grover's "Bad man", Amrish Puri's "Mogambo khush hua" in Mr India and Nawazuddin Siddique's knock sound in Kick have made villainy a saleable must.
In the Tamil Vikram Vedha, Madhavan played Vikram the straightforward cop while the colour and layers came from Vijay Sethupathi, whose weight carried off the crooked Vedha. In its Hindi version, Saif Ali Khan will chase Hrithik the criminal. Whether it'll be as effective will have to be seen — apart from great casting, the narration has to be engrossing too. For instance, the same team of Ramesh Sippy and Salim-Javed couldn't recreate the magic of Gabbar and Sholay although they did create a bald and menacing Shakal (Kulbhushan Kharbanda) in Shaan. Similarly, Nawazuddin as a maniacal and sexually-ambiguous Laila couldn't carry off Heropanti 2 when the film itself was effete.
But a strong villain in a strong script is essential in a superhero story. The Dark Knight wouldn't have had the same impact if Batman (Christian Bale) didn't have Joker (immortalised by the late Heath Ledger) to provoke him.
A few years ago, Marvel too had come under fire for creating a world of  incredible superheroes endowed with unique strengths but without a strong enough opponent for a face-off. The emphatic presence of Loki (Tom Hiddleston) was an exception and it enhanced the appeal of Thor (Chris Hemsworth). Marvel went back to the drawing board and Thanos (Josh Brolin) was born to take on the Avengers.
It is, therefore, a casting blooper that Ayan Mukerji made in Brahmastra. Superheroes Shah Rukh Khan, Ranbir Kapoor, Nagarjuna Akkineni and Amitabh Bachchan were pitched opposite an underwhelming TV artiste called Mouni Roy. Imagine, say, Vidya Balan standing up to them. An antagonist like her would've had the impact of a thousand bulls and the script could've been tweaked accordingly.
Ayan's plan was to use the first instalment to build up mighty Dev, the central character of his sequel. With continued efforts to get Hrithik on board and a hunt for a strong star from the South as Plan B, unveiling Dev is expected to generate excitement. But that's like Ramesh Sippy making Sholay in two parts, expecting Samba to hold the fort against Dharmendra, Amitabh and Sanjeev Kumar before introducing Gabbar Singh in the sequel.
Never underestimate the need or the draw of a strong opponent. Otherwise, it's like going to the polls with only one political party on the rolls and no heavyweights as contenders.
Bharathi S. Pradhan is a senior journalist and author