Back with a bang!
Sapphire celebrates its return to the stage after a year with an evening of dance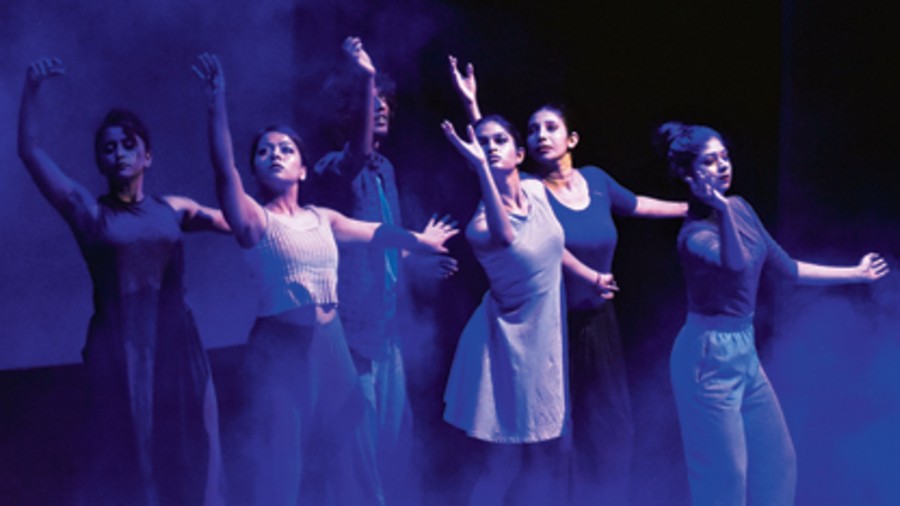 ---
---
It's been a year of ordeal, endurance, patience and resilience for all of us. This litmus test for artistes has been grilling but Sapphire Creations Dance Company withstood everything and remained firm, active and productive in the pandemic year.
On one hand it engaged the dancers in the process of creation and performance with its initiative Dance Vivid (Dancing Vividly in Covid Times) creating 13 new short pieces from August to December, while on the other hand, they tried to support other artistes, backstage people, puppeteers and the likes through small donations to motivate them to continue their art practices.
Through the past many months, Sapphire dancers and teachers under the guidance of Sudarshan Chakravorty, artistic director of Sapphire Creations, have untiringly continued with their training process, creating new work and presenting to online audiences.
They were keen to return to the stage of course, and they did that with the 40th edition of the Sapphire Quarterly Arts Series that was presented on March 30 at Gyan Manch. Titled Revival, it was a 70-minute dance presentation with more than 50 dancers in the age group of four to 40.
The chief guest was Rupali Basu, MD and CEO of Woodlands Multi Specialty Hospital, while the guests of honour were Nakamura Yutaka, consul general of Japan, Daniel Sim, deputy consul general of Australia.
The Academy's Playgroup and Juniors put together, with their teachers, two pieces — Kitesong and The Hand that Feeds. The Sapphire Company section put up Face Off and Anila.
Sudarshan Chakravorty said: "We as a dance company have faced many obstacles and I feel the pandemic was just one of them but in Sapphire we tried not to pause but paced up our activities, outreach and creations in the past one year and opened up opportunities for our dancers and teachers to continue the process of creation and performance as we celebrated the 10th anniversary of Sapphire Arts Quarterly with its 40th edition, Revival, highlighting the voices of artistes, farmers and children, have been adversely affected by the pandemic but are not heard."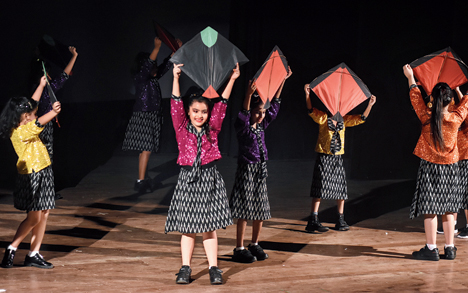 Kitesong: Young children trapped in their homes with adults, away from play, community and friends, suddenly imposters on their parents' time and attention; locked in and left out of everything familiar. Now ready to release themselves from that atmosphere of mistrust and confusion, fly like a kite in resplendent colours, singing a song of liberty.
Choreography: Bijoy Sharma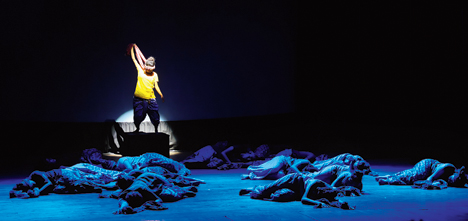 The Hand that Feeds: As thousands of farmers drove tractors in protest, suffering in cold and heat, it is time to think about these hands that feed us. How would it feel to be in a country with no farmers. The magic of being able to grow your food, till the land, love it and feed on the love it gives back as crops. This piece pays a tribute to farmers and their historic struggle.
Choreography: Bijoy Sharma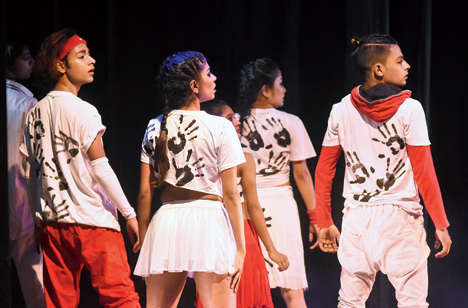 Face Off: Covid-19 got masks to our lives, flimsy detachables now defining who we are. But there are masks within masks and faces under them. Faces that are a canvas of thoughts, emotions, questions, suffering, pain, disgust; faces with expressions disguised as something else, and now wearing masks over them. This piece raises a voice from the core of our being, questioning the hypocrisies; when existence becomes political it is time to resist. Using the rebel idiom of hip-hop and its disruptive energies, this piece packs a punch.
Choreography: Pintu Das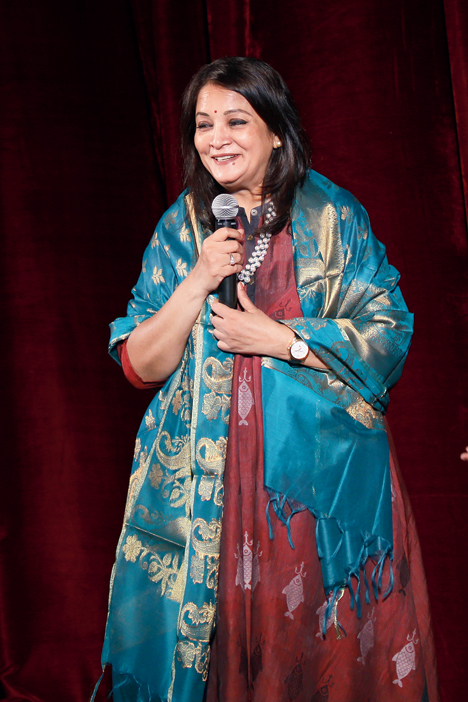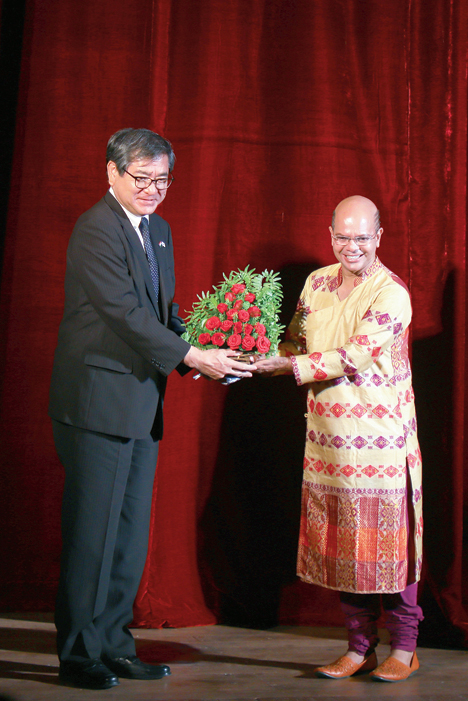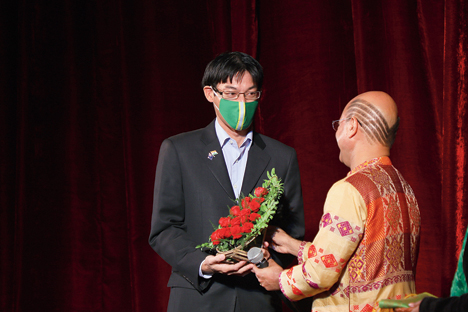 Pictures: Sourced by the correspondent