From Elvis, Beatles, Grateful Dead and Miles Davis to Buddy Rich, The XX and Toots Thielemans, Music lovers have responded overwhelmingly to add to "Lockdown jukebox: Timeless music albums that still make it all worthwhile" published about a month ago.
Not much has changed since then. But hey, its World Music Day and these eclectic set-lists give us another opportunity to go back to the favourites or discover artists who we've not heard before.
The Telegraph Online thanks each and every one of our readers who took the time to share their joys with us. Listen to music! Stay safe.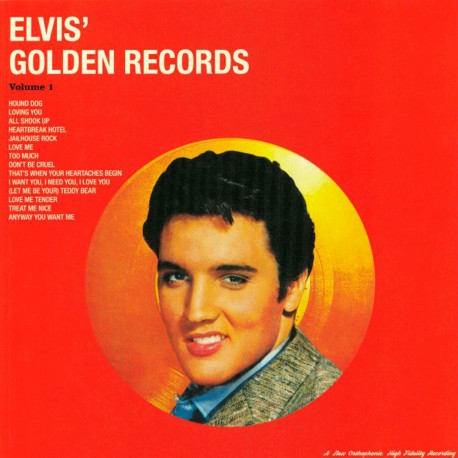 Nondon Bagchi
Musician, food writer; founder Hip Pocket, drummer for High, the seminal Calcutta rock band of the '70s
1. Elvis' Golden Records (Elvis Presley)
A compilation of Elvis Presley's earliest gold disc hit singles, he could take any style from mean rock to soft bluesy love songs and make it sing.
2. A Hard Day's Night (The Beatles)
3. Sgt Pepper's Lonely Hearts Club Band (The Beatles)
The most successful band of the 20th century. Big number of albums, each a blockbuster. You can't just write a line or two about their LPs. You have to write a book!
4. Axis: Bold as Love (Jimi Hendrix Experience)
5. Band of Gypsys (Jimi Hendrix)
The greatest solo artist of the 20th century, Jimi Hendrix, a God-gifted genius.
6. Aftermath (The Rolling Stones)
7. Exile on Main Street (The Rolling Stones)
8. Sticky Fingers (The Rolling Stones)
My favourite band that showed what longevity is all about - The Rolling Stones. Even mentioning three albums won't do them justice.
9. New Morning (Bob Dylan)
10. Europe '72 (Grateful Dead)
Highly creative artists. Both created enormous quantities but I am stuck for choice.
Post script: Choosing my 10 favourite albums when I've actually listened to many, many more till they have been worn out, is not easy… All this is only a small part of what I have heard, but still it will make anyone happy for years and years.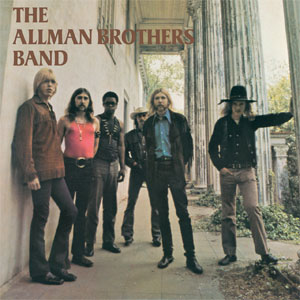 Ralph Pais
Musician, bass guitarist for Savages, one of Bombay's first rock bands
1. Sgt Pepper's Lonely Hearts Club Band (The Beatles)
Totally the best album of the decade.
2. The Allman Brothers Band
The first album with the same name had this groove of southern rock which was, and still is, irresistible.
3. Hotel California (Eagles)
In spite of this album being overplayed, it is still one of the best recorded, and most listened to even today, after almost five decades.
4. Déjà vu (Crosby Stills Nash & Young)
After Woodstock, CSNY just took off. One of the loveliest harmony bands of its time.
5. Extensions (Manhattan Transfer)
Just blew my mind the first time I heard them. Such a fresh modern sound.
6. The Freewheeling (Bob Dylan)
No list would be complete without this path breaker.
7. Led Zeppelin 4
Wow. Now that would be a breath of fresh air in rock. Totally underground.
8. Rumours (Fleetwood Mac)
9. Thick as a Brick (Jethro Tull)
Never ever heard a rock album with so many classical overtones with a single song occupying both sides. Mind boggling.
10. Disraeli Gears (Cream)
Jack Bruce and Eric Clapton at their best.
Post script: It was really so difficult to pick the 10 influential albums as there was so much happening in the 70's.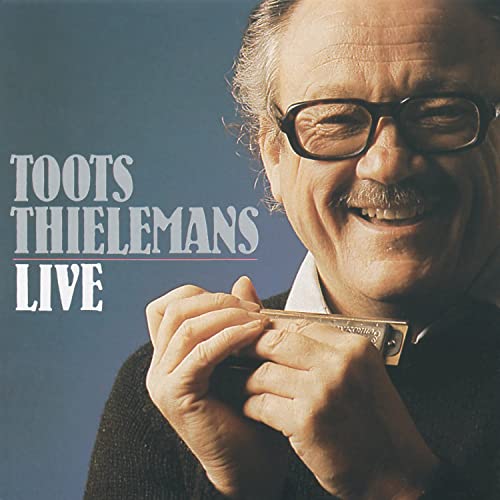 Martin Lesser, M.D.
Originally from Cleveland, Ohio now in Fort Lauderdale, Florida; a practising clinical neurologist, loves music, playing the piano; and following the Cleveland Browns
1.The Last Waltz The Final Recordings at Keystone Korner September 1980 (Bill Evans Trio)
In his final days, Bill and his trio recorded a treasure that will leave listeners in awe when the next pandemic arrives in one hundred years.
2. Dave Brubeck Quartet at Carnegie Hall (Dave Brubeck Quartet)
This was a concert in the 60s that took place during a newspaper strike in NYC.
A magical performance with the lyrical sound of Paul Desmond, especially noted on Take Five.
3. Everything Waits to be Noticed (Art Garfunkel)
An album little noticed, but very engaging.
4. The Complete Tony Bennett and Bill Evans Recordings (Bill Evans and Tony Bennett)
Tony Bennett's favourite album of all time. I don't think you will ever hear anything this good with only two people together in a room.
5. Mercy, Mercy (Live) (The Buddy Rich Big Band)
The classic saxophone solo on Channel One Suite, by Pat LaBarbera.
6. The Secret Life of Plants (Stevie Wonder)
Not one of his well-known albums, but a beautiful collection.
7. People Time (Stan Getz and Kenny Baron)
Stan Getz's last album and a classic.
8. Campus Concert (Erroll Garner)
For those who need an introduction, here it is. The master in a class by himself.
Listen to Indiana, a live performance recorded in l966. I am fairly confident that we will never hear anyone play like this again.
9. Chez Toots (Toots Thielemans)
I think Toots is one of the greatest five musicians of all time. I love his feel. Listen to Sous le Ciel de Paris and you will imagine yourself wandering the streets of Paris.
10. Live at Massey Hall 1971 (Neil Young)
Hark to the sound of the 70s. An amazing well recorded session.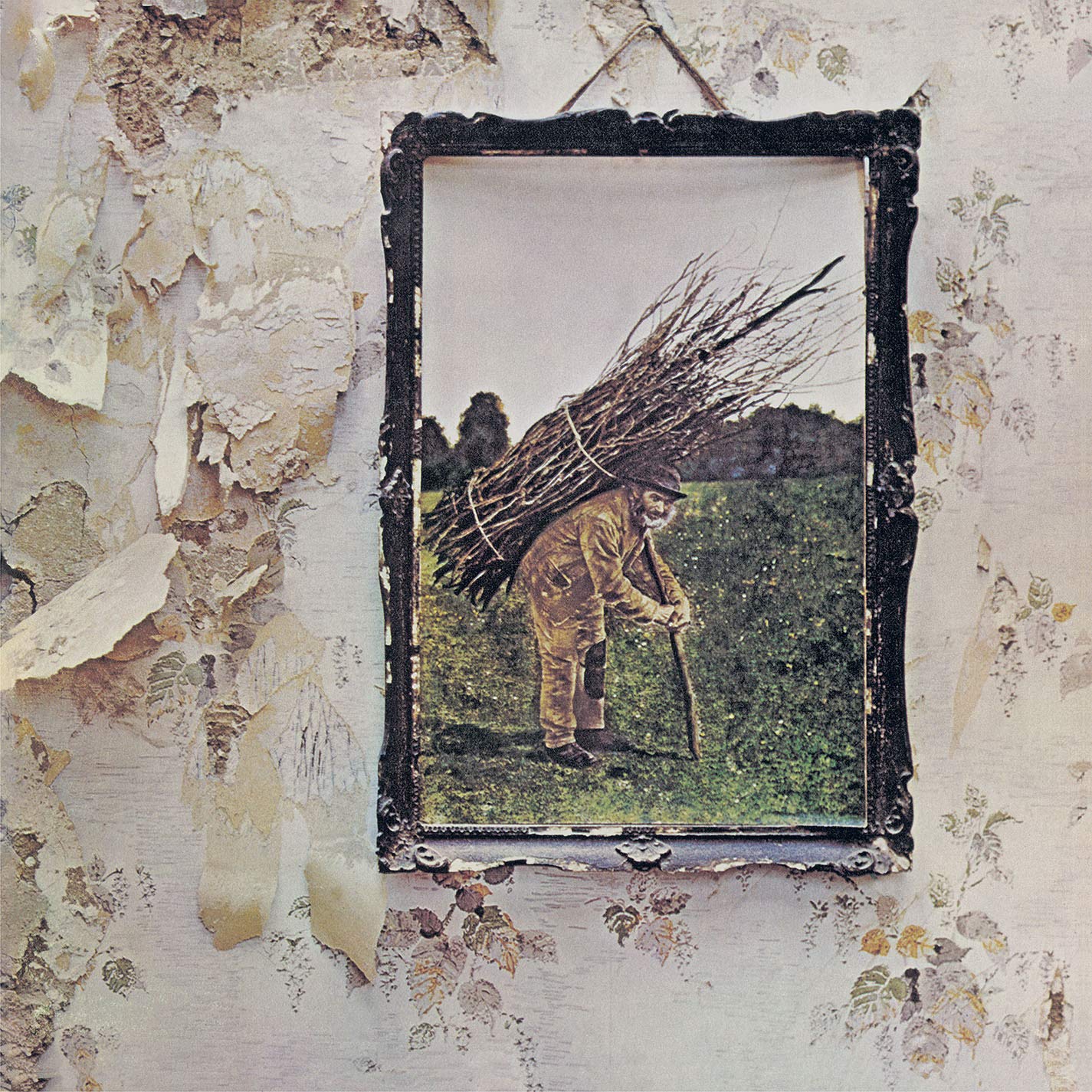 Subhro Saha
Former journalist, music buff
1. Led Zeppelin IV (Led Zeppelin)

To my mind, the greatest rock album of all time, and my perennial favourite. From the marauding When the Levee Breaks to the mellow Going to California, the mesmeric Misty Mountain Hop to their signature Stairway to Heaven, there isn't a single chink in this shining armour, showcasing the Page-Plant chemistry at its peerless best and laying down the rules for an entire generation.
2. The Doors
Easily the most explosive debut album for me, and the poet with dreamy eyes cast a spell like none other on all of us 70s schoolgoers. They were so radical, no bass and the virtuoso Ray Manzarek on keys adroitly holding the structure of almost every song, Krieger's crafty chords licking around Morrison's otherworldly vocals… This was psychedelic rock at its compelling best, from the breakthrough single, the electrifying Light My Fire to the trippy The End – this album never fails to mesmerize me after all these years.
3. Remain in Light (Talking Heads)
This is easily one of the defining albums of our times. David Byrne's dark lyrics and expansive ensemble always held out a jagged and anxious beauty to me, with its myriad arsenal of Afro rhythms, complex percussions and horns, the electronic loops and synthesizers, texturing the feisty funk feast. I can listen to Once in A Lifetime on loop for hours on end.
4. Nevermind (Nirvana)
Smells Like Teen Spirit struck me a hammer blow when I first heard it on MTV, well, the line "Here we are now, entertain us" to be more precise, and it wouldn't leave my veins. Beneath the loud and aggressive underground grunge sound of the band, there's an innate underlying melody which aches. No wonder, Kurt Cobain became the "voice of a generation" with this epic offering, one of only three studio recordings in the band's excruciatingly brief lifespan. Doesn't fail to move my innards every single listen...
5. OK Computer (Radiohead)
While Pablo Honey was the first Radiohead album I listened to, and Creep simply stayed in my pores, OK Computer is the reason this Abingdon band remains my fave art-rock outfit. The sweeping dynamics and the crushing post-punk guitar blasts that power tracks like Karma Police and Paranoid Android have rarely been matched before or since. But above all, it's Thom Yorke's haunting, across-the-ocean voice that keeps drawing me back to their magic.
6. Bitches Brew (Miles Davis)
True, Miles' timeless masterpiece Kind of Blue was the gateway to modern jazz for all of us, but my fave from his stellar repertoire remains his reinvention double-album, Bitches Brew. This represented to me the first strains of electric jazz-rock -- a genre I warmly embraced later -- with its cool experimentation featuring twin bass and double-drumming and intricate keyboards. Together with Mahavishnu Orchestra's Inner Mounting Flame, BB remains my most cherished fusion jazz albums till date.
7. John Wesley Harding (Bob Dylan)
This return-to-roots semi-acoustic offering, following his brush with rock 'n' roll, is still my best Dylan album and can't stay out of this roster. JWH sounds fresh off the oven every time I dust it out, with its minimalist texture and economy of structure, resembling somewhat The Basement Tapes – another personal fave -- released later. All Along the Watchtower was an instant darling, albeit given better reknown by Hendrix later, while I'll Be Your Baby Tonight I'd name a close second.
8. Music from Big Pink (The Band)
Before this, they were merely Bob Dylan's back-up band. But 'Big Pink', The Band's debut studio album released in 1968, changed that for good. Flying in the face of this tumultuous period's rock 'n' roll ethos, this masterpiece still endures after five decades, simply because they dared to swim against the tide and strip it down. I never tire of the ethereal layering Robertson-Helm-Danko weaves in The Weight or the lovely bonus outtake Katie's Been Gone.
9. Brain Salad Surgery (Emerson, Lake, & Palmer)
ELP are surely the most influential prog-rock band I was exposed to since high-school days and Brain Salad Surgery, the trio's fourth studio album, stands out among their significant body of work thanks to its vast canvas and enchanting tapestry of classical, rock and electronic cuts. Although Fanfare for the Common Man from their later release Works Vol. 1 is one of my most-listened ELP tracks, Brain Salad Surgery remains a key chapter in my sonic sojourn.
10. Layla and Other Assorted Love Songs (Derek and the Dominos)
Although there's an ocean of cult music to choose from in his long and illustrious career, to me this one still is as luminous as anything Clapton has ever created. Of course, the lacerating Layla, his lovelorn tribute to Pattie Boyd, will always remain the tour de force on this album with Duane Allman's stunning guitar riff, there are other gems on the tracklist like the lilting Bell Bottom Blues and Tell the Truth.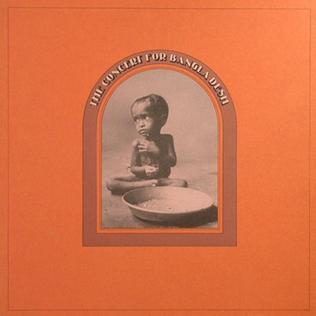 Jaimin Rajani
Documentary film-maker, intermittent singer-songwriter
1. Dire Straits Live at Wembley Arena (1985)

This concert, part of the Brothers in Arms Tour, has my most favourite versions of songs from the best-selling album of my favourite rock band.
2. Queen Rock Montreal
This album is testimony to the undisputed fact that Freddie Mercury is the greatest entertainer in the history of entertainment, It is a reminder about his quality of being truly unparalleled & immortal.
3. Old Friends: Live on Stage (2004) (Simon and Garfunkel)
This album, comprising recordings from the reunion concert, is a treasure trove for anyone who is an admirer of Paul Simon's incredible song writing and the hauntingly beautiful harmonies of the legendary duo.
4. Crosby, Stills & Nash
The eponymous album of this rock supergroup has some of my all-time favourites that I can't get enough of, Suite: Judy Blue Eyes, Helplessly Hoping and Wooden Ships to name a few. It makes me feel nostalgic for a time I've never lived in.
5. The Concert for Bangladesh (George Harrison and Friends)
This star-studded seminal charity concert was the first of its kind, and I think this is, by far, the most magnificent concert ever. An outstanding line-up of artiste's and songs, starting from Pandit Ravi Shankar's Bangla Dhun to Harrison's Bangla Desh, through performances of the nervous surprise guest performer, Bob Dylan, and backing musicians Eric Clapton, Billy Preston, Leon Russell, Ringo Starr, Badfinger (the band), make this album perfect. It is an eternal ride!
6. How the West Was Won (Led Zeppelin)
Comprising recordings from the band's 1972 performances, this album is complementary to Jimmy Page's statement about Led Zeppelin being at its artistic peak during the time. The live version of Going to California included in this album, deserves special mention.
7. Pulse (Pink Floyd)
This live album comprising clean recordings from the band's 1994 Division Bell Tour, is in my opinion, the most outstanding of all their live albums despite the absence of founding member Roger Waters.
8. The Doors Live in Pittsburgh
This lesser known live album, has recordings from the 1970 concert, that showcase the most energetic performances of the first band I eternally fell in love with.
9. The Bootleg Series Vol. 5 (Bob Dylan)
Fifth instalment of the official Bootleg Series, this album has recordings of Dylan's most electrifying & thunderous live performances from 1975 as part of the short-lived & ground-breaking Rolling Thunder Revue. Of all his sounds, this one's my favourite. I'm yet to discover music more powerful.
10. Rubber Soul (The Beatles)
The band's sixth studio album is a bridge between its early and later years. Some of my most favourite Beatles classics feature on this one, Norwegian Wood, Michelle, Girl, I'm Looking Through You and In My Life, to name a few. Rubber Soul unveiled the other side of the Fab Four.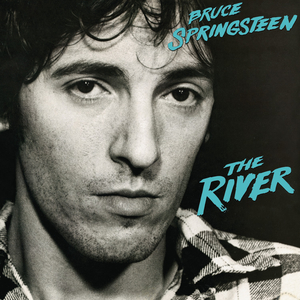 Sayan Mukerji
Chess evangelist and pianist, plays bass for The JelliBellies
1. The Dark Side of the Moon (Pink Floyd)

The Dark side of the Moon was released in early 1973 and charted for over 900 weeks in total with an estimated 45 million copies sold. I love this album mainly because of the sheer effort which was put behind building the whole concept. And I think it was only after Meddle in 1971 that Pink Floyd got together (after they were back from a tour of Britain and Japan ) and had a band meeting at Roger Waters's back garden, where the recording began. The rest is history.
2. Synchronicity Police
As a bassist myself, I am rather biased and rate Sting as perhaps one of the greatest bassist / singers in the history of modern rock. Synchronicity was their fifth and final studio album and contained some timeless singles such as Every Breath You Take and Wrapped Around Your Fingers. The bass lines are haunting and distinctive, and the trio had so much power and pattern that they did not need any other band member even during their world tours.
3. Year of the Cat (Al Stewart)
The song is also the title track of the 1976 album Year of the Cat (one of the 12 signs of the Vietnamese Zodiac) and was recorded in Abbey Road Studios, London, by sound engineer Alan Parsons. The track is noted for lengthy instrumental sections and there is a long series of solos that encompass cello, violin, piano, acoustic guitar and synthesiser. Parson had added saxophone bits to the song and transformed this original folk concept into a jazz influenced ballad. My all-time favourite really, as musically it is very rich.
4. Brothers in Arms (Dire Straits)
This timeless album by the band fronted by Mark Knopfler was recorded on a Sony 24-track digital tape machine unheard of in 1984. Mark brought out his timeless distinctive melodic runs on the electric guitar. John Islley was on bass, Alan Clarke on piano, Guy Fletcher was playing the synthesised rig and Terry Williams was their new drummer. This album made history across generations and is still played at local college fests.
5. The Unforgettable Fire (U2)
There's an incredible story associated with this album. Bono had chosen a very exclusive site for the recording (a castle ) and somehow he wasn't managing to finish writing the lyrics. They had an Australian tour coming up and, hence, had to complete the entire album spending 20 hours daily in the final two weeks. This is incredible commitment. All of this is recorded in a must-watch documentary, The Making of the Unforgettable Fire.
6. 1984 (Van Halen)
Eddie Van Halen, well known for his guitar prowess, was also a classically trained pianist. He used 1984 as an opportunity to take the band into different territory. Eddie's keyboard playing is more prominent in this album than in any prior Van Halen album, particularly in songs like Jump, I'll Wait and the instrumental opener 1984.
7. The River (Bruce Springsteen)
The album was released in 1980 with 20 of the 50 songs that were recorded. The title track became noted for its mix of the frivolous and the solemn, which was intentional to contrast the darkness. Hungry Heart was the biggest hit. We as Harvest, the St Xavier's College band, won many accolades while playing it a number of times in fests 40 years ago.
8. Graceland (Paul Simon)
This is a brilliant album, released in 1986. It was also associated with controversy with Los Lobos saxophone player Steve Berlin alleging that Simon "stole" the last song from them. But the music of this timeless album remains one of the very best of Paul Simon.
9. Workingman's Dead (Grateful Dead)
This miracle was produced under very trying times. No one knew the band was dealing with the stress of a recent drug bust in New Orleans which could have resulted in jail time. There was also this huge row with Lenny Hart, father of drummer Mickey Hart, refusing to show the books of accounts. Yet, the album was uplifting amidst all the weird controversies. Bassist Phil Lesh was awesome as always.
10. Brand New Day (Sting)
This album peaked at No. 1 on the Billboard 200 and sold over 3.5 million copies in the US. It was also a critical and commercial success, hailed as a triumphant return for Sting. I just love his solo bass runs and his incredible vocal range.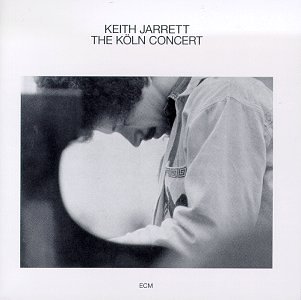 Harsh Jain
Music lover, also a neurosurgeon
1. Kind of Blue (Miles Davis Quintet)

Fortunately, the first jazz album I ever heard became the cornerstone for my jazz collection. Advanced music that is still extraordinarily enjoyable. Always.
2. The Koln Concert (Keith Jarrett)
A masterpiece of melodic, spontaneous composition and improvisation gorgeously produced by ECM records.
3. Aja (Steely Dan)
A coolly textured and immaculately produced fusion of jazz-rock, blues and pop played by some of the finest sessions musicians ever.
4. Parachutes (Coldplay)
An astounding debut album, cementing their place as one of the 'supergroups' of the new millenium.
5. Out of Time (R.E.M.)
A remarkable blend of southern rock, folk and pop - Losing My Religion and Shiny Happy People remain all-time favourites.
6. (What's the Story) Morning Glory? (Oasis)
A genre-defining 'second album', consisting of gorgeous ballads, each one strong enough to stand on it's own.
7. Deadwing (Porcupine Tree)
A fabulous prog rock album with addictive hooks and rich harmonies, this one has songs difficult to pick as favourites, from Lazarus, Start of Something Beautiful, Arriving Somewhere But Not Here…
8. Stormwatch (Jethro Tull)
A prog rock album dealing with socially relevant issues. Blending instrumental finesse with British folk serenity, this album grows on you. Not to mention the fabulous cover artwork.
9. Moving Pictures (Rush)
A "desert island" combination of prog and hard rock, this remains one of Rush's most accessible and enjoyable albums. Tom Sawyer could be one of the most beguilingly simple and 'air-drummed' songs ever.
10. The Doors (The Doors)
Undoubtedly one of the greatest "first-album" releases of all time, the band's fusion of rock, jazz, blues and classical possesses a hypnotic and sensual quality.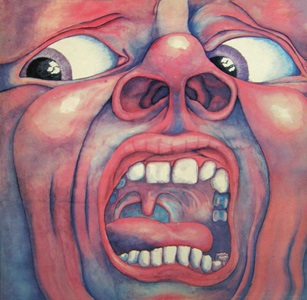 Bhaskar Roy
Vinyl-obsessed music lover
1. Beethoven's 9th Symphony, Ode to Joy. Conducted by Karl Bohm (Wiener Philharmoniker on double disc Deutsche Grammophon pressing)

There's nothing new to say about this masterpiece other than that it is, arguably, the grandest of all musical pieces ever written; in which, the Master included chorus and vocal soloists in the fourth and final movements, the first time he did so in a symphony. Oh what joy! I never tire of spinning The 9th on my turntable.
2. Abbey Road (The Beatles)
When it comes to the Fab Four, it's impossible choose one album. I will, after a lot of heartburn, settle for Abbey Road their final record with the most sophisticated sound they ever had. It is their only album that was originally mixed in stereo. Two all-time Beatles greats, Something and Here Comes the Sun by George Harrison are featured in this album.
3. The Wall (Pink Floyd)
Another Brick in the Wall was the first Pink Floyd song that attracted me to the band. Spread over two discs, The Wall never lets you wander away from its contents. It is a continuous rock opera. The grandeur of Michael Kamen's orchestral arrangements give Pink Floyd's progressive rock sound a new identity. Roger Waters's concept, piercing lyrics and David Gilmour's guitar solos make me choose this album over Dark Side of the Moon and Wish You Were Here.
4. Pulse (Pink Floyd)
As a live album, it rivals and surpasses studio versions of most of the numbers. A great set of songs with a complete live performance of The Dark Side of the Moon makes this one a must-have.
5. Concert for George (Various Artists)
This is undoubtedly one of the greatest concerts one can ever experience. On his first death anniversary, Harrison's friends, including Ravi Shankar, surviving band mates Paul, Ringo; Eric Clapton, Billy Preston, Tom Petty, Jeff Lynne and an amazing line-up of stars performed his songs at the Royal Albert Hall. It is a brilliant recording, some of the songs sounding better than they did in the studio.
6. Communiqué (Dire Straits)
This is Dire Strait second album that can safely be regarded as Part II of their debut record. It's a simple album, not usually put on the same podium as their more popular ones - Brothers in Arms or Making Movies. What makes this album special for me is Mark Knopfler's fluid guitar work, his deep tobacco-soaked voice and the raw sound of the organs and drums. A start-to-finish album for me. For once the Indian pressed record sounded as good as the British release.
7. Time Out Dave (Brubeck Quartet)
Released in 1969, the same year as Miles Davis's Kind of Blue and Coltrane's Giant Steps, this album drew me to jazz. Brubeck came out of the standard 4/4 rhythm pattern and experimented with different time signatures, like six-four, three-four, nine-eight and, as with the famous Take Five, five-four. Blue Rondo a la Turk remains my other favourite from the album. The sound quality of this album, over 60 years old, never ceases to surprise me every time I spin it. The cover by Neil Fujita is beautiful too.
8. In the Court of Crimson King (King Crimson)
Released in 1969, one of the most influential progressive rock albums ever, it is an almost 43-minute-long mix of hard rock with elements of jazz and classical music. The dark lyrics touched me deeply. Here too, I must mention the iconic album cover too.
9. Santana
Woodstock, the film, immortalised the number, Soul Sacrifice. I consider this to be a path breaking rock album. Carlos Santana's entry with this album saw the inclusion of Latin and Afro styles. An impressive rhythm section with multiple percussionists highlighted his unique guitar sound. The songs are built on simple riffs with spontaneous improvisation. The cover art, comprising an optical illusion, is as striking as the music.
10. MTV Unplugged (Eric Clapton)
This one's a purely emotional roller-coaster ride. Listening to my favourite numbers in an acoustic environment is always a special experience. The revamped Layla is one of the highlights of the album along with Tears In Heaven and My Father's Eyes. One of the best sounding records in my collection.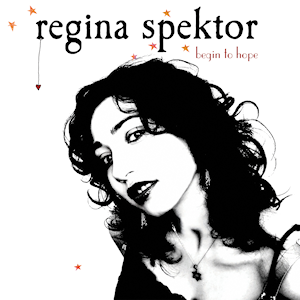 Tanushree Bhasin
Independent journalist and photographer
1. Abbey Road (The Beatles)

The soundtrack to my childhood, this album was always on in my house and I Want You (She's So Heavy) was my introduction to the blues.
2. Come Away With Me (Norah Jones)
I used to play the piano and Norah Jones' music was an inspiration. Hours were spent at the piano playing her songs.
3. Oh, Inverted World (The Shins)
I discovered The Shins through the film Garden State, which also has an amazing soundtrack, and was immediately hooked. Their whimsical and poetic songs were unlike anything I'd heard.
4. Back to Black (Amy Winehouse)
No one quite sings about heartbreak like Amy Winehouse. Her songs are perceptive and powerful, made unique by her gritty voice.
5. Thriller (Michael Jackson)
Perhaps the greatest musician to have lived, no one has been able to do with lyrics, beats and tunes what MJ managed to do with Thriller and Billie Jean.
6. xx (The XX)
The ultimate soundtrack to leisurely walk around town with headphones on. I'm a huge fan of their minimalistic arrangements.
7. Begin to Hope (Regina Spektor)
A songstress who is incomparable in her complete weirdness. The piano heavy songs on this album have been a source of much joy.
8. Time Without Consequence (Alexi Murdoch)
Undoubtedly my favourite artist, Murdoch sings from the heart and has a calmness about his voice that breathes life into his songs about pain and love.
9. The Diary of Alicia Keys (Alicia Keys)
If I Ain't Got You is a masterpiece that shines with Keys' powerful vocals.
10. Like I Used To (Lucy Rose)
A recent discovery, Lucy Rose's music is delicious in its delicate and soulful lightness.