Window to Calcutta cathedral artistry
Exhibition at Tate Britain in London on man who designed spectacular St Paul's stained glass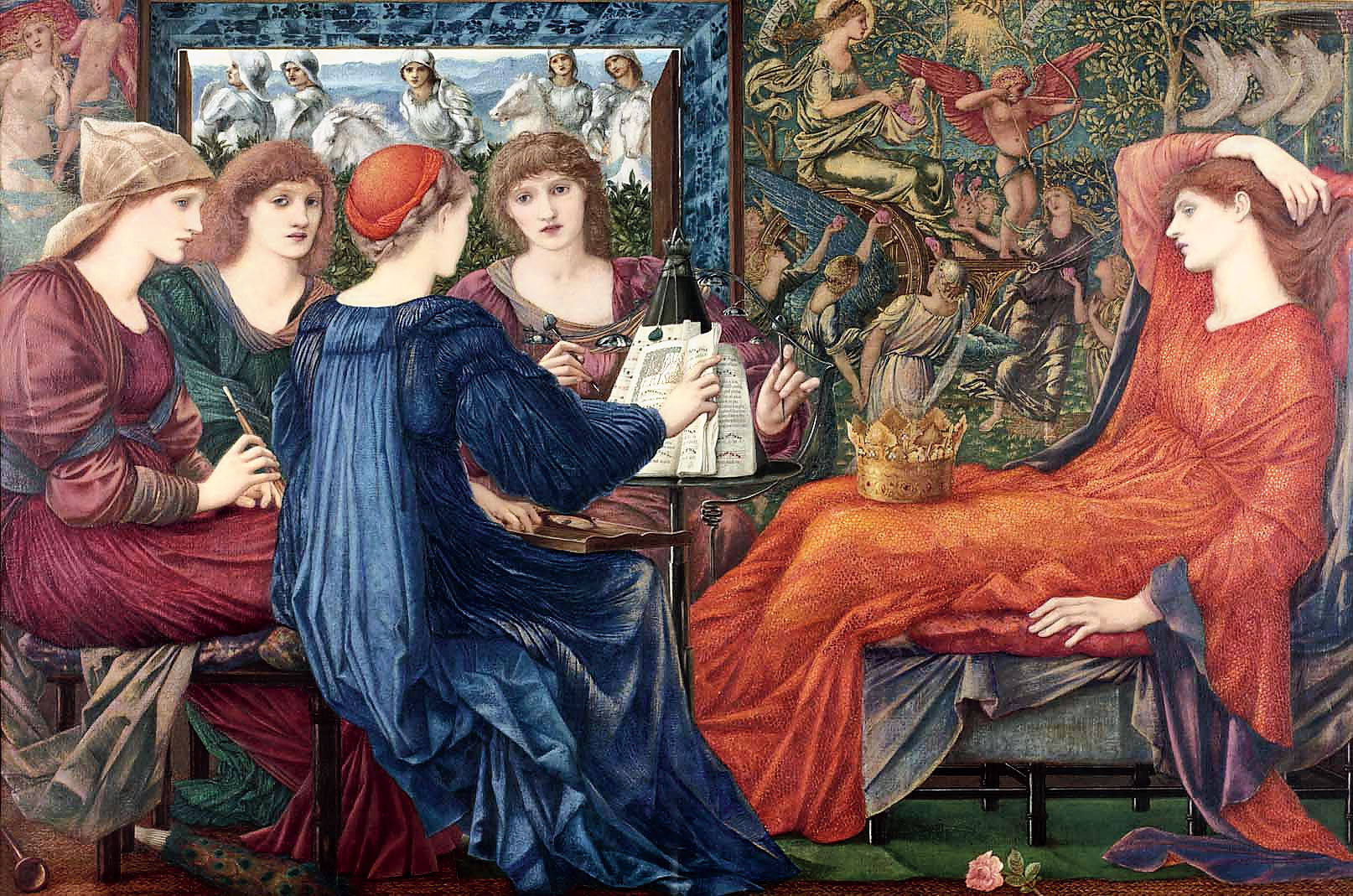 Edward Burne-Jones's Laus Veneris (In Praise of Venus), painted in 1873-75
Agency picture
---
London
|
Published 13.11.18, 09:50 AM
|
---
Edward Burne-Jones, the pre-Raphaelite artist who designed the stunning stained-glass west window of St Paul's Cathedral in Calcutta, is the subject of an exhibition that opened last month at Tate Britain in London.
The exhibition's curator, Alison Smith, described Burne-Jones (1833-1898) as a painter who "conjured up ethereal realms" and was able to fulfil his mission of "bringing heaven down to earth" through his stained glass windows.
St Paul's Cathedral was built between 1839 and 1847. The 10 stained glass panels on its west window were installed to commemorate Lord Mayo's death in 1872. The design of the window was chosen by Lady Mayo and submitted to the Bishop of Calcutta, Robert Milman, for approval. Messrs Morris & Co, which executed the concept, employed Burne-Jones as its principal artist.
Burne-Jones and William Morris had met as undergraduates studying theology at Exeter College, Oxford, and become disillusioned with the subject. They switched to architecture and art and collaborated on numerous projects, including designing stained glass windows, for the rest of their lives.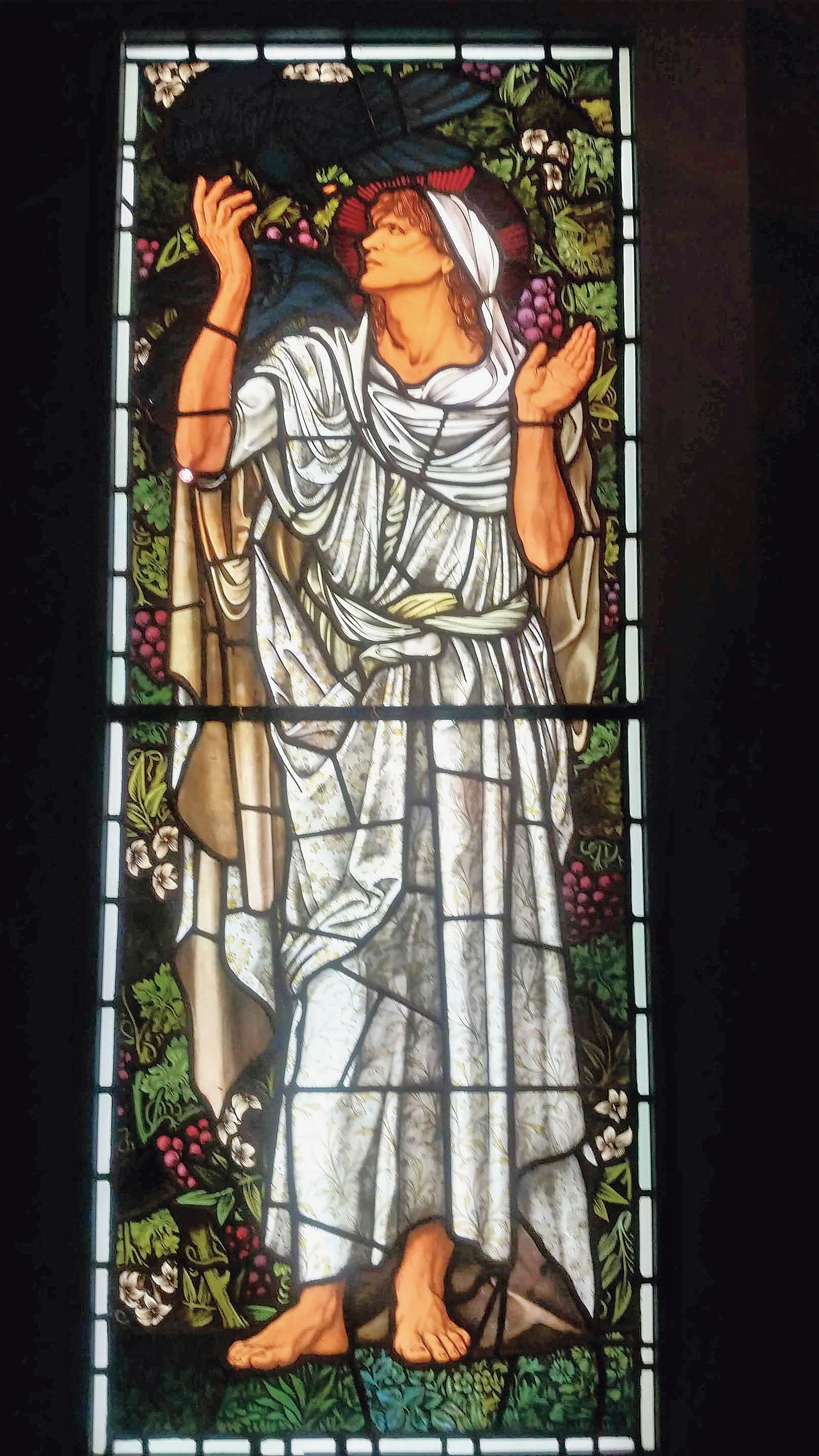 There are some examples in the exhibition of stained glass windows, including one of Elijah in the Wilderness, made in 1883.
Smith, who began working on the exhibition when she was at Tate Britain but is now chief curator at the National Portrait Gallery, has edited the accompanying catalogue on the 150 works by Burne-Jones that are on display. These include his sublime Laus Veneris (In Praise of Venus), painted in 1873-75.
About the stained glass windows in Calcutta, the catalogue makes the point: "Burne-Jones's original drawings were often reused for other projects or reimagined as works of art in their own right. The fate of Elijah in the Wilderness, for instance, demonstrates how one idea was recycled over several decades. First created as a light in the west window of Calcutta Cathedral in 1874, Elijah was remade at least seventeen times during Burne-Jones's lifetime."
There was another India connection. Rudyard Kipling, author of The Jungle Book, Kim and other classics, was Burne-Jones's nephew.
The art historian Partha Mitter said that Burne-Jones got the commission to make the glass windows in Calcutta after a recommendation from John Lockwood Kipling, who was married to Alice McDonald, an older sister of Burne-Jones's wife, Georgiana.
The Kiplings' son, Rudyard, was born in India.