Vocalist Madhubanti Bagchi talks about her new song, music video and more
This music video will probably not score very high on matters of technicality or grandeur but what definitely comes through is the simplicity and the actors' performances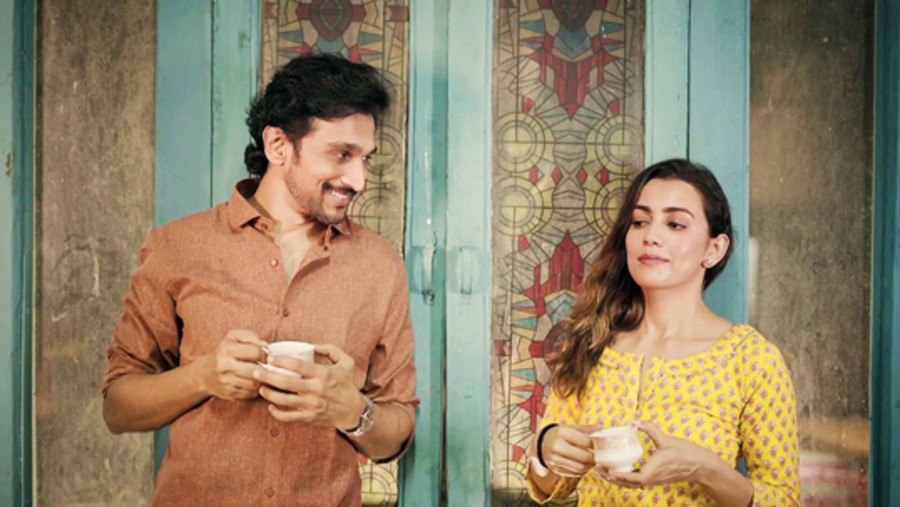 ---
Published 17.12.20, 01:55 AM
|
---
Patience is a very coveted virtue in a city where everyone is always in a hurry — singer Madhubanti Bagchi had said this to The Telegraph a few months ago. She was then talking about setting goals and her life in Bombay. "There are career goals, personal goals and fitness goals but those are just between me and my diary! In my two years in Bombay, I've learnt never to take anything for granted. Every 'yes' is a blessing and every 'no' teaches you a lesson. One must be grateful for all the things he or she has received from the city," she had said. The new song Ab ke sawan — music by Sachin-Jigar and sung by Madhubanti and Sachin Sanghvi — is earning her a lot of praise. A chat with Madhubanti....
How's the feedback till now?!
The feedback is fantastic! Gaining a lot of fans from the Gujarati belt and getting a lot of praises from the industry seniors as well. Everyone has been saying "we need more music like this."
What are your thoughts on the music video, starring Pratik Gandhi and Esha Kansara, and the way the song has been shot?
I think for quite some time we have been used to extremely grand music videos... very American and over the top. This music video will probably not score very high on matters of technicality or grandeur but what definitely comes through is the simplicity and the actors' performances. The music video has a very raw, '90s feel to it; something we had experienced during the Indipop phase.
When and how did the Ab ke sawan project take off?
This song was initially composed for a Gujarati film in 2018. I was pretty new in Bombay back then and I remember Sachin Sir calling me to his studio to try out my voice for this new song he's composed. That's where I met the lyricist of this song Bhargav Purohit. Later I got to know that the song wasn't apt for the film and they were scrapping though everyone loved it very much. Obviously I was bummed!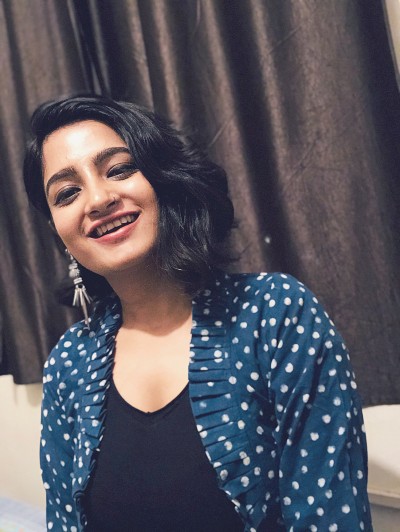 What was your first reaction when you got to know about it again?
During the lockdown, Sachin Sir called me up and said that he and his friends have decided to release the song as a single and I was more than excited to be a part of it. I had been telling him since long to release the song anyway since it's such a beautiful composition in itself. It's much later when I realised that the video features Pratik Gandhi — who's under the national spotlight after his amazing performance in Scam 1992 — and the beautiful Esha Kansara. The fact that the song didn't happen in the movie worked out better for all of us!
How was your experience working with Sachin-Jigar?
They are very chill people to work with, so much so that you won't feel like it's work at all. The work part just happens while you are jamming, exchanging ideas and cracking jokes!
For you, what's the best part about the song and how did you approach the song?
What really helped me with this song was that it had me in my element. I've been singing classical based music for the longest time and inspite of my various non-classical endeavours, this kind of music just feels like home to me. I didn't need to approach the song in any special way. I sang it the way I would probably do my riyaz at home.
Going by the theme of the song, what are your fave monsoon memories?
Monsoon is my favourite season right after winter. And since Bombay winter is so shoddy, monsoon is officially my favourite season here. I love the way it endlessly rains here, it has a specific rhythm and tune to it. And for these couple of months, my heart strings get tuned to the sur of baarish.
A few months ago you did a virtual concert with Kaushiki.
It was a very insightful and humbling experience for me. Performing alongside such a legend was a dream come true and also listening to her speak about her musical upbringing and philosophies really gave me a lot to think about as a musician.
How was 2020 for you?
2020 wasn't all bad for me personally. There were a lot of realisations, epiphanies, impulsive decisions and lessons learnt the hard way. Both personally and on the work front. Staying away from the rat race actually reminds you why you were in it in the first place. And if you analyse it enough you'll know if you're going in the right direction.
Forthcoming projects?
There are quite a few upcoming projects. Some in Bollywood and others in the independent space but I'm not at liberty to speak about them. But I can assure that there are some amazing collaborations waiting to happen in 2021. Fingers crossed!