Two circus theatre artists from Australia explain how the form is a mix of both acrobatics and theatre
The Brisbane-based duo are alumni of The Flying Fruit Fly Circus School, a government-funded performing arts school for youth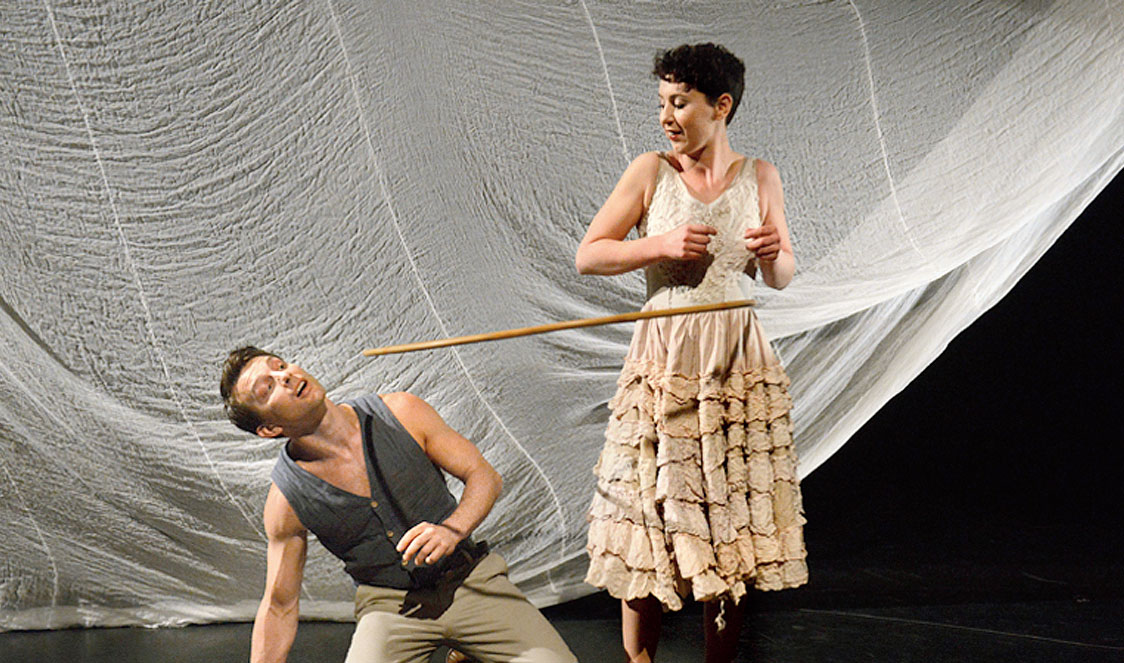 ---
|
Calcutta
|
Published 21.11.19, 02:10 PM
---
Is it dance? Is it acrobatics? Is it theatre? No, it is circus theatre! If one asks the two performers from Australia who are putting up the show, they would say it's a bit of everything.
David Carberry and Alice Muntz, who are putting up their act Underground this Thursday and Friday at the Satyajit Ray Film and Television Institute as part of the arts festival Widening Circles: Pickle Factory Season 2, are touring India with the lesser-known art form, supported by the Australian High Commission and the consulate general.
"We tell stories in a theatre setting without using or with minimal usage of words and using acrobatics," says David, on the sidelines of a workshop on Tuesday.
The Brisbane-based duo are alumni of The Flying Fruit Fly Circus School, a government-funded performing arts school for youth on the Victoria-New South Wales border. "We had to train in acrobatics and dance, besides regular studies. In a week, there would be 15 hours of circus training and 25 to 30 hours of traditional school. But the focus is on acrobatics," recalls Alice.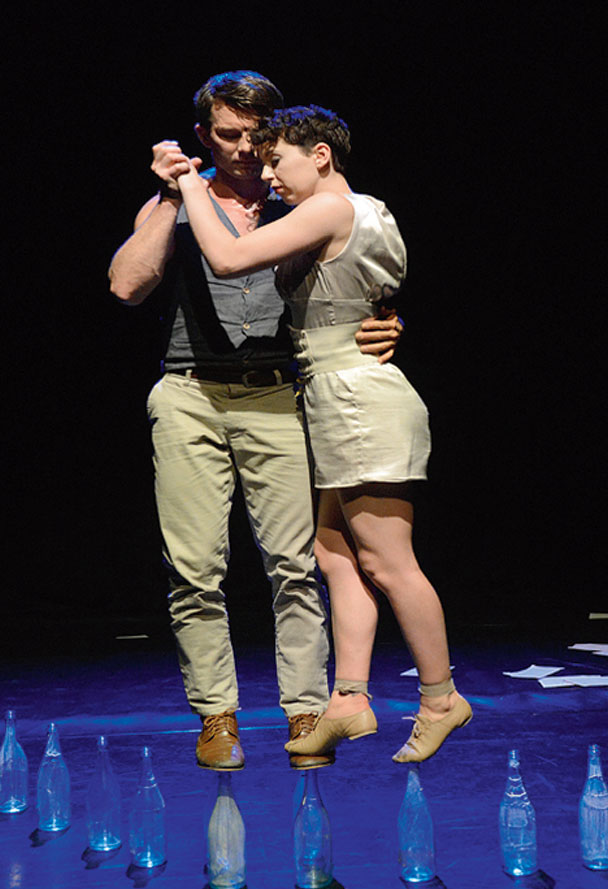 The school, they say, has a maximum of about 80 students. "They take in seven or eight students a year. But not everyone graduates. It does not work if someone has ambitions in other fields like academics or sports. Not everyone can maintain the focus," Alice explains.
The course had a core in traditional acrobatics with Russian and Chinese teachers. "The director in my time was a contemporary dancer trained in classical ballet. One can also pick up special knowledge in one or more apparatus like trapeze, juggling, tightrope and teeterboard. We were also doing theatre and live music," said David, who picked up guitar and drums. "The music is not compulsory, though."
In recent years, the trampoline has got added to the apparatus list. "It became popular after a Cirque du Soleil show in which they put up a trampoline against a wall looking like a city block. There was a platform at the top of the wall and windows in it, which performers were using for jumping," said David, showing a video clip of the show. Cirque du Soleil, being the biggest entertainment company of the world, is a destination of choice for many graduates from their circus school, he added.
"But I was interested in more challenging and progressive art so I work now as an independent director and producer, besides performing," David points out.
David and Alice have been performing together for four years. Asked about their target audience, they say they perform for theatre, cabaret as well as circus audiences. "A theatre audience watches the entire story and reacts at the end while a circus audience applauds every time they spot display of a technical skill," says Alice.
In Calcutta, they expect a theatre and dance audience. Though they usually travel with six road cases, for the India tour they are travelling light, with only their trapeze gear "packed in a guitar case".
The act they are putting up here is based on Fyodor Dostoyevsky's novella Notes from Underground and has won a couple of awards in Australia. "It's quite dark at times," says Alice. The protagonist, the Underground Man, is a fairly extreme example of an internally twisted individual with an unbalanced character. The show is based on his chance interaction with a girl called Liza that is filled with tension and a dichotomy between hope and tragedy. "It is not a simple retelling of the text but an interpretation using fragments through the medium of circus, movement and music," David sums up.