I'm locked in tight, I'm out of range
I used to care, but things have changed
Like most of Bob Dylan's lyrics, these words have now become the soothsayer's sayings. The pandemic has brought the Never Ending Tour to a standstill. But Mr Zimmerman, who turns 79 today (Sunday, May 24), is nonetheless making 2020 a special year for friends and admirers by coming out with an album titled, Rough and Rowdy Ways. It is scheduled for release on June 19. Three songs in what is Dylan's first album of originals since his 2012 album Tempest, are already out.
I've been walking forty miles of bad road
If the bible is right, the world will explode
There's not much worth celebrating these days. Yet if there's anyone we could fall back on for some solace or quiet introspection it is Dylan. After all he has always been the one to ask the right questions. As for the answers, come on, we know about the wind don't we?
Or do we?
And so, a long-time admirer of Bob Dylan, Jaimin Rajani who has chronicled Calcutta's love affair with the bard with the documentary, If Not For You, has decided to celebrate Dylan on his birthday. Welcome to his next labour of love, put together with a little help from friends, a webpage titled, bobdylan.in
In a conversation with Telegraph Online, Rajani says that the webpage has lots of stuff, including Dylan songs performed by some of Calcutta's most loved musicians and a lecture by a professor of English whose MPhil thesis is on, well, Bob Dylan. Excerpts:
Why this single-minded devotion to Bob Dylan?
I am a rather placid person who isn't easily moved. However, carefully listening to Dylan's words and enunciations for the first time in his Subterranean Homesick Blues about a decade ago, unlocked new emotions within me. Since then, I haven't stopped. There's so much that he's done in the past six decades that I learn something new about him almost every day.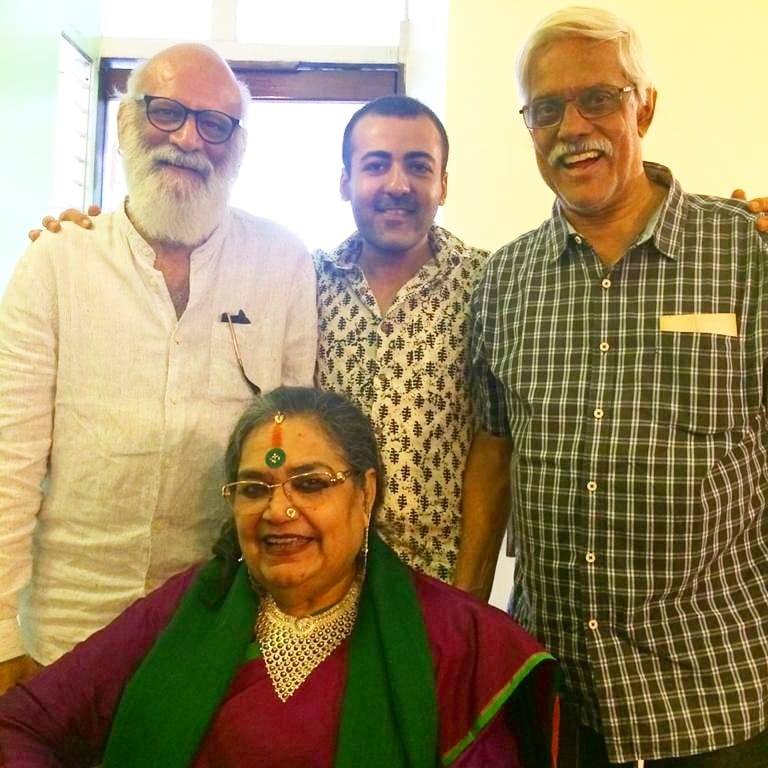 Usha Uthup, Susmit Bose, Jaimin Rajani and Nondon Bagchi at Trincas, Calcutta. Courtesy Jaimin Rajani
Surely, you must have other favourite song writers ?
Yes. I've listened to numerous songwriters by now. But there is no one whose songs speak to me as well as Dylan's. I live by his words and although he's in the entertainment business, I take him too seriously to call him an entertainer.
About the Dylan website, what made you think of it?
I joined hands with t2 last year to organise a Bob Dylan Tribute. I had a similar plan for this year too. But like everything else, this too had to be called off. With everyone going digital, I decided to do get this website made for the occasion of Dylan's 79th birthday.
What all can we expect?
There are songs being covered by musicians from Calcutta, such as Nondon Bagchi and Usha Uthup, Susmit Bose has an original too. It is his personal tribute, titled Hey Bob Dylan from his 2006 album Public Issue.
Anything else?
Oh yes. There's a video of Dr Shobana Mathews, whose MPhil was on the work of Bob Dylan, talking about his music. Shobana is a professor of English at CHRIST (Deemed to be University), Bengaluru.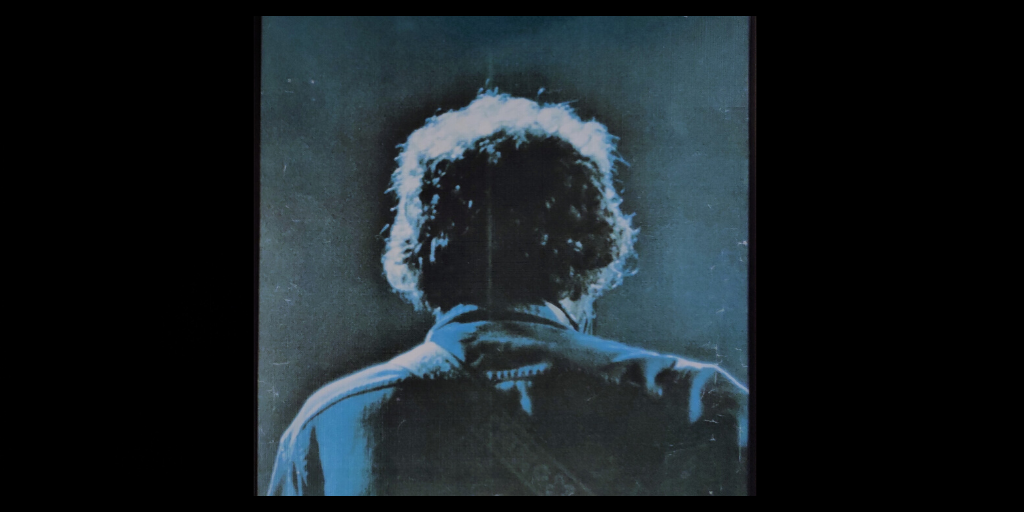 Bob Dylan. Author's personal collection
How did you manage to convince Nondon Bagchi to sing?
I decided I wanted to record his covers when I first heard him sing Man in Me while it played in my car as we were driving around earlier this year. He sings it effortlessly, in his own style, almost making it sound like an autobiographical account.
Yes, I can imagine. I heard Nondon sing Rosie at Dalhousie Institute a few years ago, while he was with his band Hip Pocket.
Yes, Nondon, whom we've all seen inconspicuously perform as a drummer over many years, is Calcutta's beloved wordsmith and a master of many trades.
You know what, I remember being introduced to Don't Think Twice, It's Alright for the first time at Someplace Else when I first saw his band, Hip Pocket play live. No Dylan tribute in Calcutta can be complete without his participation. He has sung two of his favourite Dylan classics.
Nondon Bagchi is an institution.
Absolutely. Nondon Bagchi has been doing this since the 60s when he would sing Dylan's Ballad of A Thin Man at Trincas on Park Street with his first band, Chequered Tricycle.
Is your documentary on Dylan on the website too?
Yes. If Not For You has been made available on the website. It was overwhelming when I heard from Bob Dylan's long-time manager, Jeff Rosen, appreciating my efforts and the film.
That's wonderful. Thank you for talking to TelegraphOnline.
Thank you. It's been a pleasure.