Those vivid lines
Atul Bose, like many of his contemporaries, had done several drawings of the victims of the famine of 1942-43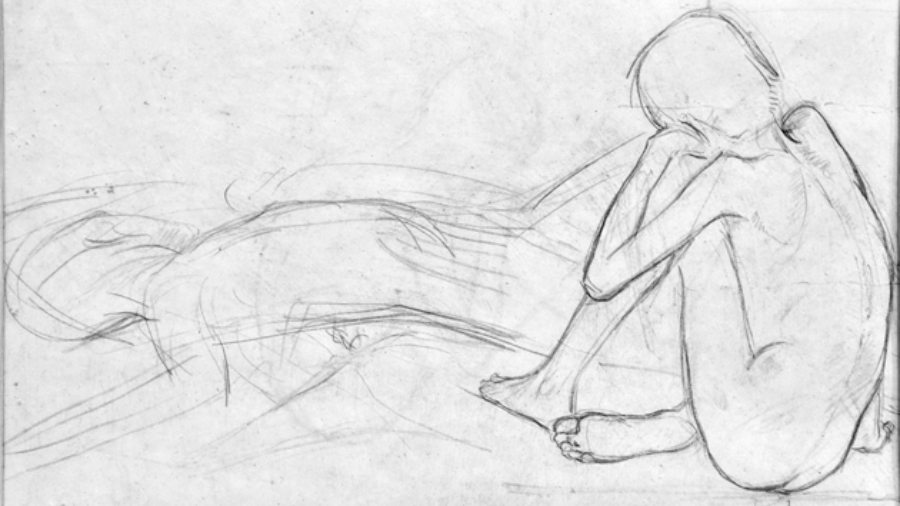 ---
Published 13.08.22, 03:24 AM
|
---
Debovasha's exhibition, Study (May 25June 12), of the pencil, charcoal and conte drawings of the renowned portraitist, Atul Bose, was a lesson in art history. According to Kamal Sarkar's invaluable Bharater Bhaskar O Chitrashilpi, Bose was born in Mymensingh in former East Bengal and was initially trained at the Jubilee Art Academy and, thereafter, at the Government Art School from where he passed out with flying colours.
Thereafter, he was sent to London's Royal Academy, where he was trained by the likes of Walter Richard Sickert. He had mastered the academic style and done portraits of leading personalities like Rabindranath Tagore, Ashutosh Mukherjee, Queen Mary and Edward VII. Save for two watercolours of the Mutiny Monument and the Safdarjung Monument (both are located in Delhi) dating back to 1916, these are mostly drawings of nude models, some executed while he was at the Royal Academy. Many of these 'studies' are moth-eaten with age, but his draughtsmanship is still awe-inspiring. He got the musculature of these unclothed men and women just right. The skill and confidence with which he drew a sleeping baby and the details of its wee fingers loosened up in relaxation, a slender, feminine arm wearing a single bangle, portraits, craggy landscapes, seasides, a fakir, groups of little boys on the banks of the Padma, labourers at work, tea stalls, a promenading couple, and women huddled together, bear testimony to the wide range of subjects Bose dealt with. Some of them were little more than lightning sketches. But even there, Bose's mastery over lines is quite obvious. A few strokes and a figure appears.
Bose, like many of his contemporaries, had done several drawings of the victims of the famine of 1942-43. Mostly those sketches which he must have done in a hurry were on display. Frail men and boys with wasted, hunched-up bodies, corpses lying prostrate, women watching their dear ones breathing their last were what Bose depicted. One drawing of a boy with his back turned to viewers has the poise of Ajanta murals (picture).