Theatrecian turns 20
The curtain was lifted on January 4, 2001, the stage has seen around 200 plays, which include original productions, and plays by Girish Karnad to Edward Albee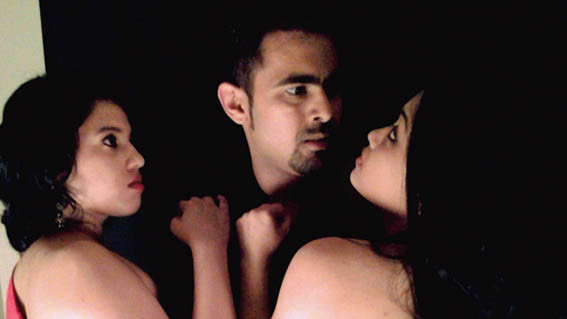 ---
---
On March 1, 2012, about a thousand people assembled at Kala Mandir in Calcutta. Alyque Padamsee and Sabira Merchant were to perform in the city after many years. The play, The Game, was being presented by Theatrecian, in association with The Telegraph. The third bell was expected to ring at 7pm.
I started addressing the audience, an audience who had paid Rs 700 to Rs 2,500 for their tickets. I apologised profusely saying The Game will not be staged, but Mr Padamsee will perform excerpts from Death Of A Salesman, Renu Roy would perform a monologue and Dhruv Mookerji's The Comedy Kitchen, which is a collection of short comic sketches, will be staged. I explained that Sabira Merchant is prescribed not to travel by flight because of an accident. I offered to return the ticket money and my friends, Kanak Gupta, Neha Poddar and Nandita Gangwal, returned around Rs 8 lakh from the ticket counter. Fortunately, the concept of booking tickets online was still nascent.
"Be sexy", is what we tell ourselves after a short silent prayer, backstage. This is how a typical Theatrecian play starts. This has been the practice since it's inception on January 4, 2001, with an original play There's Something About Nemo. We believe 'sexy is what sexy thinks'. To crumble under pressure, to press the panic button, is anything but sexy.
That evening, even when the audience could get very expressive (to express it gingerly) and personally, knowing that life will never be the same, Theatrecian presented a show, for the audience that didn't want a refund but rather, wanted a show to happen. At the risk of sounding 'theatrical', this one event has been a strict teacher. What followed was dramatic from a neutral perspective, but personally, to have to live through it, was agonising.
Debts, court cases, criminal and civil suits, threats, and choicest of gaalis resulted from this fiasco. Being faced with adversity has its own way of building organic immunity. The dramatic episodes were also teachers appointed by the institution called life. What could have crushed my spirit was a possible 'lockdown' on Theatrecian.
But 20 years since our inception, it's still 'lights on'. The curtain was lifted on January 4, 2001, the stage has seen around 200 plays, which include original works as well as those by playwrights like Girish Karnad on the one hand and Edward Albee on the other. The group has performed in all the four metros and other cities. In the UK, Theatrecian represented India in a Theatre Science project in 2006. In 2014, my solo act, The Mumbai Zoo, represented India in the South Asian Theatre Festival in Ohio, US.
The Comedy Kitchen, which is the brainchild of Dhruv Mookerji and which brought recognition to the likes of Apratim Chatterjee, now a popular face on web series and television serials, is the play that enjoyed standing ovation at places like the Tata Auditorium in Nariman Point, Mumbai, and at the Comedy Store in Lower Parel, Mumbai. In an international online exhibition of live performances curated by the Delhi-based Gallery ONKAF, Theatrecian's online productions of The Eshala (based on Eugene Ionesco's The Lesson) directed by Amoolya Narayan, and The Silent Judgement! (inspired by a Vijay Tendulkar classic, permission acquired) directed by Aaron Targain have joined the ranks with online productions from Germany and the US.
When auditorium gates were shut during the pandemic, Theatrecian was one of the first groups in the country to go live with online productions. These plays were not recorded. Actors performed from their own domestic spaces. Neha Poddar's adaptation of a Neil Simon classic which had Deborshi Barat in the cast was an online production that helped raise funds for the NGO Yeh Mera India to supply rations for many who were hit by the economic recession.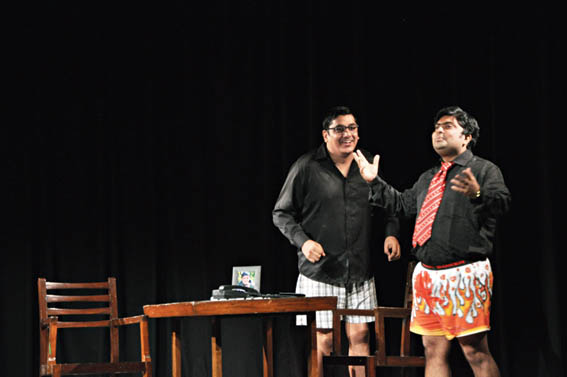 Despite the financial insecurities, the thankless role of a producer, and the lonesome battles fought in the mind with a body that obviously isn't growing younger, I don't think I'd want a different life. There's a special pride in being the founder of Theatrecian, which BBC 4 in one of its documentaries on India in 2007 described as "the most prolific youth theatre company in the country".
This has been a production house which presented plays by the likes of legends like Alyque Padamsee. Theatrecian, in collaboration with corporate houses, curated plays by Naseeruddin Shah, was responsible for national festivals in the city, staged around five Jadavpur University Department Of English productions directed by Ananda Lal, and has seen theatre actors who made their debut with Theatrecian, become household names and forces to reckon with.
Schools and academic institutions are now waking up to the fact that introducing a child to the world of theatre in his or her formative years contributes to a general proficient growth. Theatrecians over the years have have realised how to apply theatre in their respective vocations. Gemologist Suhani Pittie was one of the founding members who acted in the first two plays; Dhruv Mookerji, a regular face on television commercials, was first seen on screen in Mira Nair's The Namesake, continues to find time engineering short comic capsules which only he can doctor. He is a creative director with a leading advertising agency.
Shreyashi Mukherjee and Prithviraj Choudhury are working in creative departments of content creation with established production companies. Deborshi Barat is nothing short of a poster boy when it comes to theatre in English in Calcutta. His performance as Jerry in The Zoo Story and Jimmy Porter in Look Back In Anger will be remembered fondly. He teaches legal studies in Jindal University.
Abhishek Chakraborty, Arush Sengupta and Amoolya Narayan are legal practitioners who prioritise theatre rehearsals. Prerona Sanyal dabbles as an educator and public relations consultant. Anuradha Datta works in the recruiting cell of Metro Railway, and Sanjukta Deb in managerial capacity with an elder care company. They try to ensure that weekends are reserved for theatre outings. Apratim Chatterjee, a classic example of an underdog, brought in a different flavour as an actor and is now a regular face on television.
Kanak Gupta, a Theatrecian founder, is the director of M.R. Jaipuria schools. Zahid Hossain is creating a niche for himself as an Urdu instructor even as he continues with his acting assignments.Gunjan Baijal is a leading oncologist in Goa's renowned cancer hospital. Rajarshi is seen in an administrative post with Google. Aditya Vikram Sengupta is a film-maker of repute. Shadab Kamal was seen as the lead actor in B.A. Pass and Tathagata Sinha has recently been signed by Sujoy Ghosh to direct a Hindi feature. Ronjini Chakraborty, Sonalli Sehgal, Tanushree Das, Laura Mishra, Tushar Jain, Gaurav Arora, Samvedna and Akanksha Kanjilal are some of the Theatrecian actors who are now cementing careers in Bollywood and the list doesn't end here.
In 2014, the CBSE board introduced Theatre Studies as a 100 mark paper. Mahadevi Birla World Academy was the first school in Calcutta which offered the subject. Within four years the same board used the subject as a sacrificial chicken. During these four years, I got a chance to interact with 'the future'. I was appointed Theatre Studies facilitator and some of the students continue as theatre professionals and are already enrolled in film teaching institutions.
Anushka Dasgupta, Ishani Priyadarshini and Sneha Malakar are experimenting with plays which can be recognised as classics and creating their own scripts as well. In their style and depiction of women, one can witness a sense of strength and freedom, sometimes even dominance, which also reflect the times we live in. These are times when even live performances demand the intrusion of technology. The likes of Aaron Targain and Rwikjit Roy, SRFTI graduates who are also Theatrecian actors, are educating others on the importance of merging technology with live performance.
Looking back, reflecting on what I gained and how much there was to lose over the 20 years, I can conclude the rewards, even if not materialistic, compared to the odds, win by a landslide margin. It hasn't been easy but it's a purpose of my existence. I have mentioned this in a TedX talk earlier about the need to find an anchor in a purpose, a reason to exist. Theatrecian is that purpose. I think I was able to combat a difficult medical situation in 2019 when I was undergoing chemotherapy because even then my focus was on my purpose. Theatrecian is my purpose of existence. Do you know yours?
The author is founder, Theatrecian, and faculty, film studies, Pathways World School