The stage production of Devika Rani was gorgeous to watch but a tad too long
One could power through the first half of the play because of the rapid shifts in storyline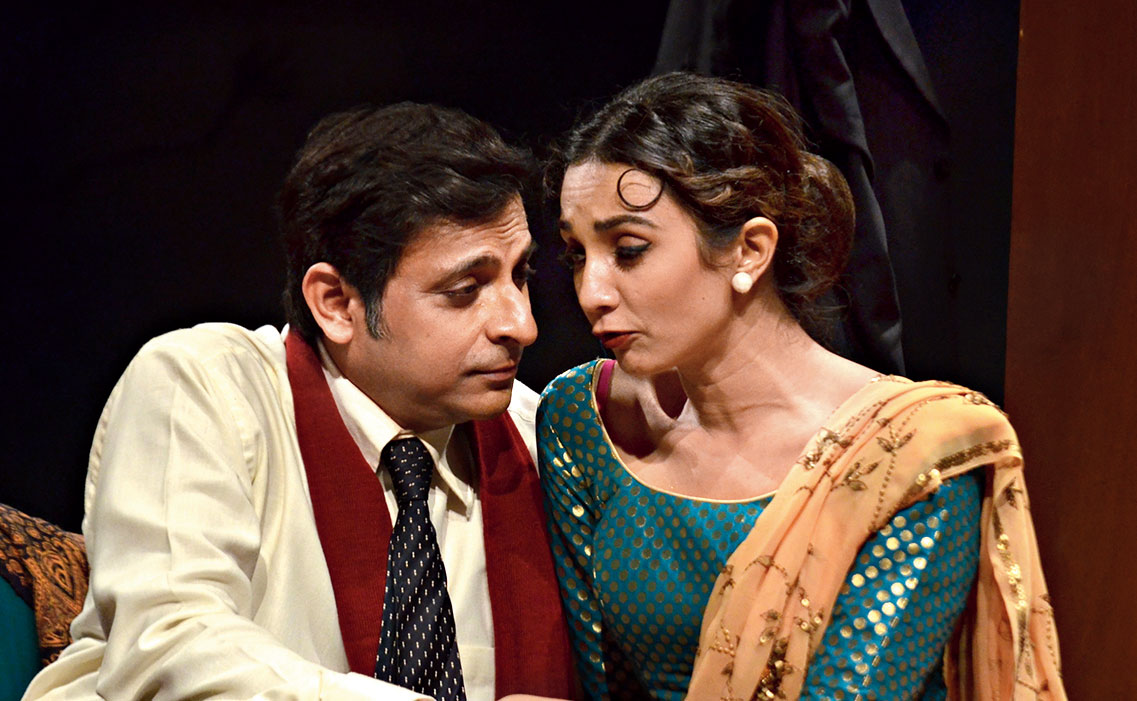 ---
|
Calcutta
|
Published 09.10.19, 03:48 PM
---
Devika Rani, popularly known as the 'first lady of Indian cinema', found representation on stage through Lillete Dubey's production Devika Rani: Goddess of the Silver Screen in association with t2, at GD Birla Sabhaghar last month. Two back-to-back shows set against a stellar backdrop designed by Salim Akhtar, had Lillete's daughter Ira Dubey attempt to bring to life this magnanimous character, and it was no mean feat to achieve.
Said to possess multiple talents which ranged from acting, dancing to singing, Devika Rani's temperamental life spanning across London, Berlin, Mumbai and Calcutta, was difficult to recreate on stage. What made the Calcutta edition of the production even more special was the Calcutta connect of the protagonist who was the grand-niece of Rabindranath Tagore. Choosing the period of the 30s and 40s when Devika Rani met her husband — debonair director Himanshu Rai, portrayed flawlessly by Joy Sengupta — Lillete tells the story of the power couple eventually founding their own production house in Mumbai — Bombay Talkies. The convoluted dynamics between the husband and wife who were many years apart, is perhaps the only aspect of the play that clearly shone through in the production. Ira's performance as she flitted from English to Bengali to Hindi language spoken with a twang in old Bollywood movies, was well executed although some scenes did feel over the top, akin to theatre of the same era. Her petite frame felt too sprightly in places, straying away from the rebellious and strong Devika Rani.
One could power through the first half of the play because of the rapid shifts in storyline. However, the second half seemingly lacked pace, dragging extensively in portions, trying to elicit a laugh and failing. The play also starred Mark Bennington, Rishi Khurana, Kashyap Shangari, Pranav Sachdev, Nandita Dubey and Aakanksha Kadre.