The portrait of a reformist
A wide range of rare documents, old maps, charts, photographs and other images related to Rammohan Roy's life were on display at an exhibition at Gallery Charubasona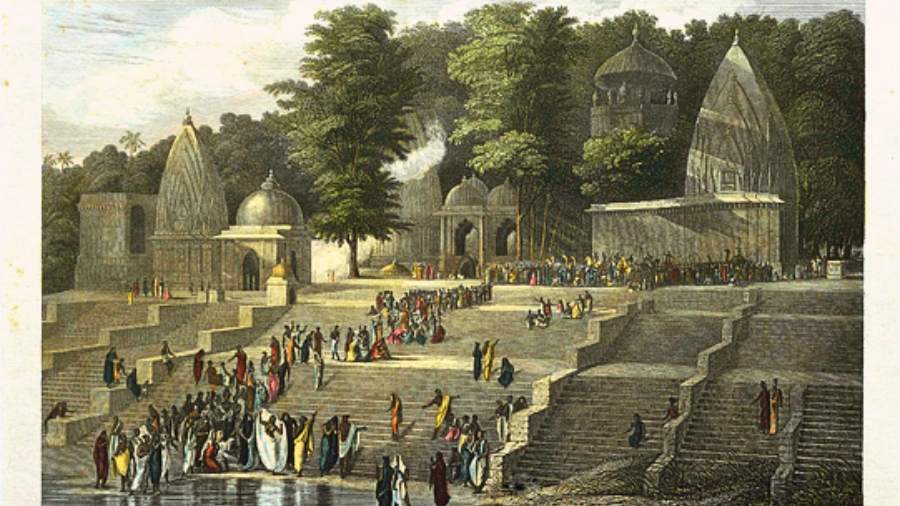 ---
Published 27.08.22, 03:53 AM
|
---
Raja Rammohan Roy's sestercentennial birth anniversary was celebrated in an eponymous exhibition (May 22June 15) curated by Jyotirmoy Bhattacharya and held at Gallery Charubasona. A wide range of rare documents, old maps, charts, photographs and other images related to the great social reformer's life were on display. The focus was on Roy's life and work, and on the abolition of the inhuman custom of sati, for which he is still remembered. The documents were mostly from the curator's personal collection.
There were some portraits of Roy, including lithographs, woodcuts and oil paintings; the latter were by Arpan Das. The most interesting document, though, was a letter he had written, possibly to his old friend from Calcutta, Gordon. It was like a minuscule autobiography and a declaration of faith: here he declared why, at the young age of 16, he had renounced idol worship and the rites and rituals associated with his religion. He had learnt Persian, Arabic and Sanskrit. He could not get along with his relatives and had hence left his home to travel around the country. Like many people of his time, he thought that British rule was beneficial for Bharatbarsha. He used the printing press to campaign against superstition and idol worship. In November 1830, he sailed to England as an emissary of Akbar II, where an appeal against the abolition of sati would be heard at the Privy Council. The biographical note recorded the establishment of the Unitarian Society in 1821 and the foundation of the Adi Brahmo Samaj at his residence in 1830. He died in Bristol in 1833. The leading personalities of his time, such as Vidyasagar, Keshub Chunder Sen and Akshaykumar Dutta, showered praise on him.
The section on sati contained several fine illustrations of the barbaric rite as conceived by Captain Grindlay and engraved by J. Redaway (picture), Fredric Shoberl, James S. Virtue, Guilio Ferrario, B. Solwyn as well as an engraving by Walker after S. Wale. Interestingly, the highest number of satis were committed in Calcutta.