Saahil Bhargava's Kohima explores what happens to a soldier on the battlefield
The video to the song was nominated for the recently-concluded LA Shorts International Film Festival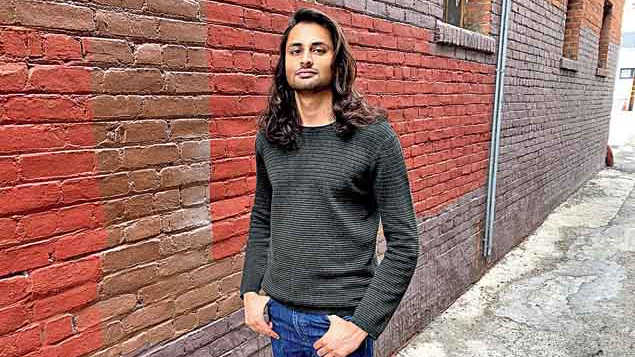 Saahil Bhargava brings an anime vibe while writing music.
Sourced by The Telegraph
---
Published 22.07.21, 12:28 AM
|
---
Each artiste has a story to tell through music. For Saahil Bhargava's latest release, Kohima, the story came to him while he was researching the history of battles for a project. The Battle of Kohima was a tedious one and the 26-year-old's perspective is that of a soldier in that battle; a soldier who simply wanted to return home. The video to the song was nominated for the recently-concluded LA Shorts International Film Festival. Kohima sounds like a mix of rock and anime/arcade vibes. Here's a chat with the artiste who's currently based in New York.
When did the Kohima project begin and how long did it take?
I was working on a project that had me researching a lot of different battles in history and Kohima caught my eye because the battle is not much talked about but it's a pivotal battle in World War II, both for India and for the entire makeup of the war. So I started researching it and that's how the process started. I wanted to write a song about Kohima but I wanted to write a song that focuses on a single soldier rather than the whole war. That's why the lyrics are from the perspective of an individual soldier, focusing on his emotions. The panic, the despair, the desperation that he is going through. And he's trying to find a way to get out of this battle and go back home.
But there is also an objective to the song, right?
I guess to a certain degree there was the bit about spreading the word about Kohima and I hope they do research because there is so much more. I also wanted to talk about the theme of what it's like to be a soldier in a war and also a soldier who isn't controlling the strings and making tactical decisions. Here's a soldier who is there because he has been asked to be there. I wanted to explore the theme about what it's like to be a soldier who realises during a battle that he doesn't want to die and wants to go back home. What happens to a person on a battlefield? The song is kind of anti-war but I also like to think of it as a pro-human song.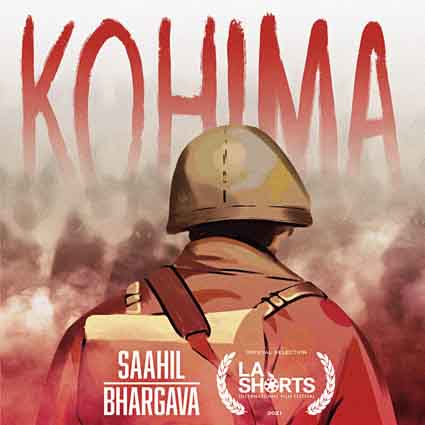 How do you describe the song sonically?
It definitely is a rock song that kind of reminds you of the opening of anime theme songs. It's very fast and aggressive but it's got a lot of emotion too. And from a vocal standpoint, I had to try really hard to get the vocal aggression into the song. It very much has those rock elements that you find in songs like The Trooper (by Iron Maiden). I didn't want to go too much into solo guitars and stuff; I just wanted that tense atmosphere, exploding with emotion.
You are into anime, right?
Of course, I work as an animation writer; it's my other job. I work for Rainshine (Entertainment), which is based in India. I am the head of teen and adult animation here in North America. I am working on animation all the time which is why some of the videos I have done since Mama (previous release) have been animated. It's a very interesting medium as any anime fan would tell you… it allows you to do a lot of stuff, especially for a big World War II kind of battle.
What's been the reaction so far?
It has been amazing. We did not expect the level of appreciation we got. We always thought it was a great project and we were excited about getting it out. People in the gaming community took to the song maybe because of the anime vibes or if someone who has played Call of Duty would be familiar with it. And, of course, with the nomination to LA Shorts… it had an impact I didn't expect it to have.
What's next?
An EP. It will be out soon and it also features an anime-type song. After that I plan to keep writing story-driven songs. I am also working towards a story-driven album.