Lighting up the road ahead
Two recent concerts bore testimony to the curious success of the online classical music experiment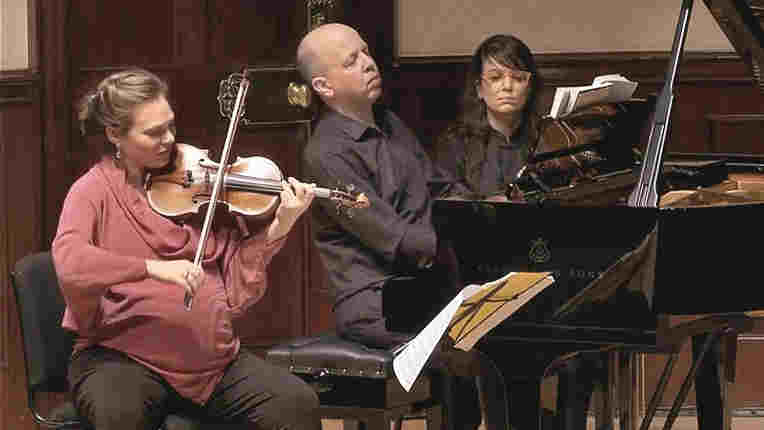 ---
---
As it attempts to forge a new place for itself in global cultural understanding, Western classical music is experiencing an unprecedented moment. With concert halls shut down owing to the coronavirus, classical music is fighting to find more ways to reach its audience. Soloists, chamber groups and even orchestras are either performing from their homes or, increasingly, in empty concert halls, with the performances streamed live.
In all of this, what has emerged is an unexpected compatibility between classical music and digital media. The two together offer listeners a sample of what seems impossible at present: a smooth overlap of the past and the present, an experience of certainty, a trusted structure — such as that of a sonata — to follow, and a sense of a direction in these unsettling times. This could account for both musicians and their audiences migrating online: artists are delving deep into the past — Beethoven, Brahms, Shostakovich — not only to pass the days and keep themselves afloat, but also to shine a light on the road ahead.
Two recent concerts bore testimony to the curious success of the online classical music experiment. They were part of the series of concerts that are being streamed online from London's Wigmore Hall, one of the world's most highly-regarded chamber music venues which used to host around 400 events a year before the pandemic. The first concert featured the violinist and founder of the Albion string quartet, Tamsin Waley-Cohen, and the composer and pianist, Huw Watkins (picture, left). They began with Beethoven's Violin Sonata No. 8 in G Major, Op. 30, No. 3. The last of the trio of sonatas is nothing like the C minor storm that defines its predecessor; it revels, instead, in sunny humour and vigour. The performance was infused with both playfulness and ferocious intensity. The first movement was a frolicking dialogue between violin and piano in 6/8 time, peppered with Haydnesque surprises; in the closing bars of the second movement, the melody line meandered into a peaceful, impromptu duet between the instruments; the allegro vivace was a sprightly country dance, complete with unexpected keys.
The musicians' alchemical connection for the last of Beethoven's ten violin sonatas — Violin Sonata No. 10 in G, Op. 96 — was no different. Particularly delightful was their performance of the first movement; the four simple notes of the sonata's opening phrase were neatly passed from violin to piano and back; rarely did one instrument put forth a new idea without the other responding within a few bars. Waley-Cohen and Watkins ensured they highlighted the movement's most engaging and original facet: the wandering arpeggios. They made no attempt to sandpaper the rough edges of Leo Janácek's only violin sonata; instead they foregrounded, with uninhibited passion, the bewitching beauty of the ballada. Their pièce de résistance, however, was Oliver Knussen's Reflection for Violin and Piano — a captivating, eight-minute-long work, with melody reflected in its inversion, that was, incidentally, written by the composer for Waley-Cohen and Watkins.
Ryan Wigglesworth (piano) and Lawrence Power (viola) at Wigmore Hall were no less compelling — their programme began with John Dowland, continued with Benjamin Britten's Lachrymae, Reflections on a Song of Dowland, for Viola and Piano, Op. 48, and ended with Brahms's Sonata in F minor, Op. 120, No. 1. Brahms had written this sonata for the clarinet, then transcribed it for the viola. The most memorable performance, however, was the encore: a piece by Shostakovich for the viola and piano, titled Impromptu, that remained undiscovered by the world for 85 years till 2017. With its elegiac beginnings and gradual transformation into a vivacious dance, it was an apt encore.