Opera houses find more ways to meet fans everywhere
Companies see digital distribution as crucial to positioning themselves internationally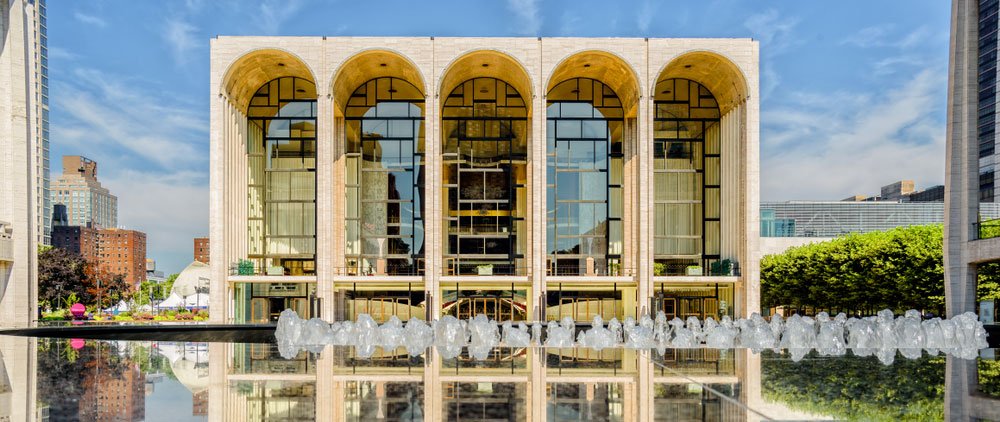 ---
|
Berlin
|
Published 28.04.19, 10:39 AM
---
Since the Metropolitan Opera began broadcasting live to movie theatres, in 2006, companies from the Bolshoi to the Komische Oper Berlin have seen digital distribution as crucial to positioning themselves internationally. Only a handful of players have the standing and resources to create for cinema, and many organisations in Europe turn to free web streaming, but never before have opera houses had such freedom to produce their own content.
The Met broadcasts to cinemas in 70 countries. The Royal Opera House in London relays to cinemas in 51 countries, while the Paris Opera is present in movie theatres in 18 countries. The Staatsoper Unter den Linden in Berlin recently transmitted a production of Verdi's Macbeth to French cinemas and plans a live broadcast of one production next season (in 2018, the house also began streaming on its own website and in collaboration with broadcasting partners).
Institutions from the Glyndebourne Festival to the Salzburg Festival have partnerships with the online platform medici.tv, which in 2018 celebrated its 10th anniversary and has about 280,000 registered users. Stingray Classica officially starts within the network of Amazon Prime Video in June, featuring such organizations as the Teatro Real in Madrid and the Royal Opera House, while Opera Vision offers free streams from more than 20 houses across Europe.
The flood of offerings is a result of reduced coverage on public television, an unstable recording industry and the low cost of producing for the web. While a cinema broadcast involves video methods that are more sophisticated than even those of television, a typical stream can be executed with about a third of production costs.
"Streaming is really about access and visibility," said Peter Maniura, project director, classical archive and orchestras digital strategy, at BBC Music. "The vast majority of organisations" have not tried to monetise their product, he said, "for the simple reason that there are very few with sufficient scale and impact to actually be able to make money".
He distinguished between a "tradition which the Met started for high-quality cinema experience" and the "public service space" — which was traditionally in television and has now in part migrated to the Internet — where viewers expect to have free content. "The major players have been in a position for a number of years," said Maniura, citing as examples the Met, the Royal Opera or La Scala in Milan. "It's hard for a mid-scale house to match that."
La Scala in October produced Mozart's La Finta Giardiniera in 8K (the highest ultra high-definition resolution) together with Japanese broadcaster NHK. The house's long-standing partnership with Italy's RAI television and radio has branched out into three annual productions for cinema and limited-time streaming.
With the Met's Live in HD series, general manager Peter Gelb built upon the audience for Saturday matinee radio broadcasts that began in the 1930s and continue to draw an international following. One cinema transmission attracts an average total audience of 240,000 to 250,000 people, while ticket sales average 2.5 million annually, Gelb said.
"This is the one commercially successful part of our overall operation," Gelb said. The series brings in net revenue of $17 million to $18 million, which he said was "not a cure-all but helps in addition to box office revenue and fundraising".
All 10 productions per season are also broadcast nationally on PBS, but the live format is reserved for cinema. The web-based service Met Opera on Demand, which has more than 15,000 subscribers, makes content available after three to six months and includes radio broadcasts.
When in-house attendance began declining in 2013, there were concerns that the low cost and comfort of watching new productions at a local movie theatre were infringing on ticket sales. But Gelb said that a survey three years ago exploring the correlation between cinema attendance and in-house attendance found "that the HD transmissions had no negative effect on box office attendance".
"If anything," he said, "the transmissions help gain some traction for opera."
He admitted, however, that affordable rush tickets and student ticketing programs had been more successful drivers of new audience members. He also emphasised the use of electronic content for educational purposes: More than 140 US universities and international institutions, including the Sorbonne in Paris, subscribe to the service Met Opera on Demand: Student Access, while a programme for children in more than 30 US school districts combines classroom education with visits to the HD broadcasts.
The Staatsoper Unter den Linden's general director, Matthias Schulz, also sees the distribution of digital content as crucial to ensuring opera's relevance in society at large and acknowledged Gelb's pioneering role. But he will not broadcast live to movie theatres in the Berlin area so that local residents will attend in person. "One should rather make sure that opera becomes truly widespread," he said, adding that it is "totally wrong" to expect that they will make a lot of money from broadcasts in the coming years.