Push your musical abilities with online classes from these city-based artistes
Many of them have been going live, releasing new content, and getting creative with videos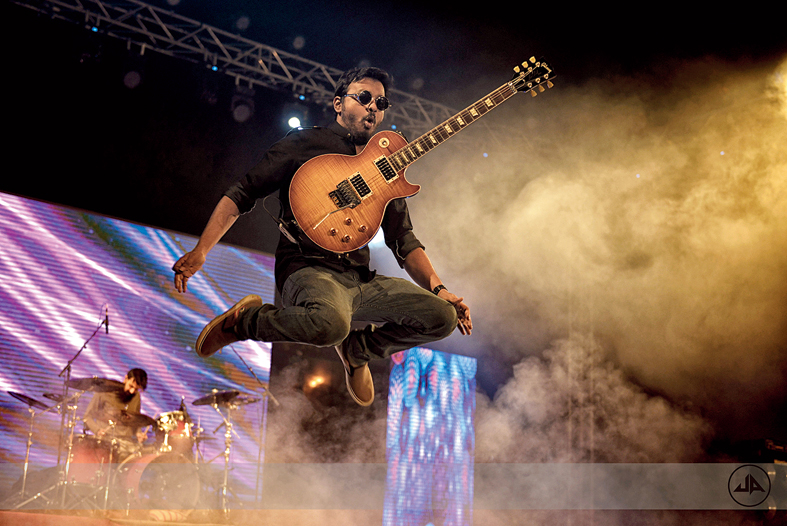 ---
---
The quarantine period sure has kept all musicians indoors, but not their music. Many of them have been going live, releasing new content and even getting creative with videos. Some are also giving online classes to those who aspire to come out as musicians during and post the lockdown. The Telegraph got in touch with the teachers.
Adil Rashid
Years active: 17
Genre: Guitar and production; modern rock and electronic music
Know the artiste: Adil is currently a professional musician and producer with Underground Authority, Paloma and Adil, Euphoria and many other projects. He is also a guitarist associated with the international brands of Gibson Guitar, USA, and Rotosound Strings, UK.
The lessons: Adil will be doing a series of videos on how to achieve guitar tones on various gear and how to apply those to production. He will touch up on topics like how to compose songs, audio engineering, and tips and tricks to mixing. He will also be breaking down songs from his albums and explain how he composed and mixed them.
When: May 26 onwards
Where: YouTube and Instagram
Fee: None
Connect on: @adil_ rashid_ official (Instagram)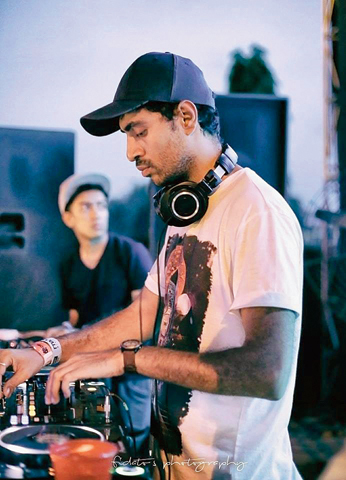 Vinay Daswani aka Bubbleguns
Years active: 11
Genre: Psy-trance on Steinberg Cubase
Know the artiste: Bubbleguns has taken his music abroad by playing in festivals like Freqs of Nature (Germany) and is a mainstay at Masters of Puppets festival in Czech Republic, since 2016. Over the past few years he's also toured across Japan and Australia, apart from widely touring across India, and has been releasing music on prestigious labels such as DSP, Japan, and Pralayah, India.
The lessons: Psy-trance production will cover basic music theory, audio production and sound design fundamentals, arrangement techniques, synthesis, sampling and mixing.
When: Mid-June onwards
Where: Zoom
Fee: On request
Connect on: @vinay_bubbleguns (Instagram)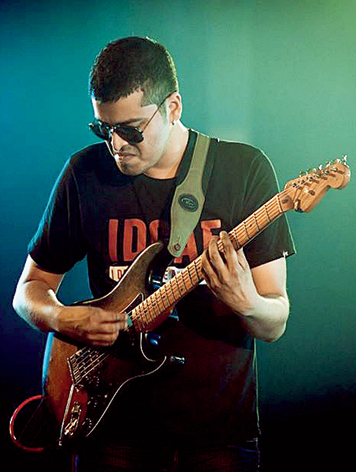 Bodhisattwa Ghosh
Years active: 18 professionally (2002-present), started playing in 1999
Genre: Jazz, rock, jazz fusion, rock fusion and blues
Know the artiste: Bodhisattwa is a musician who is constantly looking to stretch the boundaries of music. An endorsee of Fender Guitars, USA, and Ernie Ball Guitar Strings, USA, he has worked as a guitar player/composer since 2002 and played in major venues/festivals across the globe in more than 20 countries and collaborated with reputed musicians from around the world and has worked as a guitar player, composer and producer in over 17 albums. Some of the projects he is involved with are The Bodhisattwa Trio, Lakkhichhara and Bodhi.
The lessons: Bodhi has two formats. One is for regular students, which is ongoing and recurring, and the other is a 10-classes comprehensive modular course called A Class Apart, which is customised according to the applicant. All online classes are one-on-one.
When: One session a week per student, according to the student's convenience
Where: Zoom and Skype
Fee: Rs 400 per class for regular classes, and a one-time fee of Rs 7,000 for the modular course
Connect on: @bodhi.guitar (Instagram)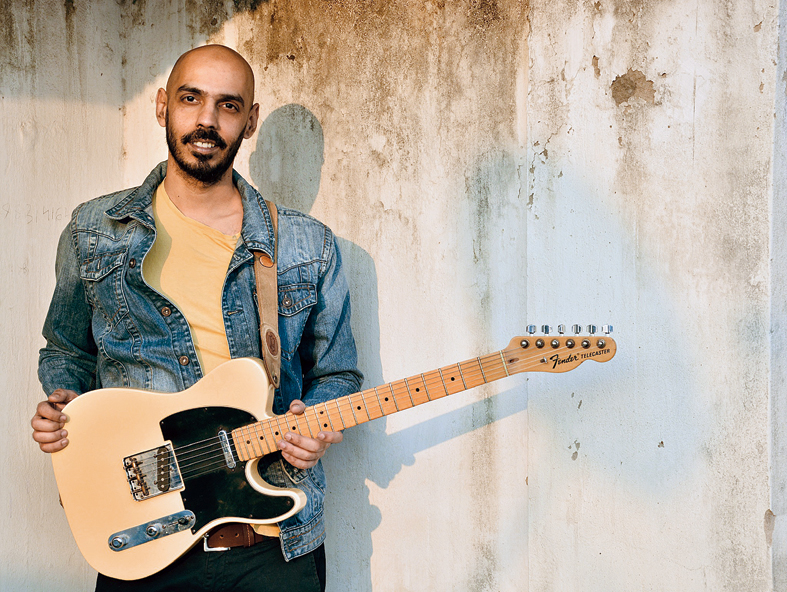 Rohan Ganguli
Years active: 20
Genre: Blues, jazz, rock, pop, fusion and more on a guitar
Know the artiste: Rohan has three full-length albums to his name, which includes a solo album called King of Summer, along with three EPs. As a Fender and Ernie Ball artiste, he has travelled with his music within India and abroad, has done studio sessions for several artistes and is currently playing with his blues band, Big Family. He's also composed for several ad jingles.
The lessons: Flexible guitar lessons.
When: Every morning, 11am onwards
Where: Skype and Facebook Messenger
Fee: On request
Connect on: @rohanganguli (Instagram)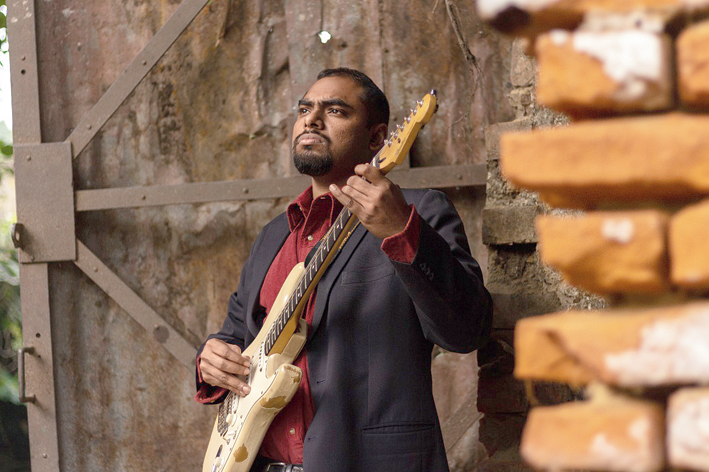 Arinjoy Sarkar
Years active: 15
Genre: Blues, rock 'n' roll and jazz concepts
Know the artiste: Being a blues guitar player and singer, he is the frontman of his band Arinjoy Trio, which won the band hunt at the Mahindra Blues festival in 2018 and also played as a main stage artiste in 2019. He had the honour to share the stage with the likes of Charlie Musselwhite, Beth Hart and Sugaray Rayford. Arinjoy is also a part of the Amyt Datta quartet.
The lessons: Theory, improvisation, playing styles of music such as blues, classic rock and pop music along with basic concepts of jazz harmony.
When: All days of the week except Monday and Friday
Where: Facebook Messenger, Skype and Google Duo
Fee: Rs 1,000 a month
Connect on: @arinjoysarkar (Instagram)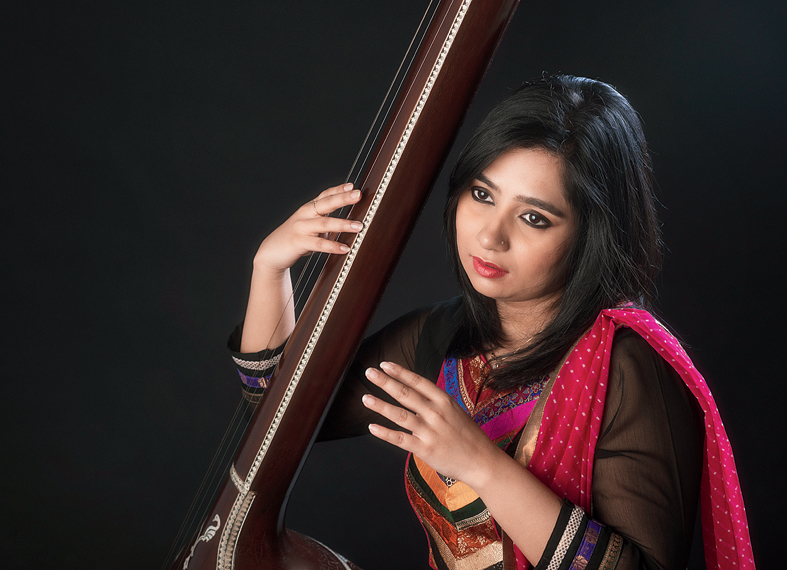 Angira Kotal
Years active: 15
Genre: Hindustani classical
Know the artiste: Angira has trained under Pandit Shyamal and Vid. Mandira Lahiri, Pandit Biresh Roy and Ustad Jainul Abedin. She is currently training under vocalist Pandit Omkar Dadarkar. She has won the title of Yuva Sangeet Ratna, Young Musician of the Year Award organised by Milapfest, UK, and recently won the Pratima Chandra Memorial Award in khayal and thumri.
The lessons: Angira is offering Hindustani classical vocal lessons for beginners and intermediates and also a course on voice grooming and application in popular music (like Bollywood, ghazal and others) that is based on Hindustani classical.
When: Flexible, according to the student's request
Where: Skype, Google Duo and Whatsapp Video call
Connect on: @angiraaaa_ (Instagram)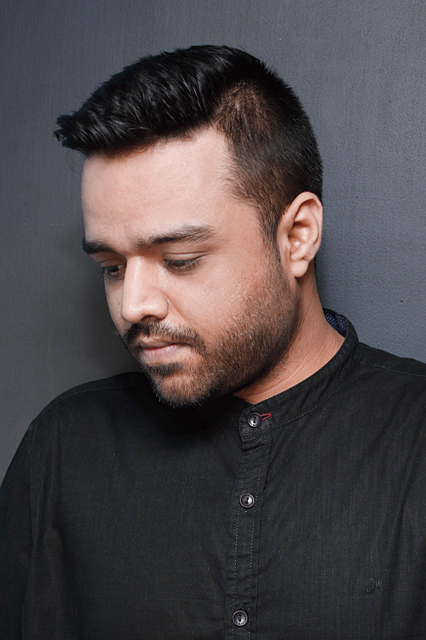 Faraz Ehsan aka 8-Bit Culprit
Years active: 16
Genre: Melodic techno, techno, Leftfield/Breaks techno
Know the artiste: He first tried his hand at DJ-ing in 2004 and used two pieces of equipment — A Pioneer CDJ 500 and a Denon 2500F! In 2011 his moniker 8-Bit Culprit came into being to push his love for electronic dance music. It's been a little over nine years that he's been producing and performing as 8-Bit Culprit and has had the privilege of working with renowned names from the industry.
The lessons: Faraz's school, Gravit8 Studios, is venturing into the online space with two crash courses in Electronic Music Production with Ableton Live, beginner and advanced. The beginner course is designed for students to get savvy with the software and the process of writing and editing music. Students may or may not have any prior experience with producing music. The advanced course is an in-depth module for people who want to dive deeper into sound design.
When: The beginner course is for one month and the advanced course is for two months. Classes take place thrice a week where each class is for two hours
Where: Skype
Connect on: gravit8ing@gmail.com