Obeetee's new edition witnesses Modernism meeting legacy
The limited edition spring-summer '21 collection draws from a variety of inspirations such as Indonesian dyeing techniques, nature, Moorish design and sun-steeped landscapes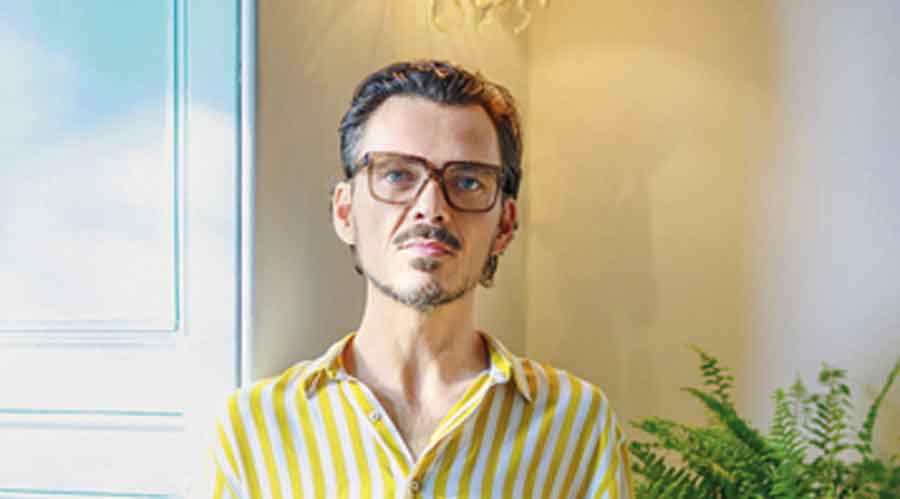 ---
---
With every new collection, heritage rug-maker Obeetee adds another feather to its cap and the latest collaboration with celebrated British designer Matthew Williamson is no exception. For the launch of its limited edition spring-summer '21 collection, Obeetee X MW collaboration draws from a variety of inspirations such as Indonesian dyeing techniques, nature, Moorish design and sun-steeped landscapes as Williamson has dug out some of his most famous prints from the archives. The result is a limited edition masterpiece that comprises both intricate hand-knotted rugs and soft tactile hand-tufted constructions. Inspirations range from the vibrancy of San Francisco and the fronds of the palm trees to ikat prints, the slinky gait of the leopard and the iridescence of peacock feathers. Williamson and Angelique Dhama, spokesperson and chief marketing officer, Obeetee, decode the collection for us. Excerpts:
Matthew Williamson
What is key in this collaboration between your design aesthetics and that of Obeetee's rug legacy?
One of the key considerations for my collection of rugs was an element of craftsmanship. I am an admirer of craft in all its forms that celebrates the natural material used in the process. From mesmerising woodwork to the brutal beauty of ironmongery, these quintessentially human skills can have a hugely uplifting presence in the home. Working with handwoven rugs, for this reason, is a dream come true for me, especially with Obeetee as a world leader in the creation of exquisitely handcrafted rugs. Obeetee's respect for provenance, authenticity and unrivalled skill was a huge draw and resonates with my passion for unique and well-made homeware.

How did you incorporate your signature elements in this collaboration?
Colour and pattern can be such vital elements in both our lives and our homes. They can speak to us at aesthetic and emotional levels, elevating our homes, infiltrating through the walls, the furnishings, and of course, the floor. One of the best places to start when bringing colour and pattern into the home is with a floor covering, setting the tone and anchoring the rest of the space. Colour in all its depth and vibrancy and pattern in all its meaning inspire me endlessly.
I wanted to look back at my career and visit all the key designs and prints I'd done over the years — designs which combined have helped to identify my design DNA. I started with picking out some of my favourite and most popular prints from my 20-year archive such as the peacock frond print from the 1990s and began to imagine how these prints could be reworked, updated and reconfigured into designs suitable for floor coverings. Rainbows, florals, animal prints, peacock feathers and landscapes are motifs that I love and have all made their way into this collection.

From ikat to San Francisco, the leopard to palms and even the Moroccan sky — the inspiration seems varied. What was your mood board for this collection?
As with all my designs, I start from a place of wanting to achieve a really positive and uplifting effect within the design with the end goal of bringing a bit of joy to the viewer or owner. Rugs should last a lifetime, they shouldn't be trend-driven and so I wanted to capture a timeless quality with each design. Designs that you wouldn't tire of quickly but ones which would become familiar and part of the family. Designs to make you feel comfortable and content and to bring a bit of joy to a space.

Tell us a little about your behind-the-scenes experience of creating this collection.
It was a dream project working with Obeetee. For me it's always such a pleasure to work with skilled craftsmen who really know their trade and are passionate about it. You can't make these rugs quickly, they are labour intensive and all made by hand. You can sense the time, care and precision woven into every strand of the hand-dyed yarns. It takes a good while to make a rug so being patient is key but if you've worked together well as a team, pulling on all your respective strengths, the results can be spectacular and very rewarding.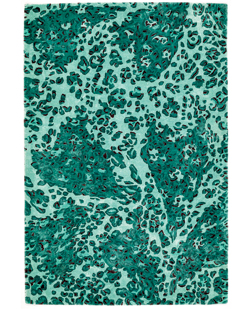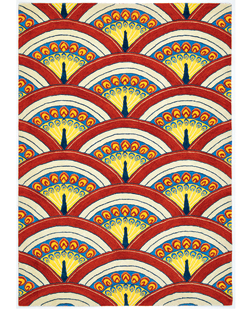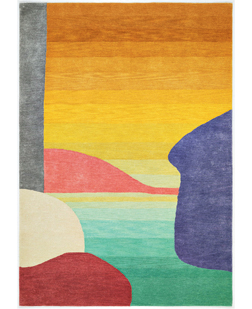 Angelique Dhama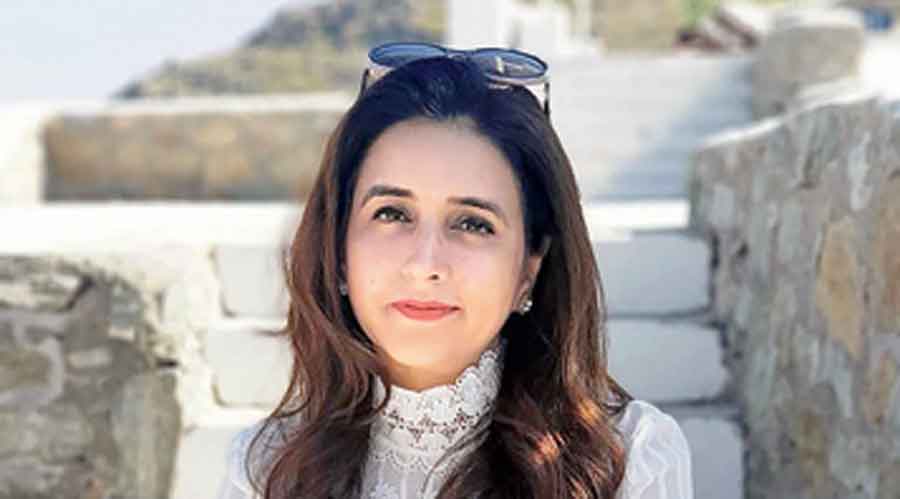 What was Obeetee's inspiration that led to this collaboration with Matthew Williamson?
As a company, we have admired Matthew's vision throughout his career in fashion and then with his smooth transition into interior design. Matthew has a creativity that is rarely seen, effortlessly creating designs in a kaleidoscope of colours that spark joy. He is also a passionate advocate for sustainable handmade goods, so when the opportunity arose, we were delighted to embark on this exciting venture where both companies share similar ideals.
Obeetee rugs are made by our expert artisan weavers, with traditional skills used to make good quality carpets. We have a highly talented design team who extensively travel to ensure we offer innovative, on-trend rugs for our customers. Nothing but the best will do. The collaboration with Matthew Williamson endorses our expertise and knowledge in creating the best rugs in the world with one of the best interior designers.

What are your thoughts on the finished collection and the process of making it?
The collection consists of eclectic patterns and several colours in each design, which made the dyeing and weaving quite painstaking as there were several trial rounds. Matthew was involved deeply at each step of the design and production. His meticulous and high-level involvement made it easier to arrive at the final product. The collection is a kaleidoscope of colours that sparks joy and can comfortably lend itself an adoring reputation in Indian homes. We are very excited to bring this contemporary offering to our clients.