In 2016, Canon tied up with producer and rapper Swizz Beatz to launch a campaign promoting their EOS Rebel SLR camera. Taking ahead their proposition of "Image is everything", the brand wanted to create an inclusive space for artists, thereby proclaiming that art is for everyone. They invited artists on Instagram and then staged a rebel campaign in New York where artworks were projected on the exterior walls of Brooklyn Museum and the Bronx Museum of the Arts. Why should art be limited to the consultation of a fortunate few? Thus was born a bridge made of inclusivity, technology, and unparalleled efforts to showcase, cultivate and nurture art pieces from all kinds of sources. The Museum of Art and Photography (MAP) in Bangalore is a similar testament to art in India right now.
One of South India's largest private art museums, MAP houses over 18,000 art pieces by some of the biggest names in history, most of which are from the personal collections of entrepreneur and chief patron of MAP, Abhishek Poddar. Accessibility is the keyword for this museum that aims to pay special attention to people with disabilities. MAP aims to be inclusive in all spheres — in the showcasing and interpretation of the past and the vibrant colours of the new through technology; in the curation of art forms which include Pre-Modern Art, Textiles, Craft & Design, Folk & Tribal Art, Popular Culture, Photography and Modern & Contemporary Art.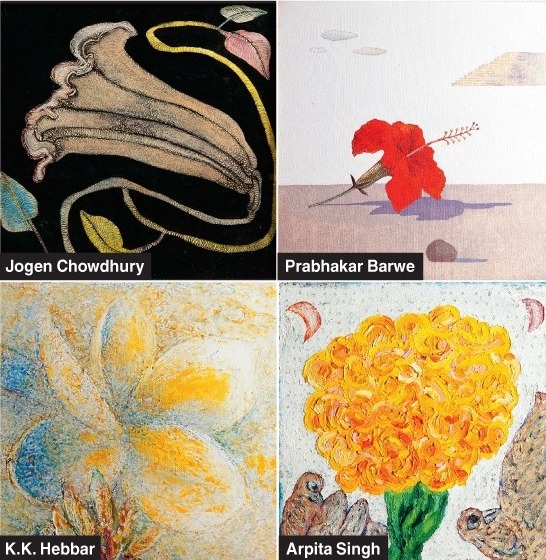 Sourced by the Telegraph
Conceptualised in 2011, the board members of MAP include names like communication, image consultant and co-founder of Perfect Relations, Dilip Cherian; writer and curator Nathaniel Gaskell; businessman Vivek Gupta; chairperson and managing director of Biocon Limited, Kiran Mazumdar-Shaw; IT professional Som Mittal; entrepreneur and chairperson of Apeejay Surrendra Group, Priya Paul; businessman and art collector and patron Abhishek Poddar and director of MAP, Kamini Sawhney. Set to open doors later this year, construction work had to be paused due to the lockdown, but 2020 still remains the year of its imminent opening.
The five-storey building spread over 44,000 square feet property on Kasturba Road in central Bangalore will be divided into galleries, library and research spaces, art storage, restoration spaces, a cafe, an auditorium and a retail space.
Fifteen years ago, Abhishek Poddar was approached by museums in the West who wanted to borrow exhibits from his personal collection. That coupled with his ire for underutilisation of resources in museums in India gave birth to the idea of MAP foundation. "In 2011, I helped establish the Art & Photography Foundation, my very first step in what has been a long, interesting journey, nine years down the line culminating finally in MAP. One of the primary motivations was the recognition of a real need for private citizens and enterprises to work proactively towards bettering the cultural landscape," says Poddar. Sourced by the Telegraph
All artefacts at MAP will be digitised with some being rendered in 3D with free access to the database worldwide. MAP will be home to some of the best artworks of the country. While pre-modern archives include works from the Mughal, Jain, Rajput and Pahari school traditions, Chola bronzes, temple art from Southern India, as well as Mysore and Tanjore paintings, the craft and design collection includes patolas, chintz hangings, kalamkaris, pahari rumaals, phulkaris and kanthas. Expect to walk into oleographs of Raja Ravi Varma in the popular culture section or works of stalwarts like Samuel Bourne, John Burke, Francis Frith, William Johnson, Henri Cartier-Bresson, Marc Riboud, Martine Franck, Raghu Rai and T.S. Satyan in the photography section. "MAP will develop exhibitions and educational programming that will redraw the lines between art forms, styles, eras, and commonly known classifications, integrating them into novel thematic interpretations. Its curatorial interpretations will also employ links between historical and contemporary works of art, and take advantage of multidisciplinary modes, incorporating photography, moving images, and the newest technology in tandem with older works of art," said Sawhney.
Bouquet of Hope was a project born during this time of crisis in an effort to connect the world with hope. MAP patrons and friends were asked to submit the image of a flower designed, created or captured by them, to contribute to an online bouquet that keeps growing with each passing day. "The overwhelming response from around the world within hours of people receiving it has prompted us to share this with thousands of people out there who would welcome a message of hope and cheer during these difficult times," says Poddar.
Crisis has managed to dig its claws deep into every sphere and art too is not far behind. Reinventing to stay relevant is the key to mitigation, believes Sawhney, to overcome frailties like drying up of funds and economic crises borne out of lack of ticketed audience. "What is very heartening is to see how museums and the art community have reached out to people through the only tool available to them now — the digital space — and to see how audiences have responded. Many museums have put their collections, and some even their archives that are not usually available, online and people have had the chance to enjoy this opportunity to view art, learn and interact with it. The leisure that people have suddenly allows many people to access art that they would normally not have turned to," added Sawhney.