Many hues
Opening piece saw entire troupe performing to 'Holi ayi re', a contemporary song with traditional notes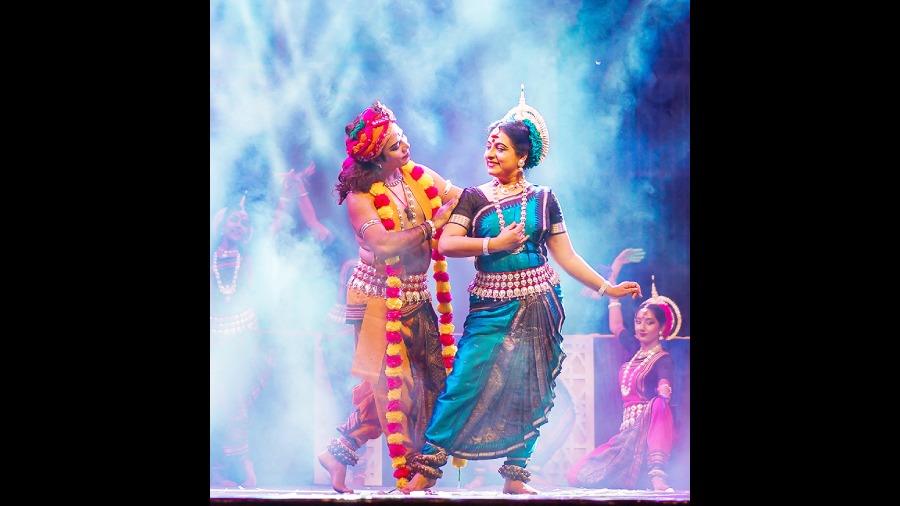 ---
Published 18.03.23, 04:01 AM
|
---
Dol arrived early in the city as the students of Diksha Manjari led by the danseuse, Dona Ganguly, celebrated Vasant Utsav on the lawns of the Indian Museum through vibrant recitals of Odissi. 
The opening piece saw the entire troupe performing to "Holi ayi re", a contemporary song with traditional notes. However, it was in "Vasant Pallavi" and "Lalita Lavanga" that the troupe proved its dexterity. A pure nritta set to Raga Basant, the former saw Diksha Manjari's senior members use the graceful movements of lasya — the dominant bhav of a pallavi — to welcome spring. The latter saw Ganguly taking the stage to portray the playful romance between Radha and Krishna in the Gita Govinda by relying on abhinaya and precise postures.
The recitals were performed to recorded music that included popular songs. The dip in the liveliness of the performers towards the end was compensated by the stage lighting and their adherence to traditional aharya.