Lawyer-turned-singer Aditi Ramesh makes a case for her music
From Carnatic music to cooking to women's issues, Mumbai-based singer Aditi Ramesh chatted with t2 about all things that make up her world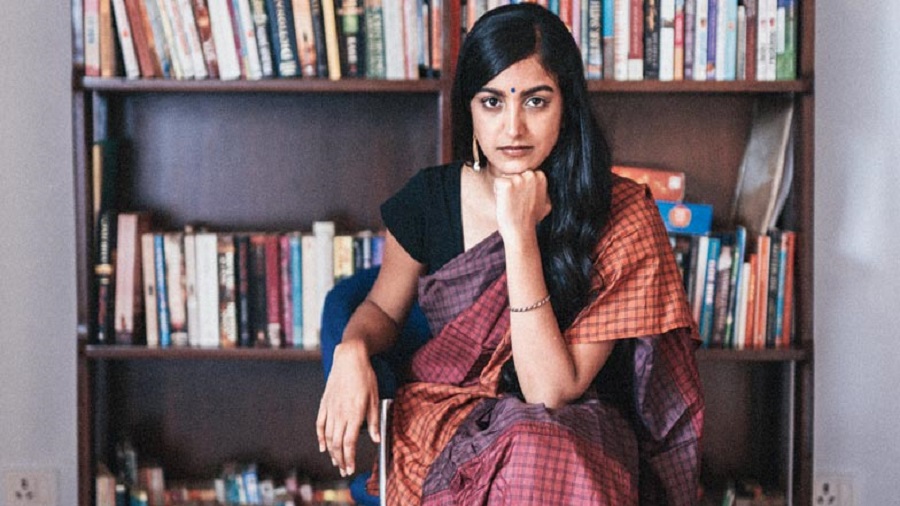 ---
---
How are you spending the lockdown days? Have you discovered a new creative side to you?
I've been spending my time teaching online, practising, creating new music, cooking and doing house work. I've started doing background scores more in this lockdown than before and I'm really enjoying the process. I'm also experimenting with different styles of music and singing in different languages, like Tamil, Hindi and Bengali.

What are you teaching online?
I teach Western vocals, Carnatic vocals and their theory to groups as well as one-on-one. I like introducing both styles to all my students, regardless of what their main subject matter is.

You seem to go live quite often. Does that help you stay in touch with your audience?
In April I did three live stream concerts and one live session, making chutney. It was a nice way to connect with my audience at a time when they can't watch me perform on stage. However, of late, I've been focusing more on my classes and composing new music. The online gig format is a great way the industry is adapting but I feel it should not be overused. I will be doing a live stream show with House Concert India in August. I've done live performances with House Concert before.

Now that you have some spare time, have you made any new music?
I released Heal in May and I've been working on a few English singles as well as some music in Tamil. Each of these songs has a different style and is also a bit different from my earlier work.

You were on the cover of 'Women of Indie India' playlist on Spotify. What was your reaction?
It was quite unbelievable to see my face on the cover of this playlist. The past three years have been filled with hard work and a lot of performance on different stages throughout India and even abroad. When I first started out in March 2017, I didn't know a thing about the industry, what is required of an artiste. I have learned so much in three years.

You strongly feel and talk about equality for woman...
Absolutely! There has been a historical societal difference between men and women and a lot of aggression and frustration associated with it from both sides. For anything to really change a strong force or push is required. In the field of music, I've seen over the past few years that the number of strong female performers and bandleaders performing original music has grown a lot. I think it's important for more women musicians, vocalists and instrumentalists to put themselves out there boldly because these only encourages more women to do the same and removes the novelty attached to female musicians.

Tell us a little about 'Reboot Sessions With Aditi'.
The Reboot Sessions was an initiative by Dreambird Records, founded by Mumbai-based vocalist Ananya Sharma from the band Queendom. I had the pleasure of working with them. She curated an amazing list of musicians, vocalists and producers to conduct specialised masterclasses on various topics. All of the money that was raised from these classes went towards providing food and rations to the underprivileged and migrant workers in Bombay whose livelihood has been impacted by Covid. I covered the Carnatic note system besides how to arrange music around your melody as a vocalist in my session.

You have collaborated with Tre Ess (a producer and MC from Ranchi) for Heal. How was the collaboration?
The collaboration with Tre Ess was organic and smooth. He's very easy to work with and he takes feedback of any sort really well. This was a song which was conceived and recorded in just three or four days but we sat for a few weeks on the finer details before releasing it. The message of the song is important. In these uncertain times we all feel anxious and low at times, but its impact is far worse on the less privileged. We should take joy in the small things we had all along and be grateful for what we have. We should reconsider our lifestyle choices and how they impact the environment even beyond the pandemic.

Your dream collaboration would be?
Ilaiyaraaja, A.R. Rahman, Herbie Hancock, Bob Dylan, The Roots, Tom Misch, Tigran Hamasyan, Childish Gambino, Nai Palm, Solange, I could go on and on… (laugh).

You have also raised funds for migrant workers during the lockdown. Tell us about that.
Migrant workers are the worst hit. We are all facing hardship in terms of income, work flow and survival but we can't imagine what migrant and daily wage workers are going through. I try to support causes that help them, which can involve performing on live streams to raise funds or create awareness about their plight.

You grew up in Buffalo, New York. Were you into music then? How was childhood like?
As a child I learned Carnatic vocals and Western classical piano. My training began there but I was too young to have an artistic voice. My childhood was wrought with being confused about my identity and resisting my cultural roots. I think moving back to India was one of the best decisions my parents made.

When did you move to India? How was Bangalore for you?
I moved to Bangalore when I was 15. Bangalore was a lovely, green and peaceful place to grow up in. I also owe so much to my teachers at Mallya Aditi International School for nurturing all of us and guiding our thought and expression.

Were you into music after you moved here?
I always loved music but I was not seriously into music after moving here. I learned Carnatic vocals after moving to Bangalore for some years and sang in school functions from time to time but I slowly lost touch with it over the years and stopped practising. In college I used to sing once a year at our college fest but then again I never practised. I started getting back to it after working as a lawyer in Bombay for two years and getting frustrated with it.

What made you study law? If not music, would Aditi be a lawyer?
My principal in school, Sathish Jayarajan, was a big influence on me as a child and he also taught us political science in Class XI and XII. I enjoyed all his classes and that inspired me to take up law. If I were not a musician I don't think I would've continued to be a corporate lawyer but I may have drawn on my love for music and art and done something with intellectual property law as this subject always fascinated me.

When did you start writing your music?
I've written a few embarrassing love songs as a 13-year-old, I don't count those though (laugh). I wrote a few songs when I was a lawyer so I'd say that's when I started looking at songwriting. Efflux of Time is the first song I ever recorded and released and I count it as my first original song.

How do you approach your songwriting? Any theme that dominates while writing?
Each song has its process, at times the chords come first and at times the vocal melody comes first. What I think dominates my writing right now and drives the pieces is lyrics.

Tell us about Autocorrect, the EP.
Autocorrect is still very special to me. It was my first EP, first proper recording sessions, the first time working with a band and the first time learning what mixing and mastering is and how the entire recording process works. The themes of the songs are everyday problems, so the title Autocorrect. Till date Efflux of Time and Marriageable Age are crowd favourites whenever we perform.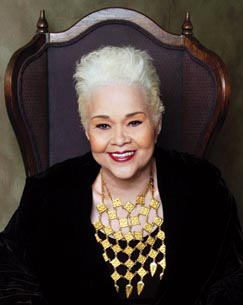 Who is your inspiration?
Etta James, MS Subbulakshmi, Mahalia Jackson, Anita O' Day, DK Pattammal, Parveen Sultana .... Basically strong women from different ages and cultural backgrounds who have boldly put their music out in the way that they wanted to.

How did Ladies Compartment come about? When and how do you guys jam now? Virtually?
Ladies Compartment was the first project I put together after quitting law. Initially it was Nandita our bassist, Kirsten the violinist who was in India for a short period, and I. After she returned to the US I had put out a post calling for women musicians. Ramya, our guitarist, and Aarifah, our drummer, joined in. Right now jamming is hard, you can't really jam online. But we will be virtually working on a video or two soon.

For young people who want to be musicians, what is the one thing you would tell them to do?
Don't be afraid to have a day job when you start out. I think it helps as a new artiste to not depend on your art alone for money, so that you have the freedom to explore and find your voice and musicality as an artist. Also it's very important to be disciplined and organised about your practice and general living routines. Lastly, you must get rid of any ego you have, it has no place in your artistic development. It's easy to get carried away with social media in today's age but be aware that it is a tool that you'll use strategically, but it is not everything, or even anything really.