Jack Dorsey's Square acquires Tidal in a $297 million deal
Jay-Z selling his music streaming service to the American mobile payment firm owned by Twitter co-founder is a calculated move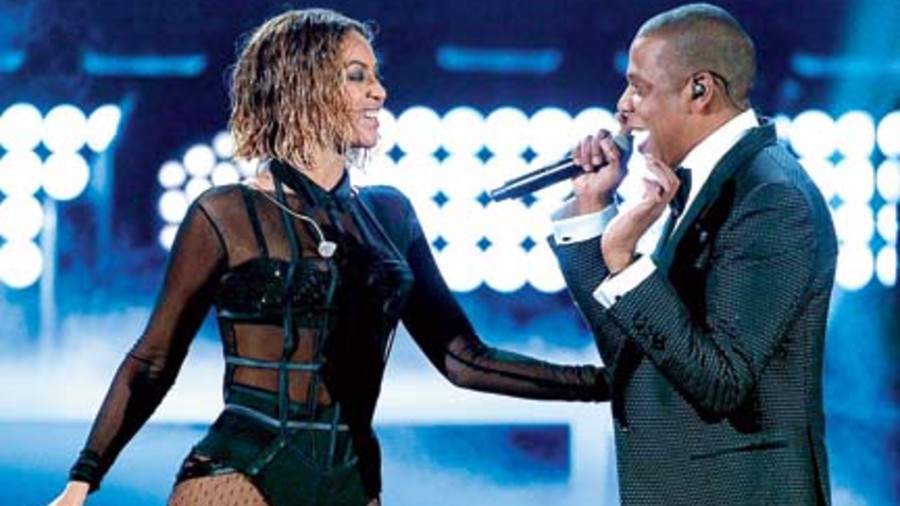 File picture of Jay-Z with his wife Beyonce. The rapper has sold Tidal, his music streaming service, to Square, which is owned by Twitter-man Jack Dorsey
Sourced by the correspondent
---
Published 11.03.21, 12:22 AM
|
---
Jay-Z is not just a businessman; he is a business. The rapper-songwriter recently made two big deals that have increased his wealth greatly. We are talking about hundreds of millions of dollars. In the second half of February, LVMH, owner of Dom Perignon, picked up half of Armand de Brignac, Jay-Z's Champagne line known as Ace of Spades. A couple of weeks later, American financial service Square — founded by Twitter-man Jack Dorsey — acquired majority of Tidal, Jay-Z's streaming service, in a $297 million deal.
The second deal can change the equation in the music streaming sphere, which is ruled by Apple Music and Spotify. Even though Jay-Z has put up a good fight for several years, he couldn't match the deep pockets of the company's rivals.
Tidal is an interesting story. In 2015 the music mogul bought it for $56 million and fashioned it as a home for high-fidelity audio and exclusive content. It was with great hype the service began its journey under Jay-Z. He got a handful of the world's biggest stars to put out some exclusive releases, including those from his wife Beyonce, rapper Kanye West and his old friend Rihanna. The biggest part of the strategy was that the majority of the company will be owned by artistes. Unlike other services, it didn't have a free version and it wasn't available in every country. Sadly, the service never collected as much steam as we would have liked it to.
How will it change? Musicians have some tools of the trade but not something as important as financial systems. Jesse Dorogusker, the Square executive now in charge of Tidal, has been quoted by Bloomberg: "We see musicians as entrepreneurs who have some tools but not others. They don't have great financial systems."
This brings in things like helping musicians sell tickets and special experiences, showing them how to use data. Besides, Square has a lot of experience when it comes to helping with payments. Square has helped small businesses handle payments from lots of buyers and sellers.
Jack Dorsey took to Twitter to answer the obvious question of why a music streaming company and a financial services company joining forces. He said: "It comes down to a simple idea: Finding new ways for artistes to support their work. New ideas are found at the intersections, and we believe there's a compelling one between music and the economy. Making the economy work for artistes is similar to what Square has done for sellers."
Dorsey and Jay-Z had also teamed up last month to set up an endowment with 500 bitcoins that will support development in India and Africa.
As for his deal with LVMH, it gives the rapper "organisational support and distribution power". The deal has come at a time when the pandemic is making people stay at home while partying is being kept to a minimum. A bottle of Ace of Spades can set the buyer back between $300 to $64,999 (for a 30-liter Midas bottle).
So Jay-Z is a businessman, right? "Hip-hop from the beginning has always been aspirational. It always broke that notion that an artiste can't think about money as well. Just so long as you separate the two and you're not making music with business in mind.... When you're in the studio you're an artist, you make music, and then after you finish, you market it to the world. I don't think anything is wrong with that. In fact, I know there's nothing wrong with that," the rapper told Forbes a decade ago. We guess, he knew where he would be a decade later.