Imaginative adaptations of Shakespeare
The double bill featuring Hamlet the Clown Prince and Macbeth What is Done is Done is directed by Rajat Kapoor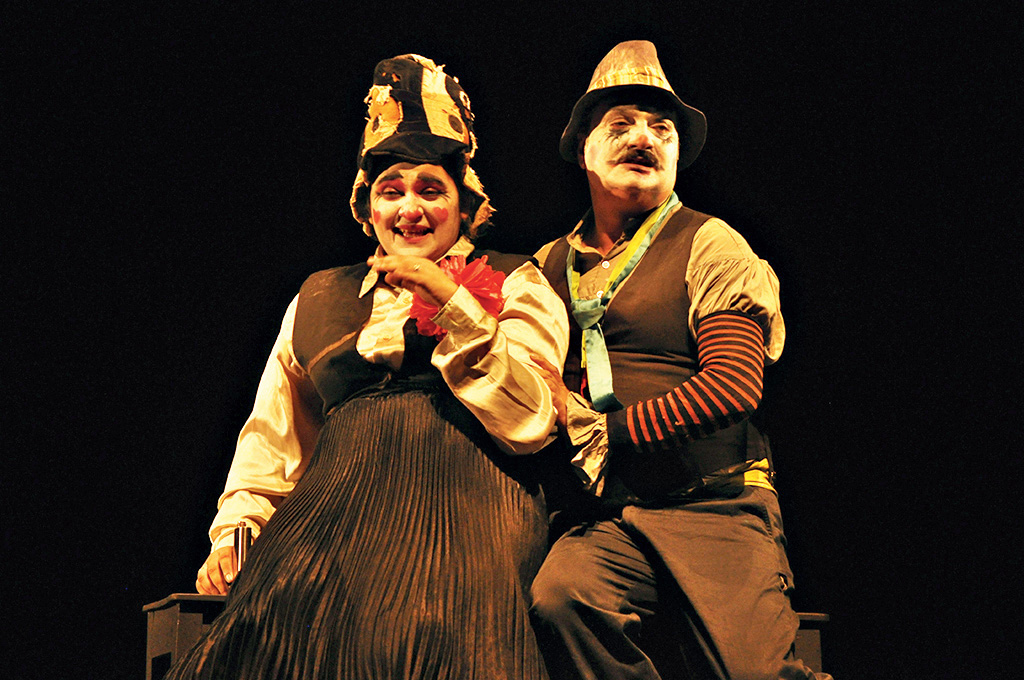 A still from the play, Hamlet the Clown Prince, directed by Rajat Kapoor
Anshuman Bhowmick
---
Published 09.11.18, 07:02 PM
|
---
It was 10:35 in the evening on September 15. Kala Mandir, full to the brim, was giving a standing ovation to the touring players from Mumbai after a scintillating act titled Shakespeare Theatre Festival. The event hosted by Goonjan was unusual, to say the least. It was a double bill featuring Hamlet the Clown Prince and Macbeth What is Done is Done, both directed by Rajat Kapoor. The titles did suggest a deviation from the standard adaptations of the bard. But it was much more.
First and foremost, it was played by a set of skilled actors posing as a team of clowns. The original play was encapsulated. The blank verse was almost done away with at the cost of gibberish. There was a lot of bawdy humour, mostly improvised and often at the cost of the first two rows of the auditorium. True to the clowning tradition, the actors imbibed a lot from the pantomime and slapstick techniques. Using the countdown means to indicate the arrival of the ghost of Hamlet's father was a master touch. There was an overdose of intertextuality. Mentioning Don Quixote and Don Giovanni in the same breath and then alluding to the originals with popular film adaptations like Disney Pictures's Lion King is one example.
Vinay Pathak, leading the Hamlet the Clown Prince cast, arrived a good 20 minutes late, only to blame the confusion caused by the Big Ben replica at the Lake Town crossing and the suggestion of 'temple' in the name of the auditorium. This led to a seamless blending with the audience. Kalki Koechlin, playing Ophelia, was a treat to watch.
The text was of course curtailed to fit it within 100 minutes, missing the subplots in the process. The Macbeth adaptation was a bit of a let down. Ranvir Shorey, playing the lead, looked dazed at times. The tragedy received a stoic treatment. Although the ensemble cast provided wholesome entertainment, Atul Kumar, who used to spearhead the Hamlet show when it was first staged in the city more than a decade back, was missed. But Jim Sarbh was a revelation.
Calcutta would love to welcome another Rajat Kapoor festival featuring the same team but with Shakespeare comedies instead.