Here are our fave Indie Music acts that are dominating the playlists of the youth
From The Local Train to Dream Note, we've got them covered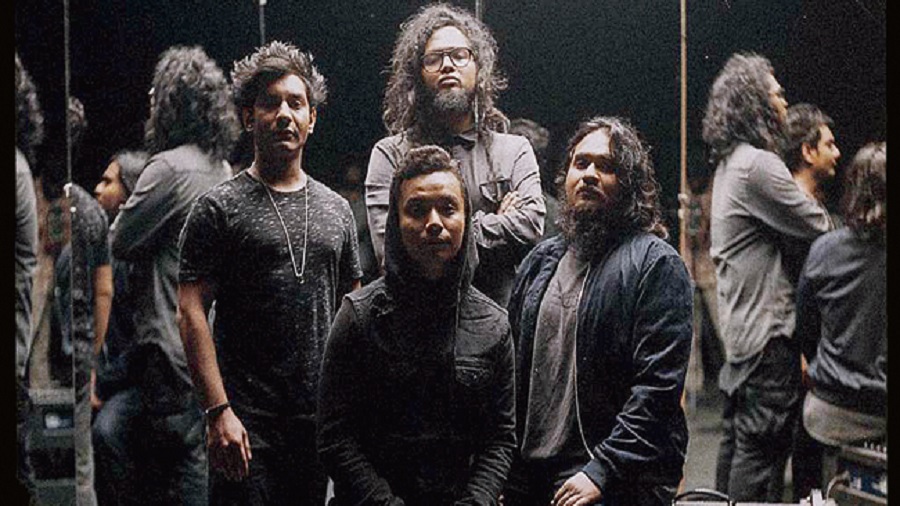 The Local Train
Sourced by the Telegraph
---
Published 12.07.20, 09:27 PM
|
---
1.  The Local Train
Few would have thought this rock band from Chandigarh would have reached the heights it has when it came into being in 2008. A decade and two acclaimed albums later, The Local Train continues to be one of the most sought-after bands and is a headliner at most prominent cultural and college fests around the country. While many have pondered over the reasons behind their remarkable success, their soulful Hindi and Urdu lyrics, and unparalleled stage presence and inexplicable connect to the youth with topics like existential crisis and lack of direction and finding a voice, prove they are only going to get bigger.

2. Prateek Kuhad
One of the first Indian independent artistes to gain a truly mammoth following in the past decade, you've probably been living under a rock if you haven't heard of Prateek Kuhad by now given that he was a part of Barack Obama's favourite music of 2019 list too. His unique aesthetic transcends from his music to his videos, with cold/mess and Tum jab paas standing out for their colourful elegance. All his albums have a nuanced narrative, taking listeners back to places of romance and heartache, from simpler times.

3. Ankur Tewari
The man behind Gully Boy's stellar soundtrack, Tewari's refreshingly diverse touch made the album stand out from run-of-the-mill Bollywood music. But despite his recent big-budget projects, including Yeh Ballet and Guilty, both streaming on Netflix, his sensibilities remain indie, with every track by his band, Ankur & The Ghalat Family, bringing a wave of emotions. Apart from music production, Tewari shines as a songwriter, using his music to give a voice to glaring issues.  With his recent single, Woh hum nahin, he speaks out against oppression and pays tribute to the determination of the masses.
4. Anuv Jain
Anuv's hard-hitting lyrics, paired with his mesmerising guitaring and stirring high-note vocals, create the perfect space to drown in feelings of love and loss. The Ludhiana-based singer, songwriter and composer cemented his place among the country's best indie artistes with his new single, Maula, launched during the lockdown, a song based on his feelings of turmoil upon losing his father at the age of 17. With over 16 million views from his four singles on YouTube at just 25, we can't wait to see where Anuv goes next.
5. Taba Chake
Born in Arunachal Pradesh, Taba grew up in a Nyishi tribal family, and his music is heavily influenced by nature and his tribal culture. His acclaimed trilingual debut album, Bombay Dreams, was autobiographical in essence, speaking about his personal struggles and journey as an outsider trying to make it in Bombay, besides talking about love, hope and unity. Not only does it resonate with everyone who is trying to accomplish something despite countless hurdles, but also brings a sense of positivity, which is Taba's ultimate goal.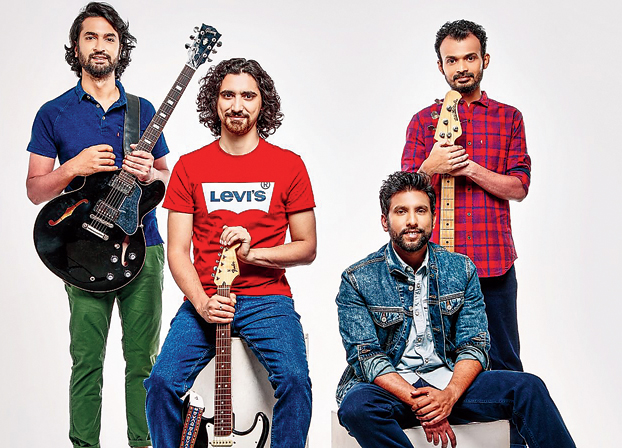 6. Parvaaz
This Bangalore-based band uses its international progressive and psychedelic rock influences to create music that provides an experience reminiscent of the greatest international rock bands, like Pink Floyd, Led Zeppelin and U2, but one that is still distinctly Indian. Their Urdu lyrics are poetry, when read without the melody, and despite completing a decade on the scene, every single song they put out has freshness around it.

7. When Chai Met Toast
If you're looking for music that is uplifting and spirited, this Kochi-based folk-rock band should be on your playlist. Their lyrics are a blend of English, Hindi and Malayalam, and their music videos tell a story of hope, with the band even going on to say that their genre of music is 'happy'. Everything about them, from their quirky name (it came from a cafe's menu card) to their electric stage presence (their use of the banjo deserves a special mention) make them a favourite for young indie music lovers.

8. Tajdar Junaid
One of the finest songwriters, producers and composers in the country, Calcutta-bred Tajdar Junaid creates sounds that hit you with nostalgia and stir something within your soul. Not only is he an expert at several instruments, including the guitar, charango, ukulele, mandolin and sarangi, but also expertly uses them along with his voice to create critically acclaimed scores. His collaboration with film-makers like Mohsen Makhmalbaf and Jeffrey D. Brown has brought him a devoted, niche following. His music evokes a seamless blend of his varied influences both from the West and the East.

9. Raghav Meattle
After achieving success and recognition as a contestant on The Stage, Raghav quit his corporate job and moved to Mumbai for a full-fledged career in music. A self-confessed writer more than a musician, his lyrics talk about adulting and the things that come with it, saying a lot with very little. His magical instrumental make him the perfect companion for lazy afternoons or melancholic nights. In addition to a stellar debut album and some great singles, he also hosts an Instagram live called Late Night Cone-versations, where apart from trolling himself, he gives upcoming talent a chance to perform.

10. Anand Bhaskar Collective
Everything about them — be it the music, the song names or the album art — tells listeners about their roots. Anand Bhaskar Collective, a Mumbai-based band, brings together Carnatic music with alternative rock and Hindi lyrics, making for a unique sound. With tunes that strike a chord across demographics, their meteoric rise isn't surprising, dropping two albums within their first three years in the scene. In an environment where bands either struggle to find their voice or stop evolving once they do, ABC found it at the very beginning, and still manages to surprise listeners with every track.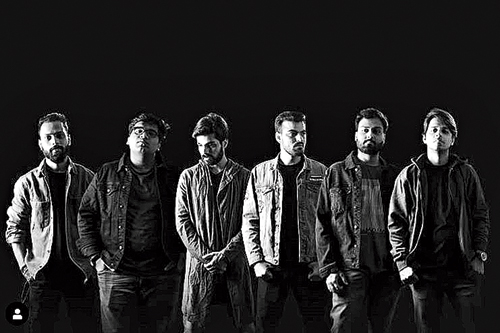 11. Mali
Apart from a stirring voice and a diverse vocal range, quite like some of the all-time pop greats, Mali aka Maalavika is honest with her emotions while writing, something that immediately connects with you. Her music is driven by melancholy (and some overthinking), and her accolades include appreciation from A.R. Rahman.

12. Deepak Rathore Project
Listed among the top 50 most prominent bands in the country by Sennheiser, their brand of folk rock music isn't about mindless headbanging, but something you could sway to and sing along with in abandon. With a heavy influence of the mountains in their music and scenic videos, this should be on your playlist if you are missing your yearly escape to the hills.

13. Short Round
Jishnu Guha's alias Short Round is a hauntingly beautiful presence on our Spotify playlists, consistently trying to push the boundaries around lyrical folk-rock and creating some diverse music in the process. His collaborations with some of the best independent artistes in the country in a set-up where everyone is playing to their strengths, provide tremendous variety to his library, with moods and themes across the board finding a voice.

14. Dream Note
This Jaipur-based rock band is widely loved for its powerful writing and soulful instrumentals, with their single, Waqt ki baatein, grossing over 1 million streams on both Spotify and YouTube, and becoming the go-to song for youngsters dealing with heartbreak and rejection. With therapeutic music that has the power to heal, we're eagerly waiting for their first full-length album, which is likely to drop very soon.

15. The Yellow Diary
Five people came together from non-musical professions to form one of the most popular bands in the country in less than half a decade. This Mumbai-based group brings poetry, top-notch production and powerful rock together to create its own niche in Hindi-Punjabi music, in a space where the latter is dominated by stereotypes and mindless lyrics. Much like their name, their songs too represent a myriad of yellow emotions, be it jealousy or sunshine.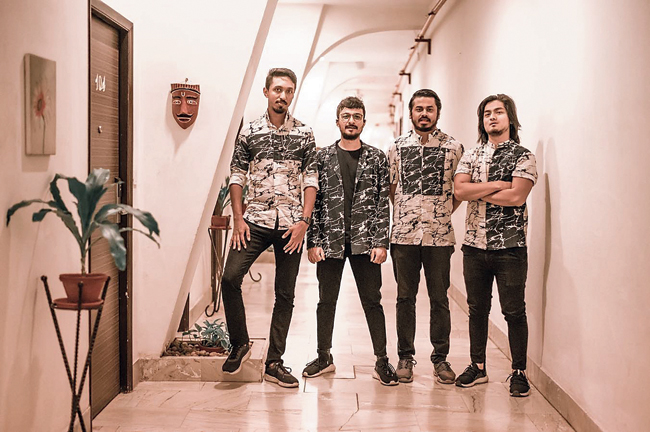 16. aswekeep-searching
A band that creates ambient experiences as much as it creates music, aswekeepsearching has a weirdly detached, yet extremely inclusive appeal, with their artistic sensibilities bringing a refined perspective to modern post-rock music. Once you get over the layered instrumentals and brilliant production, you notice the degree of experimentation in every record, with great collaborations raising the bar higher with every track. Their latest album, Sleep, is perhaps the need of the hour, aiming to calm nerves and bring peace to those dealing with mental health issues.

17. Thermal And A Quarter
Over the course of two decades and eight albums, TAAQ has not only revolutionised the indie scene in Bangalore, but also developed its own unique style, Bangalore rock. Their influences are quite Western, but their sensibilities remain Indian. Besides touring the world and opening for legends like Guns N' Roses and Deep Purple, they also try to give back to the scene with their music school.

18. Easy Wanderlings
This Pune-based soul-pop collective made a mark with its very first album in 2017 and following its second record in 2019, won the Best Band title at The Indian Music Diaries Awards 2020. Their music is a worthy accompaniment to afternoons spent in solitude, and their gigs are intimate events where every single member of the audience feels personally spoken to by the music.

19. The F16s
Based in Chennai, this sonically vibrant and lyrically diverse alternative group have their own corner carved out in the Indian indie scene, experimenting with styles and genres and creating music that is impossible to not tap your feet to. The rawness from their very first record is still intact, and their tracks can easily elevate the mood of any house party.

20. Osho Jain
Despite gaining a devoted audience, the most remarkable quality of Osho's music is how it never feels commercial, with his gigs preserving the intimacy of a close friend jamming with you. His lyrics are honest and vulnerable, beckoning you to sing along, and his finesse with the ukulele and guitar ensures that they never overpower his writing.