Gurbax turns the beat around on his new single with Beats Antique
The track pays homage to the cultures that molded GURBAX's creativity from his times in Bangalore and Atlanta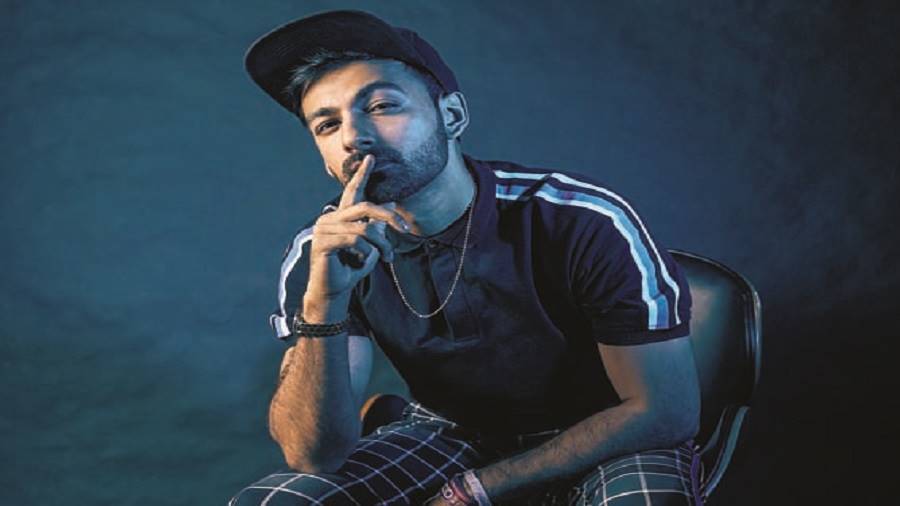 ---
Published 29.07.20, 09:37 PM
|
---
After hits like Boom Shankar and Aghori, Bangalore-based producer GURBAX, aka Kunaal Gurbaxani, has collaborated with electronic and experimental group Beats Antique (from the US) on their new single Dirty South, which released last month. The track, produced by the 28-year-old, draws in South Indian influences along with the sound of dirty South hip-hop that's well-known in Southern American states. The track pays homage to the cultures that molded GURBAX's creativity from his times in Bangalore and Atlanta.
A chat with the artiste who has opened for names like Steve Aoki, Marshmello, Wiz Khalifa and TroyBoi.

How did the collaboration with Beats Antique happen?
I moved from Bangalore to Atlanta for college in 2009 and I got my first introduction to electronic music through a few artistes from there… artistes who were prolific during that time… in way of touring. Some of those artistes were Bassnectar and Beats Antique. Beats Antique was one of the first electronic live performances that I had seen right at the cusp of when I was getting into electronic music. So that was the first time I got to listen to them.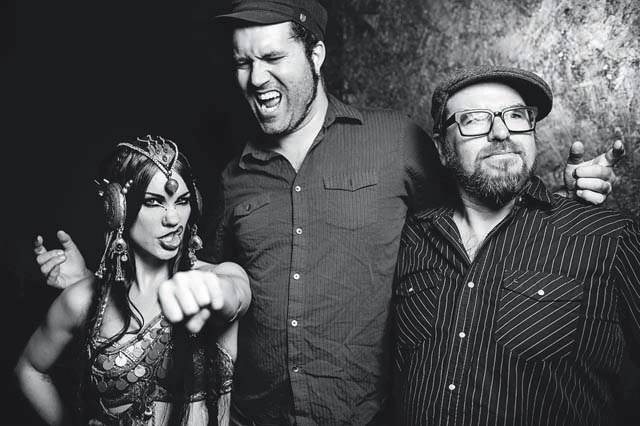 Couple of years later I moved back to India and decided to pursue music and I got a call from a friend who asked me if I wanted to open for David Satori (of Beats Antique) for his tour. The gig was in Goa, so I ended up there and we ended up bonding for the next few days and at that point there was a talk of a collaboration but I was really young as an artiste. So over the years I kept in touch and last year when I was on a tour of North America I ended up meeting him at the studio, jamming on this beat I had cooked up and he loved it. Over the next couple of months we flashed it out, they started sending me the recording of the violins and drums and the song culminated.

You called the nadaswaram the voice of the track, but it's not an unknown sound to us….
The philosophy in my previous songs have kind of been similar but with this song, what kind of made it special was that it represents Bangalore to me and Bangalore to me is home because I've lived here for such a long time. So I wanted to make music people of South India can relate to. And this is my way of celebrating the culture I have grown up with.

There's a lot happening on the track. There's trap, hip-hop, some experimental stuff, the drum-and-violin recordings…. Did it make you push your boundaries while putting the track together?
With this song I wanted to keep it simple. But while I was working on it, things just kept adding. The way I look at it is that even though a track, from a production standpoint might be complex, you would still want it to have a cohesive, simple idea, which is easy for people to latch on to. Over the years as I've matured as a producer, I always felt that the true sign of maturity is presenting complex ideas in a simple way. Then you're able to stand out, be unique but also have this appeal to a large audience. People don't listen to music for complexity, they listen to music to feel good.

Coming back to Beats Antique, what is it that you like about their flow of music?
They are one of the most unique artistes that I have ever seen. When I saw them live, straight off the bat, the way they dress, they're so out there. They dress up as if they are a part of a circus act (chuckles). They are a three-person band with David (Satori) who does a lot of the melodic section, (Sidecar) Tommy who plays the drums and there's Zoe (Jakes) who's actually the belly dancer. It's almost like a live performance musical act. So that also really drew me to them.

Before this love for electronic music, you used to play the guitar in a rock and trash metal band?
Yes, I used to hate electronic music then (laughs). When I was playing the guitar, it was just a fun hobby. It wasn't anything I thought could be a profession. It was one of those stereotypical reasons why you get into music… listening to a song and showing off to your friends by playing it.

What else can we expect in the near future?
In the next month or so there will be another single coming out and then I have an EP which will come later in the year and I'm also going to have a music video out for Dirty South.

Could we get an insight into your EP?
The EP marks a shift in terms of my sound. The music I have been exploring is this desi, trap kind of zone but the EP is different. It actually is less electronic in some way and more vocal-oriented. It has songs that are straight up English, pop record and there are other hybrid songs, like a hybrid Punjabi, English and hip-hop track.