Guitarist Ritaprabha 'Ratul' Ray writes on John Petrucci's album Terminal Velocity
'The production sounds top-notch and the guitar tones are otherworldly'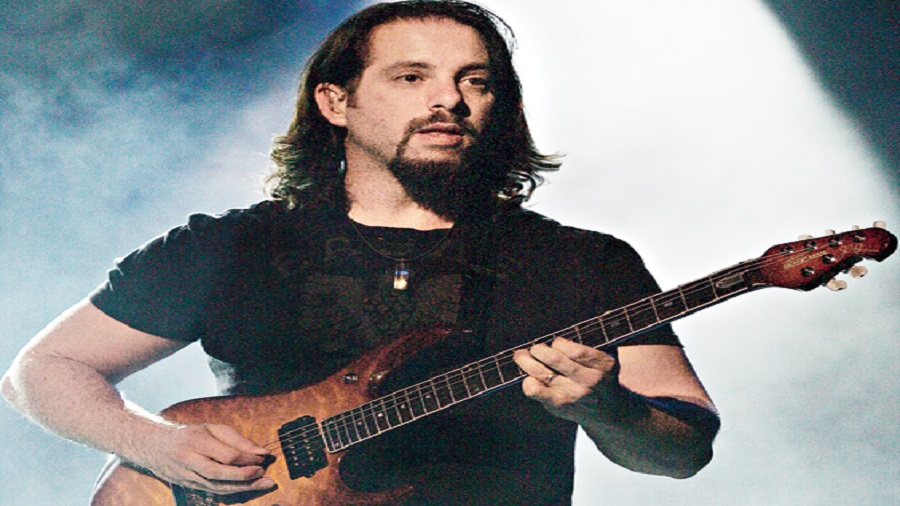 ---
Published 24.09.20, 10:03 PM
|
---
John Petrucci — a name synonymous with guitar virtuosity — has dropped his second instrumental album, Terminal Velocity, 15 years since his last solo record. With the restrictions of the new normal, Petrucci's legendary prog metal band Dream Theater was unable to tour, leaving a big gap in his calendar. Fortunately, Petrucci took this opportunity to get back to the studio and gift his fans this immaculate instrumental guitar record. To add to the excitement of the fans, Petrucci roped in ex-bandmate Mike Portnoy on drum duties for this record. Since Portnoy left Dream Theater, this has been the first serious reunion between the two, almost like comfort food for the soul. Prog metal fans will love the familiar sound of them playing together in a new context. The bass duties in the trio have been fulfilled by Dave LaRue who was also a part of Petrucci's first solo album, Suspended Animation.
For me, as a guitar player, listening to the album has been a humbling experience. The sheer amount of skill showcased on the respective instruments is jaw-dropping. Yet, not for a moment does it seem to lose sight of the song. The production sounds top-notch and the guitar tones are otherworldly. Reflecting upon this record overall, the John Petrucci influence on Dream Theater is unmistakable, any of the songs from TV could be transformed into a DT tune. Talking about DT tunes, from Another Day to Breaking All Illusions, Petrucci has always pushed the boundaries of prog metal with his musical virtuosity.
The single Terminal Velocity is very pleasing to the ears with catchy guitar hooks and prolific drumming by Portnoy. The track lays the foundation of the record and gives the listener a solid idea of what's about to come.
Echoes of Petrucci's work with Liquid Tension Experiment can be found in the track The Oddfather while Temple of Circadia, the closing track on the record, has passages akin to Dream Theater's Bridges in the Sky. The record also boasts of a nostalgia-laden throwback to the best of late '80s, early '90s guitar music as made famous by the likes of Joe Satriani and Eric Johnson mixed with punk influences — a probable effect of Portnoy's short stint with Avenged Sevenfold — on the Happy Song.
That being said, the track that I enjoyed the most was Out of the Blue. With a somewhat simple progression and a soulful theme, this track manages to break out of the prog metal genre that fills the rest of the record, into a classic blues ballad that sometimes remind the listener of the legendary song Tender Surrender by Steve Vai and then eventually merges into a section with some serious harmonic content and prolific guitar playing to say the least. Here's hoping this record leads to further collaborations from Petrucci and Portnoy. I am all ears!