Fear, soul-searching and love. Goshai Gang keeps their lyrics intense
We sat down for a chat with the band that completes five years in August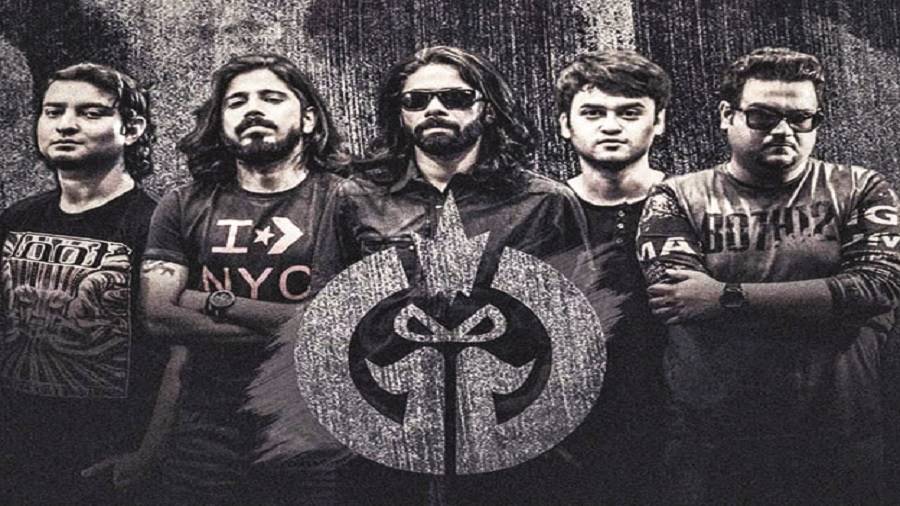 (Left to right) Swagato Banerjee (guitars and backing vocals), Arijit Chatterjee (bassist), Saurav Chattopadhyay (lead vocalist), Dipayan Chakraborty (drummer and percussionist) and Sayantan Chatterjee (keyboard and backing vocals) of Goshai Gang
Sourced by the Telegraph
---
Published 17.07.20, 10:04 PM
|
---
Goshai Gang knows how to combine rock and pop influences. The Calcutta-based band has released its latest song, Aaj raat, which speaks about the fear that comes with facing the truth. The Telegraph sat down for a chat with the band that completes five years in August.

Tell us the story behind Aaj raat?
Aaj raat is our latest release across all digital platforms. It was written quite a few years back by Saurav Chattopadhyay (vocalist) but we thought of recreating it with a new flavour. So we made a blues-rock version. We are receiving positive responses from all corners and there is an official video on our YouTube channel.

What does the song symbolise?
The fear within to face the truth. Coming to terms with it gives us a lot of courage and this song portrays that mental dilemma. The concept of raat is used as a metaphor to describe the element of mystery that shrouds our mind when we wait for the unknown.

It's quite groovy like your other songs. But what makes it different?
Musically, we have built an element of tension throughout the song that resolves with the chorus Aaj raat, sesh raat, kaal raat...Cholbe na kono ojuhaat! A groovy guitar intro by Swagato Banerjee creates a perfect way forward for the song to follow. There's also a saxophone solo and an interesting pop-influenced bridge section, which creates a unique soundscape. We like to call ourselves a rock 'n' roll band with a lot of modern pop influences.

You have some upcoming releases as well.
Apart from the rock 'n' roll sound, the band also likes to create soothing ballads, like Shudhu tomay bhalobashi and Kobe shobdera praan paabe, which are very popular among listeners. With upcoming songs like Ke jaaye and Raater gaan, we want to revisit this style of strong melody and soul-searching lyrics. Then there's Bhorsha tai nei which comes under hard rock. So we are pretty excited about these releases.

And what about the collaborations you had spoken about before?
Ke jaye is actually a collaboration with Pralay (Sarkar), a lyricist from the city. He has already written the lyrics for us but the song is yet to release. It will probably be out in September.