Dr Giles Tillotson on curating DAG's exhibition
Les Hindous, a collection of 288 etchings by Baltazard Solvyns is a rare showcase of artwork produced during the 18th century in Bengal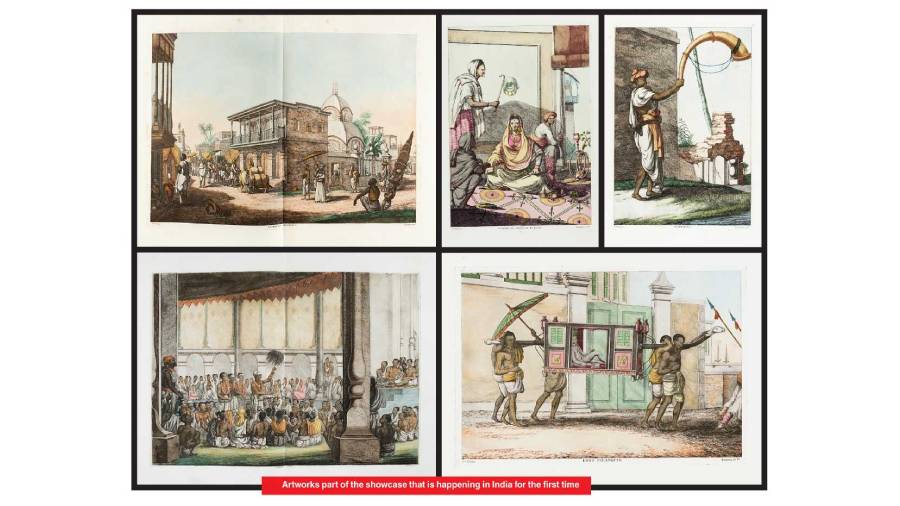 ---
Published 04.08.21, 03:10 AM
|
---
With a rare showcase of artwork produced during the 18th century in Bengal by Flemish artist Baltazard Solvyns, depicting the socio-political landscape of the times, DAG has put together Les Hindous, comprising a collection of 288 etchings that are on display at Delhi's Bikaner House till August 20. Curated by
Dr Giles Tillotson, senior vice-president, exhibitions and publications at DAG, the showcase features works that are a profound reflection of the cultural practices of the region under the erstwhile colonial rule.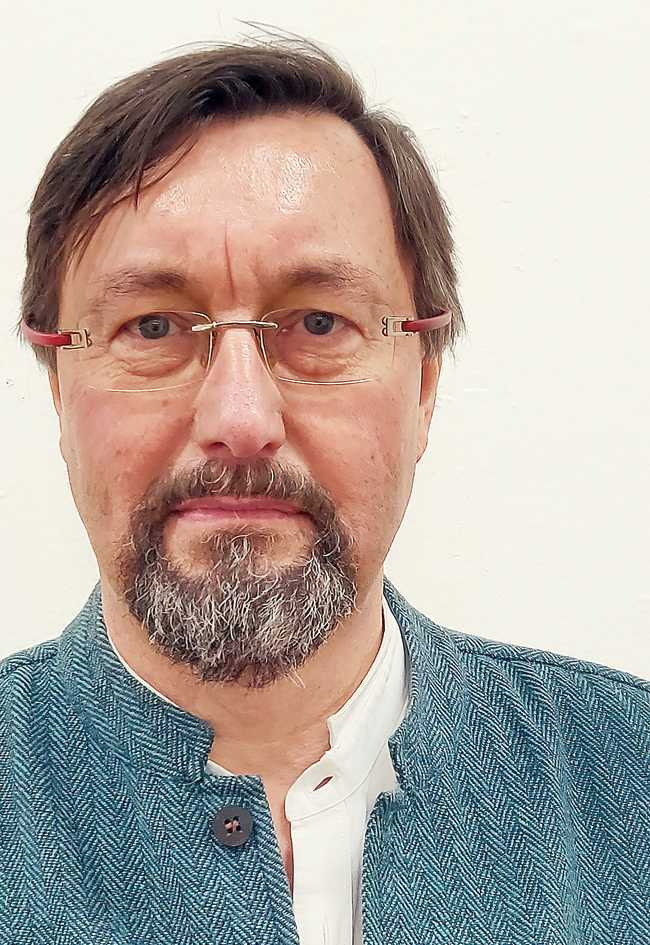 A book released alongside provides context to the artwork with information and images. Excerpts from a t2 chat with Tillotson:
How challenging was it to curate this exhibition? What do you think will attract audiences to Les Hindous in 2021?
I think the main attraction for modern audiences is the insight that the series gives to life in India (especially Bengal) over 200 years ago. While we should always be cautious in treating art as though it were a mere document, the level of detail in these works indicates very close observation of society and the material world. Some viewers may have very specific interests: say, in the craftsmanship of boats, or in riverine trade, or in musical instruments, or even in the history of smoking. The series provides invaluable information for all those topics and more.
The main challenge for me was to present such a large series in a manner that makes it accessible and digestible, and not overwhelming.
As curator of the exhibition, what about Baltazard Solvyns's gaze strikes you the most?
Two things strike me the most, which are slightly contradictory. First, his close attention to detail. This gives a strong sense of the here and now. The second aspect is Solvyns's persistent belief that Indian culture is fixed and unchanging, that everything you see has existed in the same form for thousands of years. Except in the few plates that include colonial buildings, there is very little indication of the intrusions of modernity.
Solvyns's works appear to be more of a sociological nature when read in context to the information provided in the book. According to you, what about Bengal interested Solvyns?
His project certainly had a sociological purpose. I think Solvyns was fascinated by a culture that he perceived as utterly unlike Europe in his own time, a living antiquity, affording him a glimpse into the ancient world. It doesn't matter that he was wrong about the second part of this, because he was right about the first: he was willing, in other words, to look at India on its own terms, and accept its values, rather than impose his own.
What was Solvyns's art process like? How did it influence the series of works that is on display at DAG?
They are engravings, with colour added during the printing process. Solvyns did the engraving himself. Many other artists, like Emily Eden for example, would engage a professional engraver, and the result is a more mediated one. With Solvyns, you get a stronger sense of the 'raw' work.
Pictures courtesy: DAG