Composer Tajdar Junaid strums about making connections with Reach Out
'Few people said this helped heal their anxiety'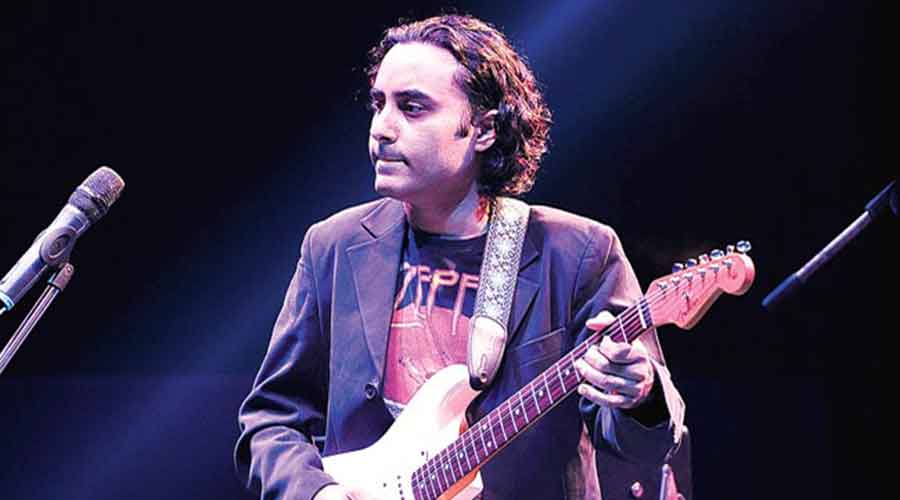 ---
Published 18.09.21, 12:21 AM
|
---
Tajdar Junaid and Warren Mendonsa have been friends for a long time. Recently they teamed up and put out the single Reach Out, written by Tajdar with the intention of reaching out to his loved ones and letting them know they have made a difference to his life. A t2 chat with Tajdar.
How is the feedback so far on Reach Out? What's the best compliment that you have got on the single?
People really connected with the song. Many wrote back with kind words. Few people said this helped heal their anxiety. I feel blessed to have my music connect with people.
How do you view the format of releasing singles/albums on YouTube or streaming sites in the post-Internet era? Can you reach out to more listeners across the world? Is it a commercially-viable model?
The world has changed in terms of consumption. Streaming has taken over physical sales. This is how the world is right now so we must adjust to it and do our best with it. One of the best things in this day and age is the ability for artistes to have complete control over their art and how they want to present and connect to the world and their audience. Earlier with labels and corporations around it was difficult to have a final say because your career totally depended on your contract with your label. Now you don't need a label and the playing field is at level for everyone. One thing is for certain, whichever era it is, a good song or a good film or a good book will always find its audience. People will always find a way to connect to things which moves them.
You are scoring for films now. What inspires you to record a single now? Or do a collaboration?
I like scoring for films because it lets me imagine and create a musical world that I wouldn't explore on my album. Reach Out my new single was a song that I simply had to say. I felt a need to connect with my family and friends. I love a good collaboration with artistes I admire and respect.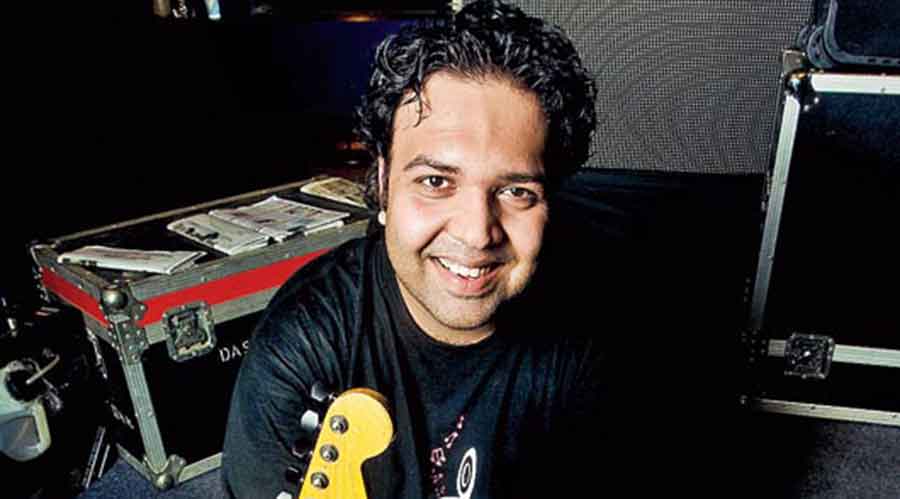 You had written this single during lockdown. How did you conceive this piece?
The lockdown was a difficult period and we saw many loved ones passing away. Everyone was affected in some way or the other. Many could not say a final goodbye to their family and friends. This song was written with the intention of reaching out to my loved ones and letting them know they have made a difference to my life. I wrote the music for the piano and strings. After that I felt elaborating on it and added my guitar. Warren Mendonsa aka Blackstratblues and I have been friends for a very long time. We have been talking about collaborating for sometime now. I wrote the song and then emailed him with sections left empty for him to add his parts. He was moving to New Zealand then from where he eventually recorded his guitar and harmonised a few lines of mine.
For the video I wanted to have movements, flow, and visceral images and I was in touch with a few animators, coders and artists. In the end I went ahead and worked with a brilliant animator from New York called Jason Ting. His work is very ethereal. He got the vibe for the song immediately and it took us about three months to complete the video.
Why the title Reach Out?
Reach out to your loved ones because life is short.
There is a sense of melancholia and yearning in the piece. What are you trying to convey through the music?
I am trying to convey that everything will be all right in the end. Prayers for my family and friends to be well and healthy. I was thinking of a call for help and trying to reach out to a higher source while writing this song.
Your guitar playing has a distinct ring-like tone. Why go for this particular tone?
The tone should speak to me and make me say things that I would write in a letter. It is a wordless song and my tone and note selection is my vocabulary.
Are you paying homage to guitar heroes like Gilmour and Blackmore?
We both have similar influences because we are the same age. All the classics and especially the blues and love for Beatles bring us together.
What are your forthcoming projects?
I'm scoring music for a very interesting documentary, which is a French-Bangladesh production and a feature film based on Indians in Singapore. I am writing more music which hopefully will be released next year.
How do you look back on your album What Colour Is Your Raindrop?
I still get letters and messages about how much this album has moved and touched people. It inspires me to write better music for everyone.