CIMA opens up a world of light, shadows and memories
Prashant Patil's exhibits looks to merge the structurality of sculpture with the fluidity of painting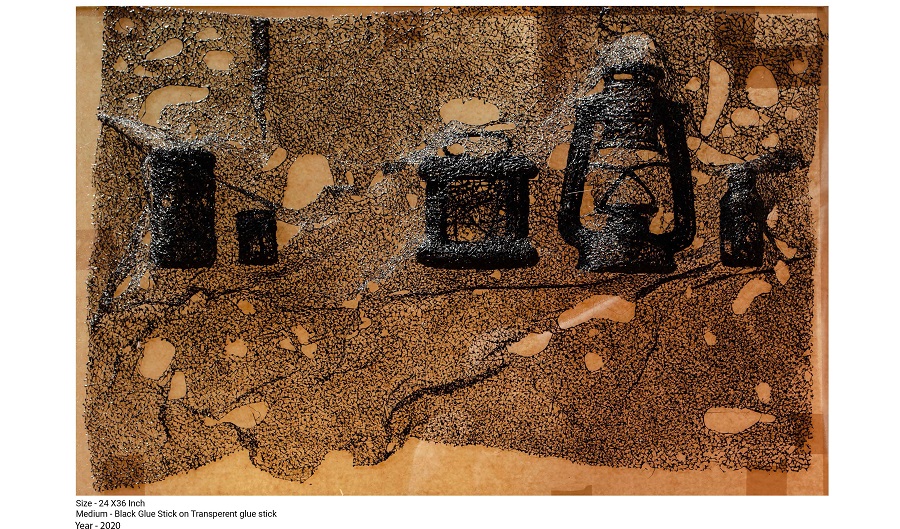 ---
Published 11.02.21, 12:09 PM
|
---
Nature's first green is gold,
Her hardest hue to hold.
Her early leaf's a flower;
But only so an hour.
Then leaf subsides to leaf.
So Eden sank to grief,
So dawn goes down to day.
Nothing gold can stay.
― Robert Frost
Impermanence. Ephemeral. Evanescence. The fleetingness of things, whether they are memories of a simple past or dreams, is what the work of Prashant Shashikant Patil, being showcased at CIMA Gallery from February 12, brings to mind.
"Sometimes there are things that are lost but in their absence you can see the echo of what was. Sometimes we are so busy running after what we think is better that a lot of things get left behind as just a trace. You know, like an empty space or a thing covered in cobwebs, which once used to be of value or importance," said Patil, the recipient of the CIMA Award in 2019, as he walked around the gallery overseeing the installation of his first solo exhibition.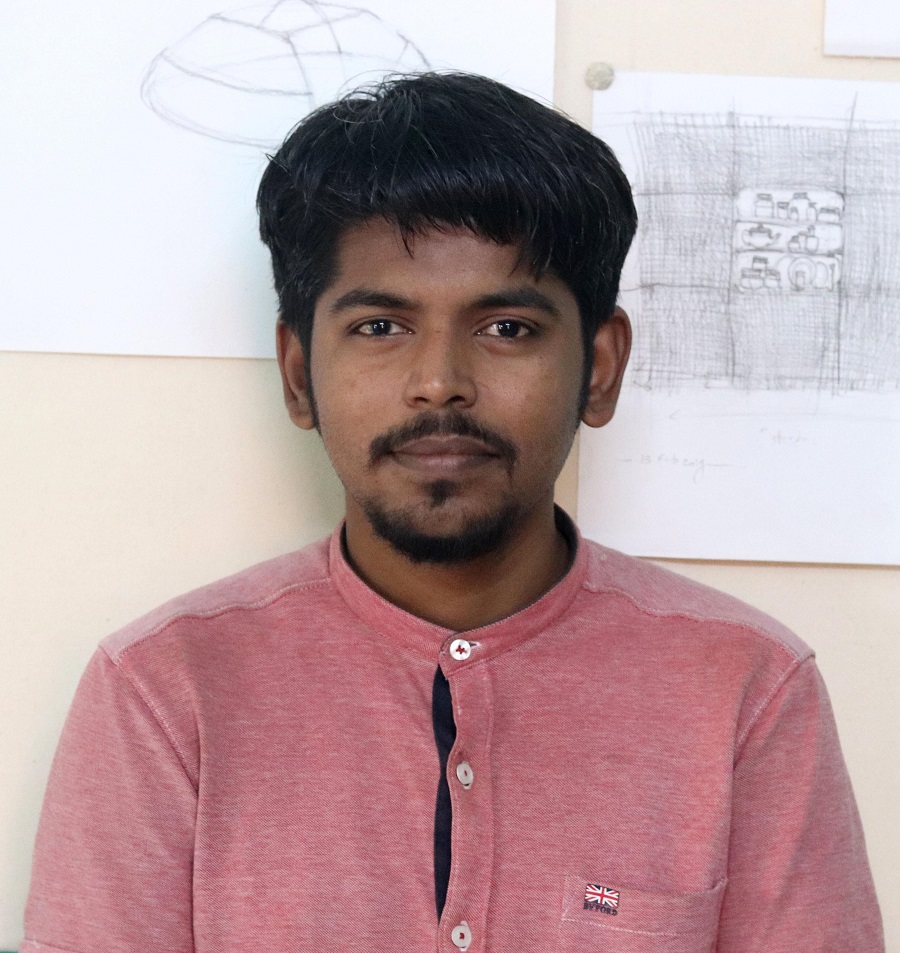 His artwork, done using the medium of a glue gun, brings to mind the fragility of the cobweb and the intricacy of lacework as he gives life to the ideas of home, domestic life, simplicity, memories, fear, absence and loss. "I was looking for a way to merge the structurality of sculpture with the fluidity of painting," said Patil about his medium of work.
Patil, who comes from Koregaon, Maharashtra, tried to work with wire first but felt like it hampered his fluidity. It was an hour's work with a glue gun one evening, where he drew a pair of shoes, which opened up a world of possibilities.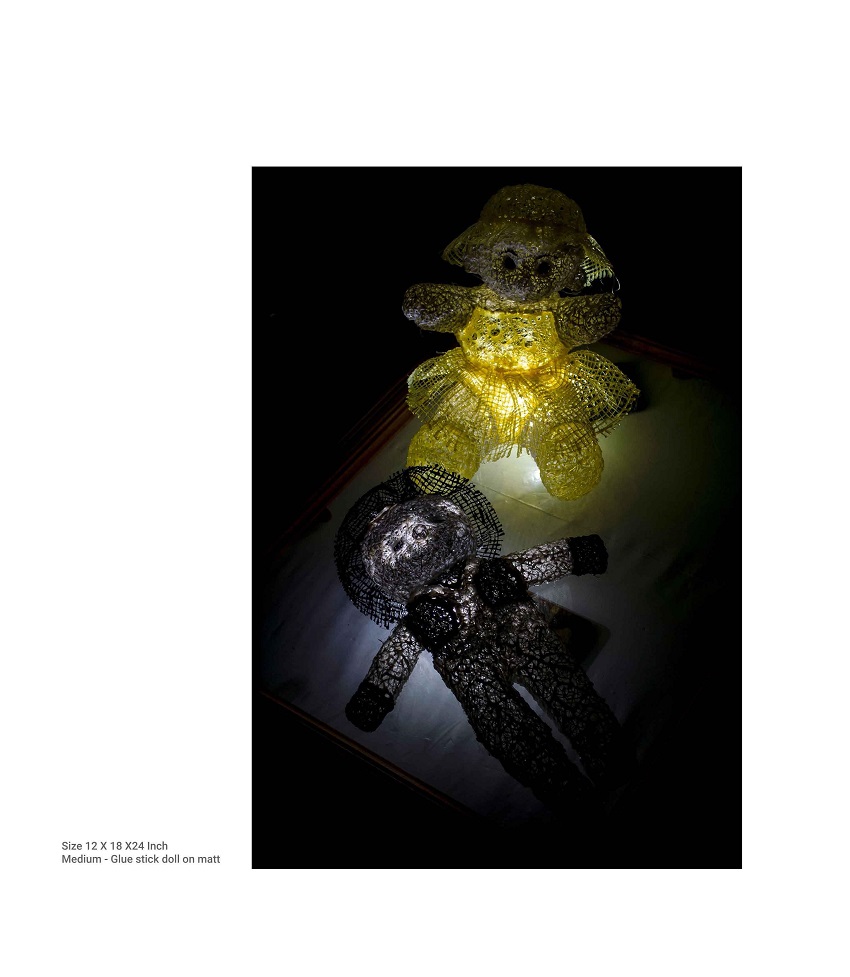 "Prashant has taken drawing to the next level. I like to think of his work as sculptural drawing installation," said Pratiti Basu Sarkar, chief administrator of CIMA Gallery. Patil's medium offered him the possibility to give his art dimension and space and eventually evolved into sculpture as well.
The 29-year-old artist draws inspiration for his work from his surroundings, whether it is the mudhuts of Birbhum, the stories of how life had been, and the convergence and contrast of tradition and modernity. "What I am looking for is a sense of connection with the surroundings both in my artwork and in its display," said Patil.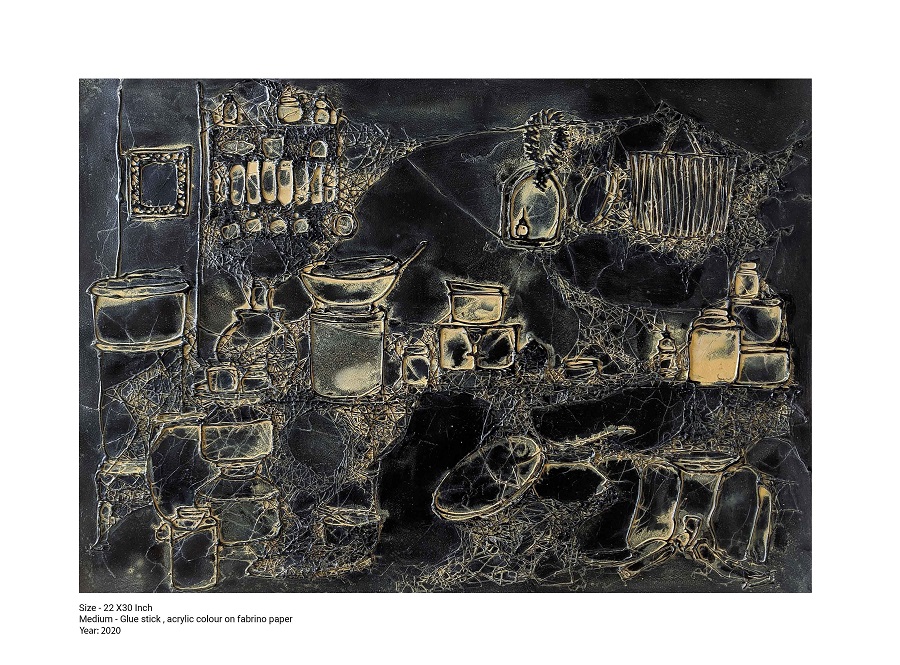 It is Patil's search for this connection, this need to break out of the boundary of the familiar -- canvas and paint -- that sent him to Vadodara and Santiniketan, which is where he did his MFA in Painting. "Visva-Bharati University gave me the freedom to explore various mediums," said Patil, who had previously studied in Kalavishwa Mahavidyalaya in Sangli and Bharti Vidyapeeth College of Fine Art in Pune.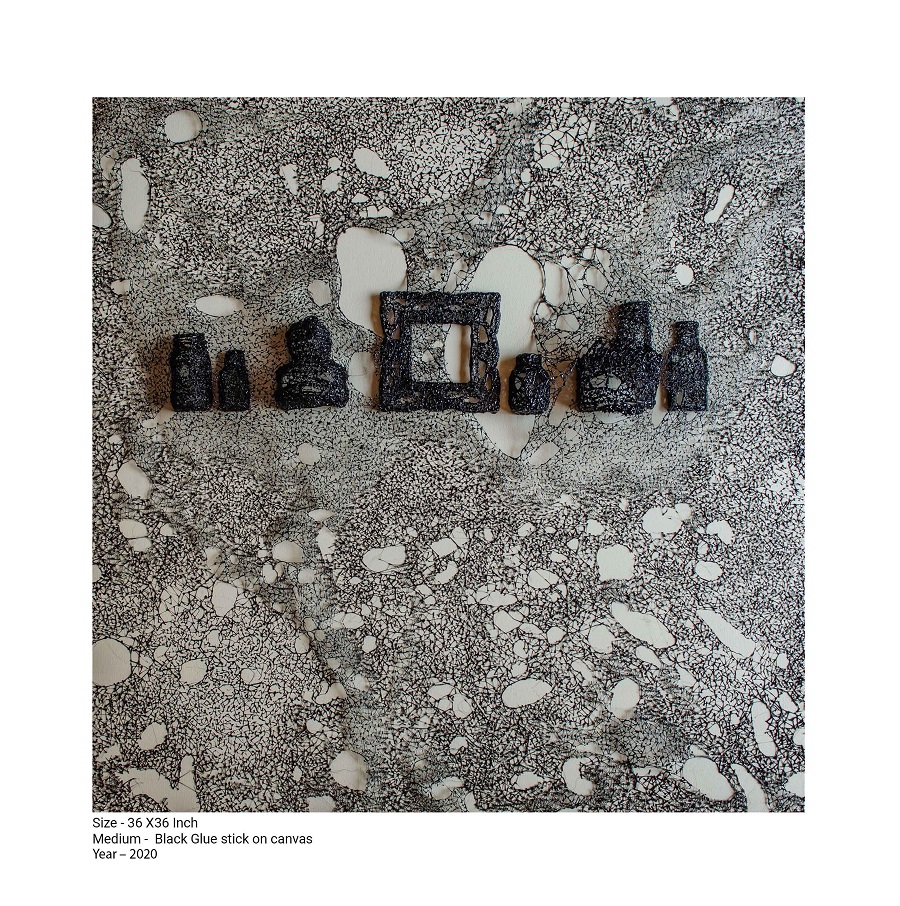 The exploration of light and shadow plays an important role in Patil's work. A lot of his work, mounted on frames, casts shadows on the wall like a black and white film of old, telling stories of a world that is often forgotten or finds place in fleeting memories. "There is something very unstable about shadows. Something impermanent. It is that impermanence that I want to express through my work. It is like an illusion, the image that is created by the shadow. And how my work interacts with the surroundings through these shadows is very important to me," said Patil.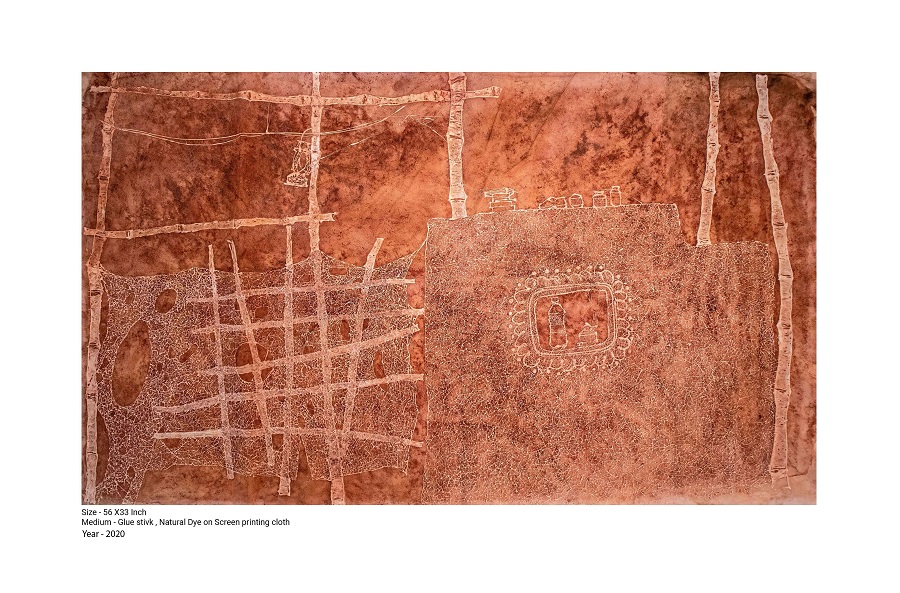 "Prashant's work is beautiful and focuses on the simple life but there is something dark about it too," said Sarkar.
Almost all of Patil's work being showcased at CIMA for a month -- from February 12 to March 13 -- was done in the year before pandemic struck. His work inspired by the pandemic is not part of this exhibition because, as he says, "it is better to read one book at a time".