Artistes are making innovative music videos during the pandemic
From shooting on empty streets to performing in forests and rooms, we tuned in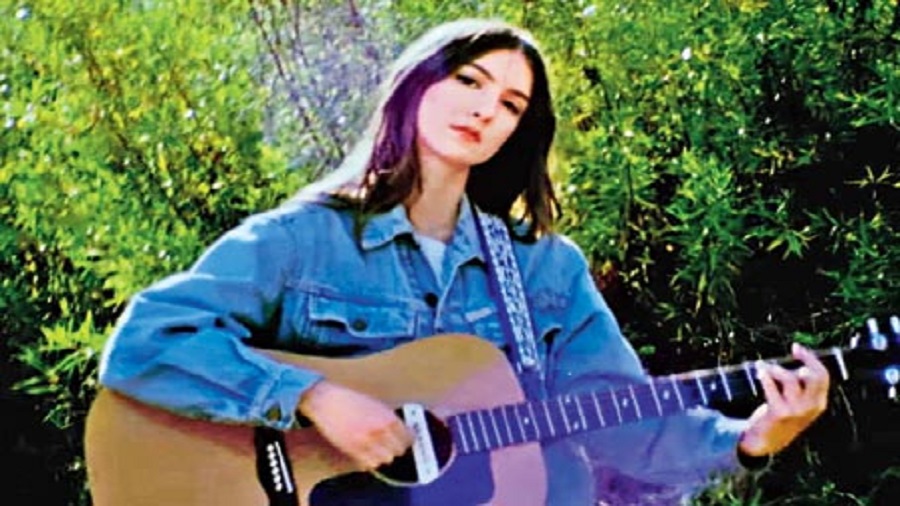 ---
Published 09.08.20, 09:29 PM
|
---
Weyes Blood — Wild Time
This one feels like a blast from the past, straight out of the climax of the 1969 road film Easy Rider, which was directed by Dennis Hopper. The camerawork is intentionally shaky while the colours bleed into one another giving out a psychedelic vibe. Bursts of bright colours appear throughout the video and Natalie Mering aka Weyes Blood can be seen playing the guitar in a forest beside a brook where a man lies motionless  mysteriously. Soon she is joined by her friends and they make a splash in the water — once again a throwback to the Woodstock era. Neon body paint, which glows in the dark, is brought out soon but the playful mood gives way to something more ominous as a swirl of images mirror the rising crescendo of the song with lyrics that go: "Lost and tangled up in you/ Everyone knows/ You just did what you had to/ Burning much more than ever before/ Burning down the door/ It's a wild time."
Tinashe — Rascal (Superstar)
It's a pink wonderland for Tinashe as she wakes up in bed wearing a leopard-print lingerie in a pink-themed room. As she checks herself out in the mirror and gets ready, a drone hovers around her capturing her every move while she sings, "Money, cash, clothes, fast cars/Fast lane, dash playin' with the Nascars/ I'm in the Valley chillin' with the bad bro". Soon the location shifts to what looks like an empty lounge area with comfy couches bathed in red-pink light. This time Tinashe — all alone once again — grinds on the floor, seducing the camera.  

Cardi B — WAP feat. Megan Thee Stallion
Cardi B and Megan turn on the heat and spice things up in the video for WAP. Keeping the team to a bare minimum, the video instead has tigers roaming around while they dance up a storm in a mansion. When they lie around in a room snakes give them company, slithering around them. In other scenes a team of dancers perform their moves maintaining distance. Every room in the the mansion leads to a new possibility. In fact, Kylie Jenner puts in an appearance. Butt statues and an indoor pool add to the glam look of the multicoloured mansion. Meanwhile, Cardi raps it up in a leopard-printed room with an actual leopard in it!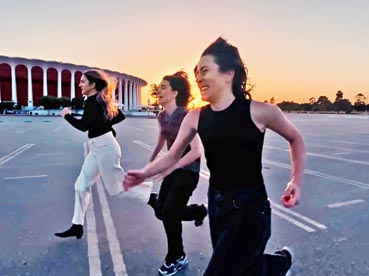 Haim — Don't Wanna
The Haim sisters are famous for taking those legendary walks in their music videos. And in the video for Don't Wanna (from their new album Women in Music Pt. III) they are back in their elements, walking down deserted streets, a shout-out to their own video for I Want You Back made three years ago! Of course, they do things differently in Don't Wanna and make it a fun watch this time. They treat the walk like a competition as each try to outdo the other. They move ahead of the other and pick up speed, going from ambling to jogging to running! They employ tricks as well like one sister feigns tiredness so that the other two can come back to check on her, giving her ample time to sprint away! As they get into the competitive spirit, one of the sisters finally gets into a car and drives to the (supposed) finishing line to emerge as the winner!

Phoebe Bridgers — I Know the End
Here's a video whose plot twists unfold like a thriller. The first image from I Know The End grabs attention with just Phoebe's head bobbing over a tub of water placed in a hallway closed off by white walls in a long shot. As the camera closes in on her, she sings, "Somewhere in Germany but I can't place it... Close my eyes, fantasise." Soon she gets up, fully dressed in a skeleton outfit. As she waits in a changing room, an attendant wearing a white costume gets hold of an apple and rolls it on the floor, whose movement is stopped by Phoebe with her boot. She picks it up and bites into it. She moves out of the building and gets into a car. The drum beats pick up pace, and as she sings, "I turned around, there was nothing there/ Yeah, I guess the end is here", a beam of light falls on her. She shields her face with her hand and starts running away with a guy on hot pursuit. Scenes are intercut with her in the tub but this time she is splashing around in agony. She runs straight into a stadium and joins her band who are performing the song for a handful of people! Oh, there's one more twist to the story but we are not revealing it here!

The White Buffalo — Problem Solution
"Well, they say follow your heart/ But it's confused about everything". The lines set the tone for the music video which sees a long-haired, bearded Jake Smith aka The White Buffalo acting out the conflicting emotions contained in the song. The camera captures Jake in mid-shots and close-ups as he fights his inner demons, all alone in a room and in a car. Often he is framed in silhouette.
He is constantly in the process of wearing or taking off a black jacket which reveals a colourful shirt underneath, a comment on the character's condition. The grim song which almost plunges into despair finally changes tone and shifts gears with the lyrics — "Well, it's a new day/One more chance to step in the light/ Sun is out/ Feel what it's all about/ Well, they come and go". Jake smiles, laughs, and does a jig. He even bows in the end with a message in the lyric — "Let's just get through the day"!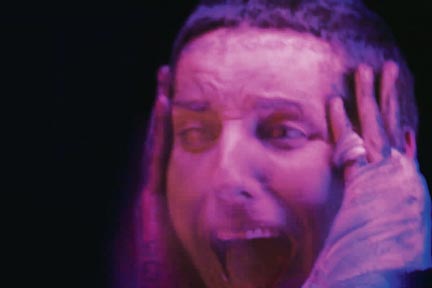 Bring Me The Horizon — Parasite Eve
"I've got a fever, don't breathe on me/ I'm a believer of nobody/ Won't let me leave 'cause I've seen something/ Hope I don't sneeze, I don't/ Really we just need to fear something/ Only pretending to feel something/ I know you're dying to run/ I wanna turn you around". Parasite Eve is a song that documents the pandemic. The video is inspired by lead singer Oli Sykes's fave comic book characters and anime like Tokyo Ghoul, Venom, the game Hellblade and a film called The Inferno Unseen. Concept sketches for each member were created and the shoot was done with a limited crew.
The splashes of colour and lighting give the video a haunting quality, which captures the paranoia and anxiety of our times.

Another Sky — Fell In Love With The City
This video scores with concert footage and tour visual diaries. But unlike lockdown videos, this one also has new shots of singer Catrin Vincent gazing into the distance and then staring into the camera. Themes of isolation and despair emerge from the flurry of disparate images that are put together. A sign reads, "Who will survive in America?". Soon another sign reads, "Hamburgers" and the next one — "Bar". The lyrics, "Fell in love with the city/ As I fell out of love with you", underscore the irony of it all.

Kelly Lee Owens — On
This one plays out like a short road-trip film. It begins by showing a golden retriever sitting inside a car. A man walks up, gets into the vehicle, and they take off, rolling along the countryside. The man and the dog get out and play catch in a field, which we get to see from inside the car through the window. The camera stays inside the car. The video unravels like a mood piece, building on atmosphere with shots of skies, green fields, drops of rain on glass, the sunshine on an open highway. The dog's ears perk up once they reach a ferry landing.... the camera finally moves out and follows the man as he walks inside the area, revealing a tragic moment, which gives the video a melancholic quality.

Jaden — Cabin Fever
Jaden hits the road with a friend in this video, singing about palm trees and kaleidoscope dreams as he breezes down in a cool, multicoloured car. The girl he is pining for looks out from her window wearing a mask but doesn't step outside. He comes to her window with a placard reading, 'What about today?" to which she replies with a "Sorry"! "I'm at home thinking 'bout you and me... Girl, I really wanna believe ya/ If you love me, how come I never see ya?" he sings. The last image — of a crestfallen Jaden wearing a mask and sitting in a room with a guitar resting against the wall — will make you go aww.

Deep Purple — Man Alive
"Come on let's go Space Truckin'" — Deep Purple had fired our imagination with these words in the song Space Truckin'. The legendary band are back with a new album, Whoosh!, and treading familiar territory in the video for the song Man Alive with its space theme. Talking about the album, frontman Ian Gillan had said, "It's about the transient nature of humanity on earth", and the video starts off with an astronaut on survey mode. We get to see bird's-eye views of the earth in distress as Ian sings, "All creatures great and small/Graze on blood-red soil".