Art, physical space and conversations thereof
CIMA's Mixed Media wants you to look, see & feel again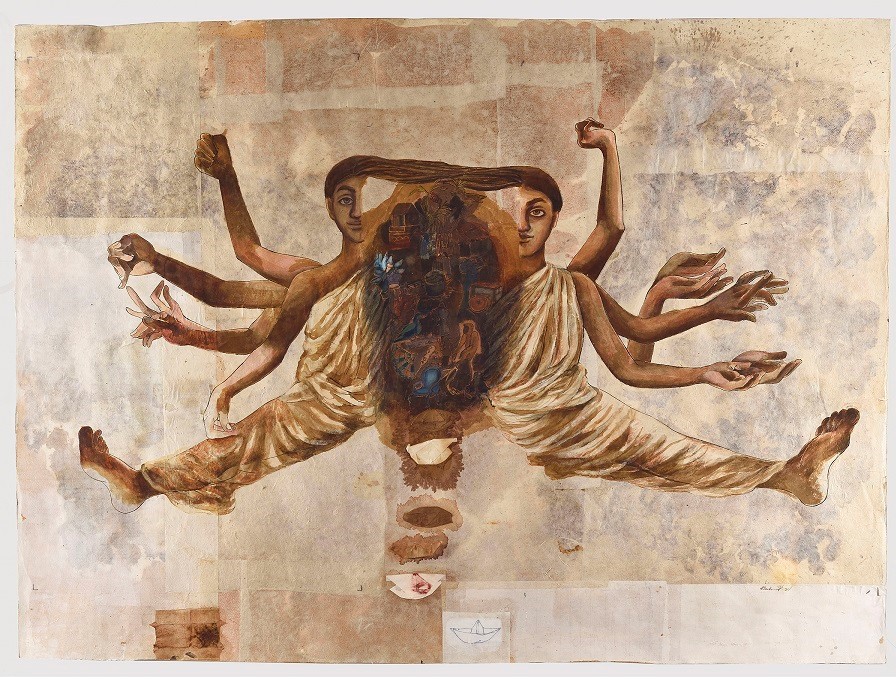 ---
Published 13.08.20, 06:17 PM
|
---
To exhibit or not to exhibit, that is the question dominating art in the time of Covid-19.
Ina Kaur has a definitive answer. "Art is subtle and tactile, it is necessary to be able to converse with art in a physical space," said the Bangalore-based artist.
She is one of the six contemporary artists being shown at the CIMA Gallery's "Mixed Media", the first full-fledged, physical art exhibition in Calcutta since the March lockdown.
Mixed Media, displaying 56 artworks that explore the awareness of simple everyday life and the relationship between "man and nature and the nature of man", took a long time to plan and put together because of the lockdown and all the constraints that came with it. Artists were finding it difficult to access material for their work and many couldn't get to their studios. There were logistical issues of getting the artworks to Calcutta, with courier services being closed, and restrictions on what would be allowed in and what wouldn't.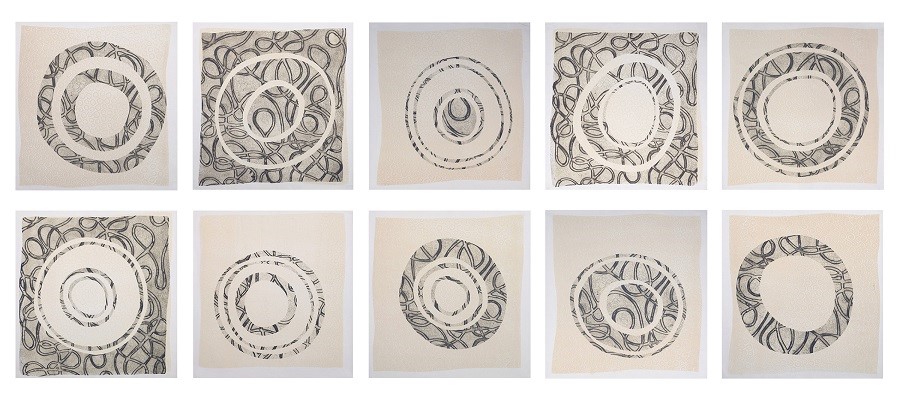 "But we were adamant about going ahead with the exhibition. The hurdles we faced are those we have to live with for the near future and we have to prepare ourselves accordingly," said Rakhi Sarkar, director of CIMA.
Mixed Media, which also showcases artworks by Kingshuk Sarkar, Rashmi Bagchi Sarkar, Shreyasi Chatterjee, Soham Gupta and Vishal Bhand, opened to the public on August 7 at the Ballygunge gallery and will be on for a month.
For Shreyasi Chatterjee, her own artworks acquire a new meaning in the physical gallery space. "When I am working, I am deeply involved with the artwork. Without an exhibition you cannot understand your place among the other artists and artworks showcased. You also experience your own artwork in a new way when you see it curated in a gallery space," said Chatterjee, explaining how one piece of work (titled Birthday Present), which she felt was childish, did not really seem that way when viewed within the exhibition.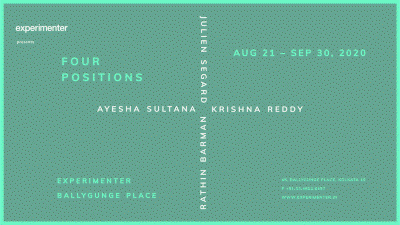 Priyanka Raja, co-founder of Experimenter Gallery, is unequivocal on the importance of displaying art in a physical space. "Viewing art on an online platform is not the same experience at all because there you are twice removed from reality. For the artists also it will never be enough to be present in the 2D format," said Raja.
Experimenter, which has remained active through various virtual shows during the lockdown, has also curated a show at its Ballygunge Place address. Called Four Positions, the exhibition showcases solo projects of four artists -- Krishna Reddy, Ayesha Sultana, Julien Segard and Rathin Barman. At present the show is open to the public by prior appointment only but it will be open to all from August 21.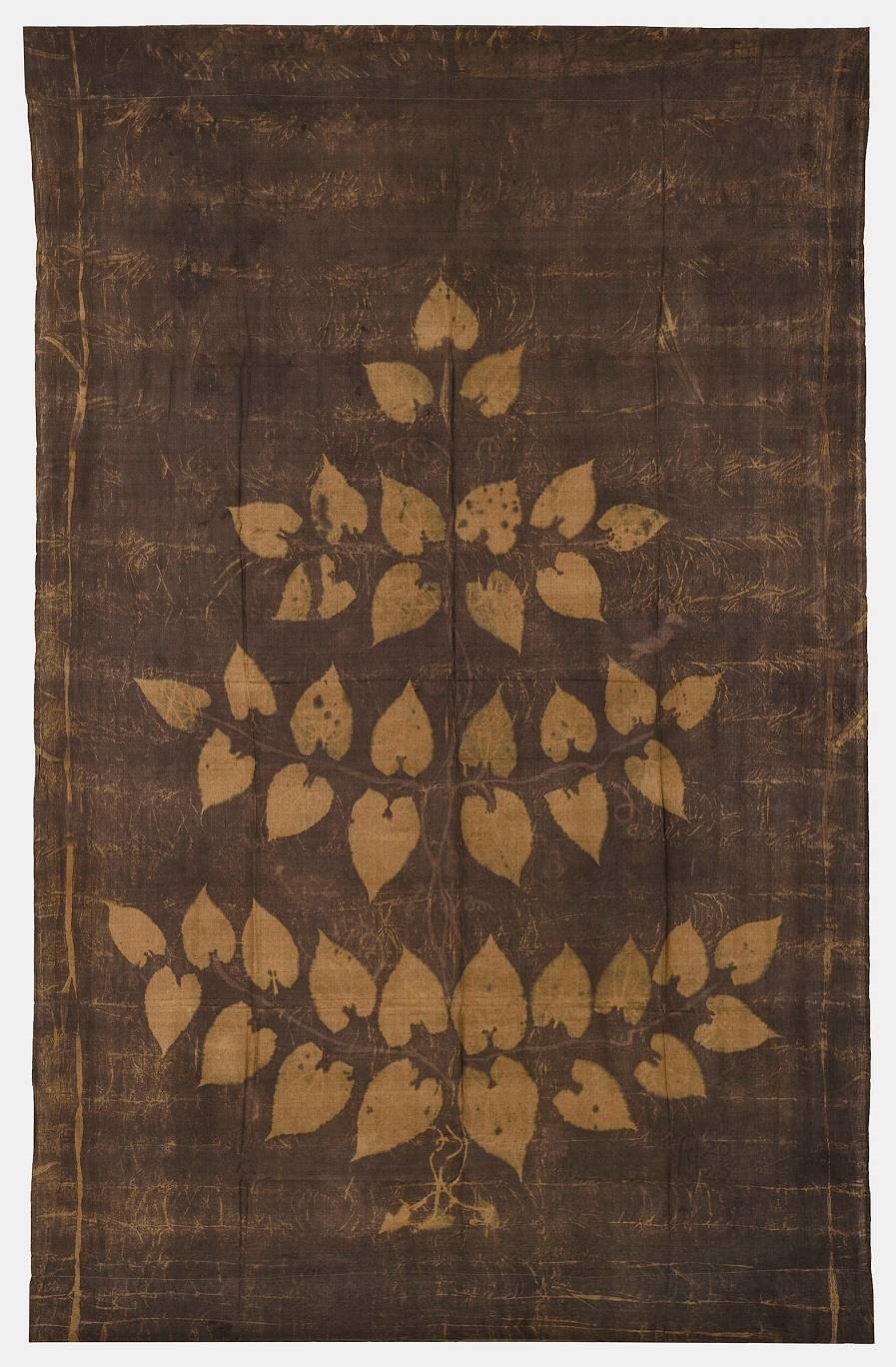 High-tech sanitisation
For Raja, the biggest challenge has been adapting to the hi-tech sanitisation processes, social distancing norms and wearing protective gear. "It has been a whole new world of fitting in and learning to work within the parameters of the new normal," she said.
For Sarkar, working to remotely curate Mixed Media presented challenges of its own, in addition to organising sanitisation gear, thermal scanners, masks, face shields and gloves in tune with Covid safety protocols.
"Selecting work online becomes difficult because you can't understand the scale. Curating it is also a challenge when you are mounting an exhibition through video conferencing," said Sarkar.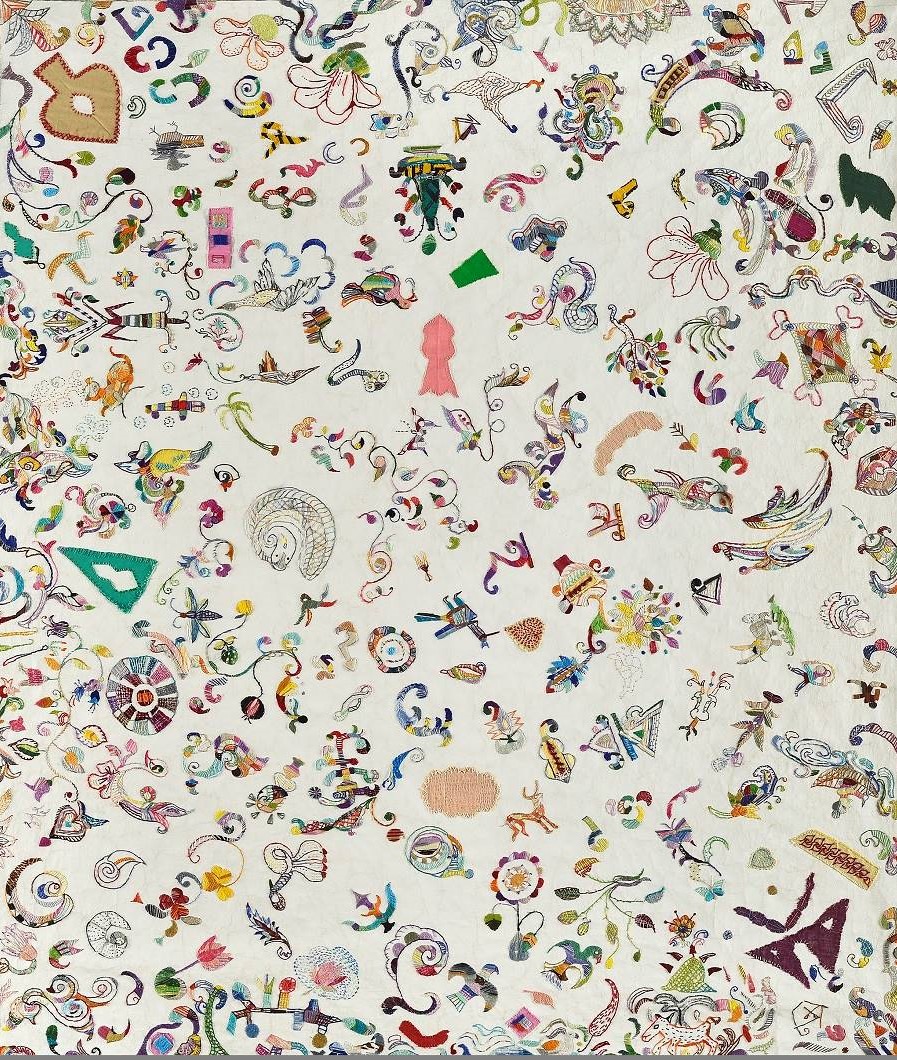 Why then not just opt for virtual displays like so many galleries around the world are doing?
"You can't appreciate the texture, the tactileness, the scale of an artwork on a virtual platform. It can give you a rough idea but not the whole picture so to speak," said Sarkar.
The artists sure think so too. "I have a lot of big works and I can imagine them all together but the only way I can see them together is at an exhibition like this," said Kaur, adding that artists anyway spend a lot of time alone in their studio space creating the artworks in order to "share and connect", which is exactly what an exhibition allows them to do.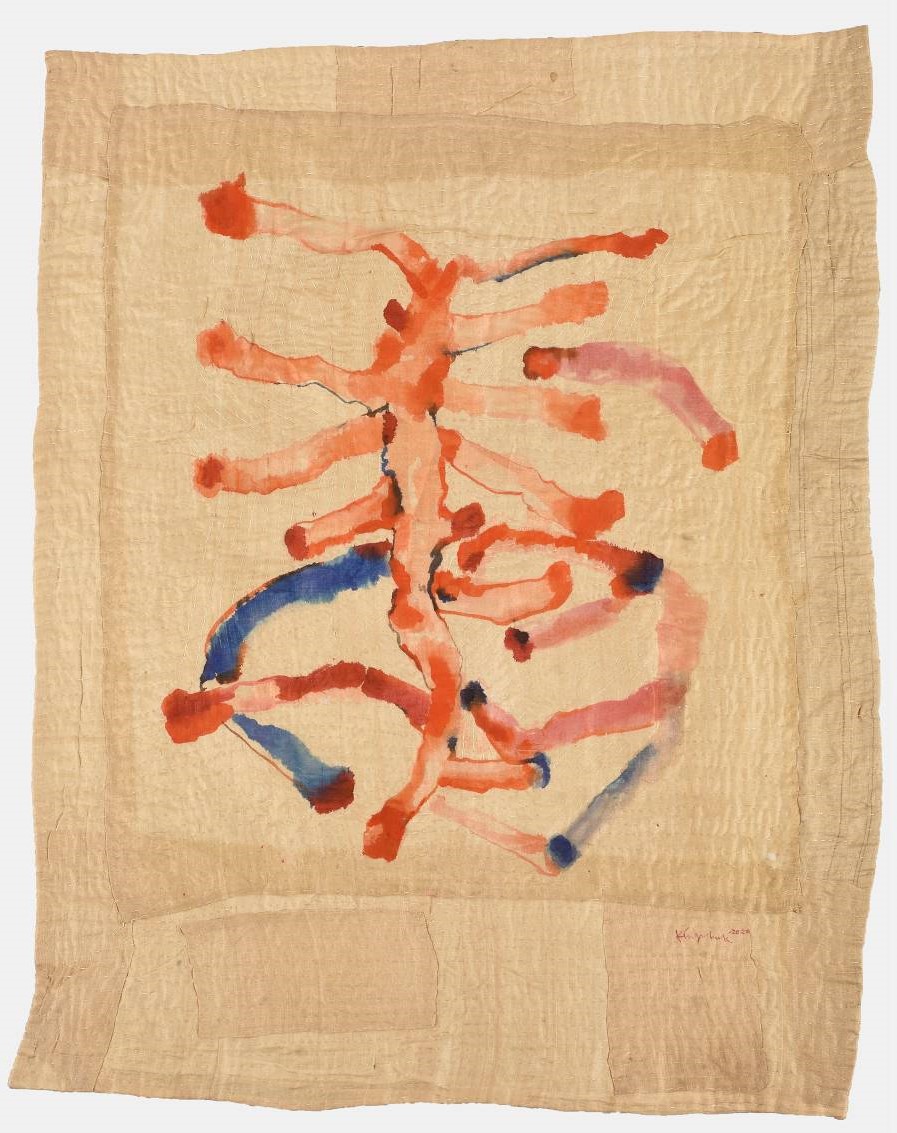 Virtues of the virtual
Not to say that the virtual does not have its virtues. "More people can see the artworks and you can zoom into a painting and notice a lot more details," said Sarkar.
The virtual platform has enabled the dialogue to be kept alive despite the pandemic. "The virtual presence has made art accessible to far more people. The number of hits we have had on the shows we have curated online are a proof of that," said Raja.
Mixed Media is seeing a slow trickle of people at CIMA and Sarkar expects the numbers to go up in the coming weeks. Sale of artwork is not of immediate concern for either CIMA or Experimenter, as that primarily happens remotely, through enquiries online.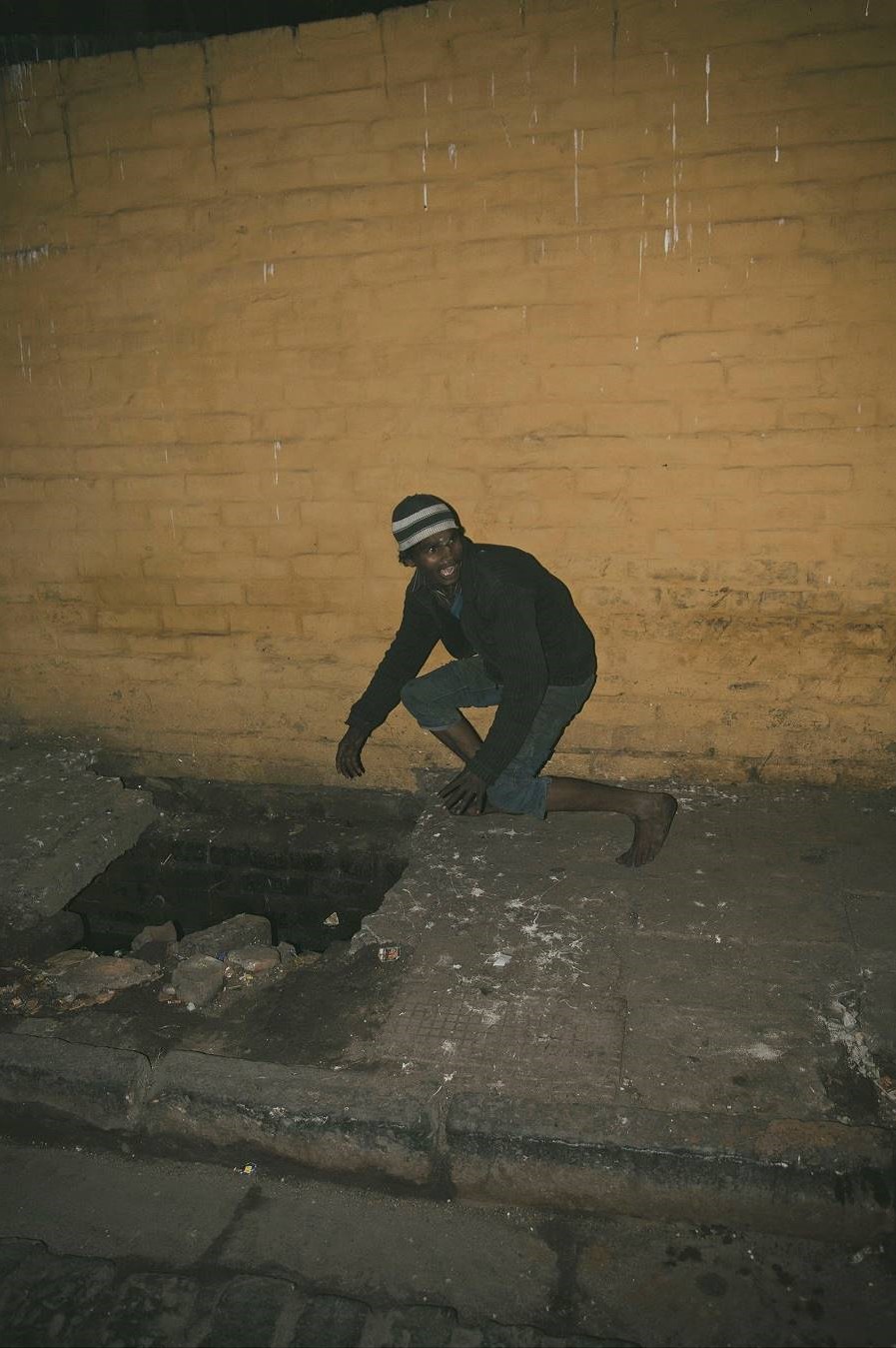 Just like the CIMA website, that has the artworks and details of the Mixed Media exhibition and a virtual walk-through video, Experimenter's Four Positions will also have an online presence in a viewing room format.
"Going forward art will occupy a hybrid space with a mix of the physical and the virtual and the success of a show will no longer be measured by how many people came to the opening but by how many people you can reach out to," said Raja.
And for some artists, looking within in order to reach out seems to be a thematic thread of lockdown times. "The artworks showcased in Mixed Media are visceral and reflective of the inner hopes and despair," said Sarkar.
One of Kaur's works in the exhibition, Disentangled, came about during, and in response to, the pandemic. It was triggered by a personal loss but grew to encapsulate the larger loss of freedom of humanity and of nature. The material she has used is rudimentary and recycled from what she had at hand at her home studio.
"I don't see this as a compromise but rather an opportunity to be resourceful," said Kaur.