A podcast on poetry from the heart of Calcutta
Flawless execution of these four-minute episodes wasn't a task that he achieved overnight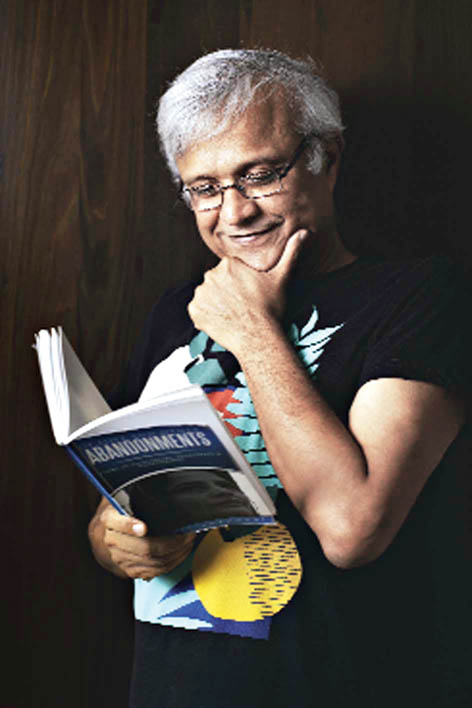 Music, too, was a very important part of the exercise and his search took Sunil Bhandari to free music archives with options aplenty
Sourced by the Telegraph
---
Published 03.05.20, 01:08 PM
|
---
When he is not busy being the executive director of a corporate house, Sunil Bhandari is moonlighting as a podcast creator, creating a unique space for the poet in him. The poet who published his book on poetry in 2017, Of Love and Other Abandonments, which shot up on Amazon's list of bestsellers, has now decided to give a different platform to his poetry, that he writes almost every day — podcasts. His podcast, Uncut Poetry, was launched in February to connect to a global audience on a platform that was "really intriguing" to him. Small four-minute episodes released every week, has him reading out a piece of a poem and then deep diving into its nuances.
Flawless execution of these four-minute episodes wasn't a task that he achieved overnight. Online courses were taken, free music database was explored, home setup was built with microphones and recording devices in place, the software was acquired and the entire process lasted a few good months before the final product was ready. "I even heard podcasts to learn how to make one," said Bhandari. It was his love for reading that led him to the world of podcasts, when he chanced upon a piece of information that stated that there are over 300 million episodes of podcasts in the world and that people were religiously tuning in. "That is when I started searching for poetry podcasts. Because not all poems can be read out loud and made into a podcast. Some are only meant to be read," he said. Music, too, was a very important part of the exercise and his search took him to free music archives with options aplenty.
He already has a ready format in mind for the upcoming episodes of his podcast. "Season one is all about my poems and a look in between the lines. However, in season two, I want to interview local poets around me and have them read out their poetry. For the third season, I want to spread out a little more and invite poets from around the country to speak to me on a call," Bhandari said of his future plans with the podcast. He is already in touch with poets like Ashwani Kumar and Arundhathi Subhramanium to be a part of his project.
For someone who has dabbled so much with podcasts, we asked him to name a few of his favourites and got a list to explore. Revisionist History by Malcolm Gladwell and The James Altucher Show are two fun and detailed shows he loves. Currently, his favourites are On Being by Krista Tippett and The Tim Ferriss Show. However, the podcast he looks up to takes pointers from Poetry Unbound by the Irish poet Padraig O Tuama. The poems he reads out in Uncut Poetry are different from the ones he had compiled in Of Love and Other Abandonments. The driving force for him is perhaps the need to write every day. His most loved and downloaded episodes remain 'A City Made of Our Sighs' and 'The Importance of Faith in Love'.
So what can we expect next from his table, we ask him. "I am obsessed with this singer called Billie Ellish and I love her lyrics and music. I know the millennials are nodding at me right now! I started writing a poem based on each of her songs. I have already written a few and I can't wait to write a few more," he laughingly adds.