A peek into Serendipity Arts Virtual
Digital initiatives are not an alternative to any of our physical initiatives, rather avenues that can be explored to equip the arts universe, to perennially produce art and float it on newer platforms, using the Internet and the best of what technology has to offer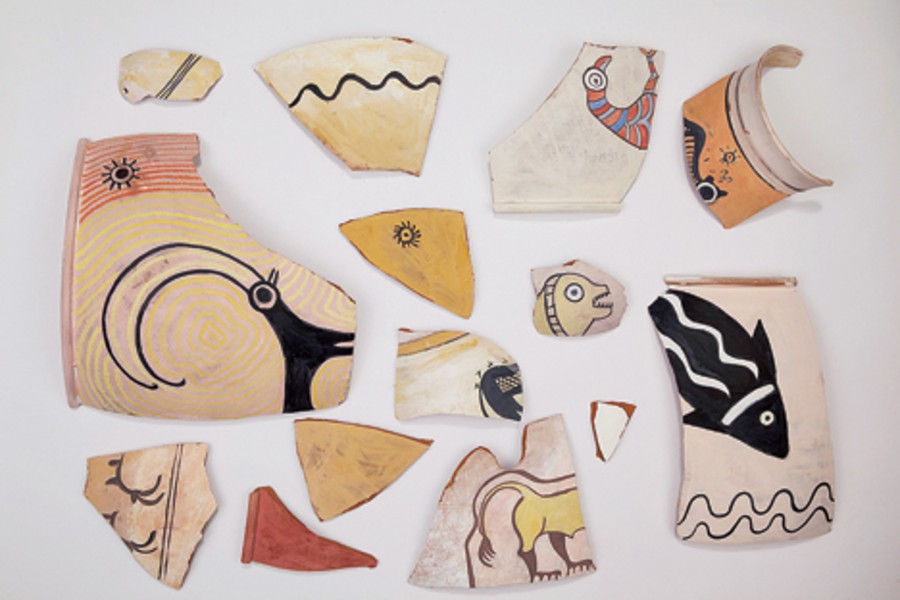 ---
Published 07.12.20, 12:01 AM
|
---
Nippy Indian Decembers are meant for social gaiety over art and hors d'oeuvre, whether at a gallery or at one of the festivals dotting an art-lover's calendar. For those familiar with the Serendipity Arts Festival, this is usually time for gathering in sunny Goa, hopping into one of their colourful shuttles and gallivanting around town to take in art in all its splendour. However, though the physical festival stands postponed for a fairer time, the organisers are meanwhile putting their best virtual foot forward with Serendipity Arts Virtual (SA Virtual) — an online curation of art, workshops, performances and talks.
In fact, the Serendipity Arts Foundation had stepped up with a stellar virtual curation of events very early on this year and with the experience accrued then, SA Virtual is set to be a holistic experience on your devices till December 21 at the specially designed www.serendipityarts virtual.com. Smriti Rajgarhia, director, Serendipity Arts Foundation and Festival, in a conversation with The Telegraph, explores the "what" and "how" of SA Virtual. Excerpts:
With the Serendipity Arts festival getting postponed for now, what can we look forward to in SA Virtual?
Right from the start of this year, we have been exploring the digital frontiers for the arts and trying to respond to the opportunities that the space has to offer. The digital initiatives are not an alternative to any of our physical initiatives, rather avenues that can be explored to equip the arts universe, to perennially produce art and float it on newer platforms, using the Internet and the best of what technology has to offer.
Serendipity Arts Virtual was conceptualised in light of the evolving landscape of audience engagement. Starting from December 4, Serendipity Arts Virtual will be spread across two weeks and the programming will be hosted and linked from a specially designed website, which will give everyone free access by simply registering.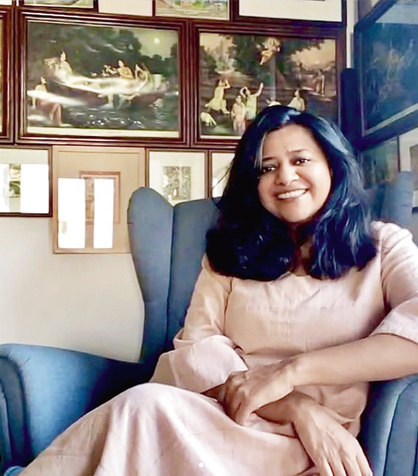 The Serendipity Arts Foundation had already started with a number of digital initiatives from early this year. What prompted you to shift the action online and what makes that important to the foundation?
Serendipity Arts Virtual is an extension of the foundation and festival's focus on expanding its digital offerings in the year 2020. The approach also comes from recognising the Internet as a common ground for daily interactions, in a rapidly changing world. So far the foundation has launched a number of successful digital initiatives, such as SAF x You, the How To… series and the Memory Capsule Project. Continuing with the series of digital offerings, Serendipity Arts Virtual will respond to the Internet and its big role in connecting people from across the world and consolidating its offerings, that binds us together. Serendipity Arts Virtual will turn to the Internet as a site in order to forge meaningful artistic collaborations that are hinged on innovative integration of the arts and the digital space, aiming to foster an increasingly open and accessible arts community.
This programme seeks to conceptualise and adapt artistic visions and projects for spaces that can be created and accessed digitally; not merely using the Internet as an alternative medium, but as a dimension with its own unique properties that can encourage new thinking and create new possibilities for how art is created and how it is experienced, for years to come.
What are some of the challenges of curating an extensive online programming and ensuring that there's something for everyone — like it is in the physical festival?
Challenges are often opportunities in disguise that help us explore newer territories that we haven't explored before and to gain a deeper understanding of our 'new' normal, to make the most of it, and work towards innovation and creativity. This year has paved that way for Serendipity Arts Foundation and Festival to explore alternate possibilities and respond to the sudden shift we all have been experiencing. We have tried to understand what will engage an audience digitally and how we can further artistic practice in the digital space.
This year has been a journey for us to understand engagement with the arts, digitally. The offerings of the digital space are immense and quite potent, allowing unique creative collaborations that span disciplines, bring technology into the arts and allow people from different geographic locations to collaborate through their screens. Curating for the digital medium made us relook at technologies that were available and how we could use everyday communication lines to bring access for the artists to their audiences. Challenges come with each new experiment, and understanding how people connect through the Internet and engage with the arts was an interesting research for us.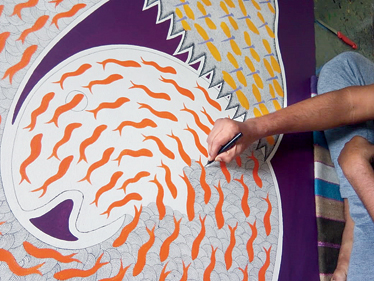 With the pandemic forcing the world to rethink our approach to the arts, is there any major change that we can expect in the physical festival when that happens?
We, as a festival — and I am sure all festivals share this with me — are looking at what happens to a festival when you cannot have large gatherings. I think with this pandemic, our matrix of gauging what makes a festival successful will change from numbers to the social/regional and artistic impact. I feel more regional experiments will proceed with a digital aspect, which will be omnipresent for the next few years to come. Arts by nature adapt, address and recontextualise our current histories. And thus we might see newer genres of practice emerge, which will straddle between the physical and the digital, hopefully taking the best of both worlds to create a base for future artistic practices. I do hope that our next edition addresses this fine balance between the digital and the physical, and we make best use of our experiences from this year to strengthen the next.