A music video to instill positivity in these trying times
The recital touches upon the existentialist crisis looming upon humanity owing to the Covid-19 crisis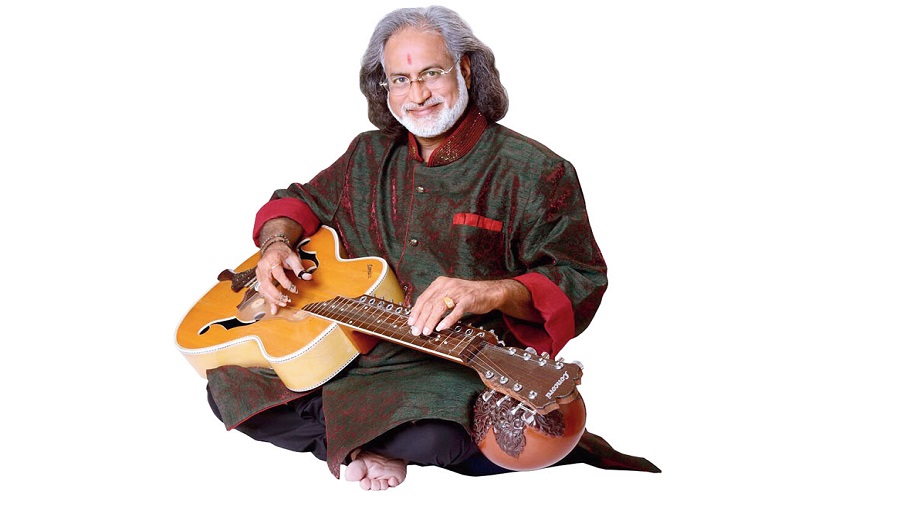 ---
---
Culture enthusiast Sundeep Bhutoria's recital with daughter Aavya christened Once Upon a Time in 2020 has been much appreciated on social media as it touches upon the existentialist crisis looming upon humanity owing to the Covid-19 crisis. The 4.53-minute video in Hindi (https://youtu.be/l-9jwnruYOE), set in the year 2025, features some sweet moments between the father and daughter as Aavya persuades Sundeep to tell her about the year 2020. Conceptualised and curated by Sundeep, the video, starting with a still of the Churu Junction in Rajasthan (Sundeep was born in Churu) features a montage of shots from everyday life.
The high point of the video is the music that has been composed by Padma Bhushan recipient Pandit Vishwa Mohan Bhatt, a Hindustani classical music instrumentalist and Grammy award winner, and assisted by his son Saurabh Bhatt. Neelam Muntashir, wife of renowned lyricist, poet and screenwriter Manoj Muntashir has penned the narrative and helped with the nazms (nazm is a major part of Urdu poetry that is normally written in rhymed verse and also in modern prose-style poems). The video has been done by Gautam Sharma who also did the Teri Mitti tribute video starring Akshay Kumar. There are English subtitles embedded in the video as well.
In the manner of a bedtime story, Sundeep goes on to tell Avya how nature had been offended by humans and hence sent a virus upon its inhabitants. He tells her about the pre-Covid-19 days when people would run after materialistic things and end up dejected, about houses that would resemble hotels as people would come home only to sleep, when the emphasis on bonding and love was non-existent. He also tells her about how technology had replaced nature and humans would spend more time on virtual relationships than real ones. The concept of childhood of earlier generations had ceased to exist and kids were no longer interested in tales of the jungles and animals. The dad explains that the virus was only a wake-up call and people started to believe in family and home once again. Life began to smile again and daily activities made a comeback. He adds that the virus put up a mirror to human society and taught them the value of life, of love, of relationships and of moments.
According to Sundeep, he was inspired by The Great Realization, a video by Kiwi-born Welsh YouTuber and poet Tomos Roberts, popularly known as Probably Tomfoolery. The video was posted on Instagram, Twitter, YouTube and Facebook three weeks back has attracted over 10 million views. The video has also been shared by many politicians and artistes.
Sundeep said: "I spoke to Manoj Muntashir and then his wife wrote the nazms. I got in touch with Pandit Vishwa Mohan Bhatt and asked him to compose the music. I asked Gautam Sharma for his help in creating the visuals. When the end product came, I just casually sent it to friends and thereafter it was picked up by social media followers. I also got a request from a very senior politician in the UK to add English subtitles to it."
Pandit Vishwa Mohan Bhatt said: "The poem/story is very beautifully written and it's authentic as it will be very useful for generations to come. It describes what happened in 2020, the disease Covid-19, which shook the whole world. This poem means a lot to us as it is futuristic. Composing the background music with my son Saurabh Bhatt where Sundeep narrated a bedtime story to his daughter Aavya was very interesting for us."
"When Sundeep approached me for this, I was more than happy to write the nazm with the hope to inspire and instil positivity in an unprecedented time — that this pandemic too shall pass," said Neelam Muntashir.