An Officer and a Gentleman
Swaraj Bir Singh, a medical doctor from Amritsar who had opted for the civil services, helped me find my feet in the abode of clouds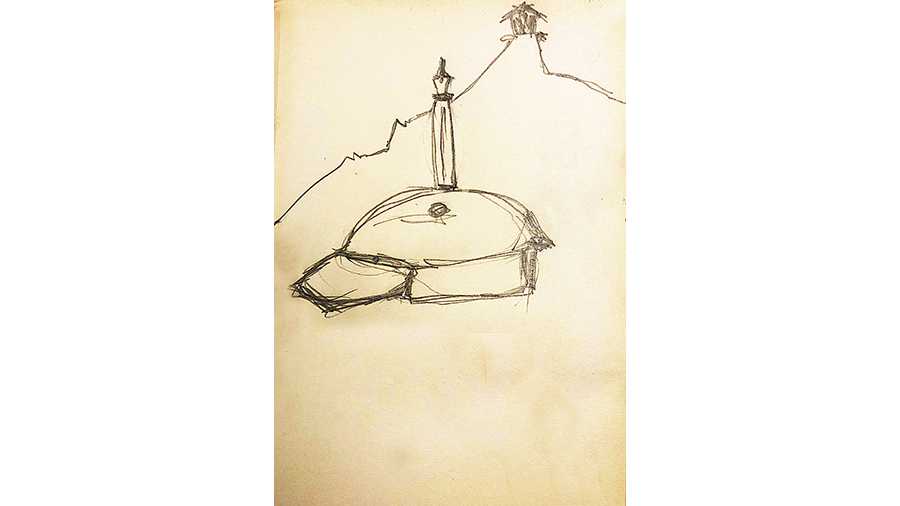 When SB Singh left for Delhi, we learnt that he had taken to writing and got the Sahitya Akademi award for his play Maseya di Raat (Moonless Night) in 2016
---
Published 07.11.21, 12:24 AM
|
---
Ethnic tensions had peaked in Shillong when we arrived amid indefinite curfew on my first reporting assignment. Once the initial trauma subsided, I ventured from the top of the hill, where we had taken up residence, to the city's hub and met the superintendent of police.
S.B. Singh, IPS, read the nameplate. Inside, a young officer was surrounded by a group of hoodlums banging their fists on his table to intimidate him.
Swaraj Bir Singh, a medical doctor from Amritsar who had opted for the civil services (after his IPS brother was killed by militants), helped me find my feet in the abode of clouds.
Night curfew was still on when he invited my husband and me to dinner, but preempted us from declining. "Be ready at 7," he said. Just as the shops outside our home were downing shutters, a police jeep drew up. The SP himself was at the wheel. To the utter consternation of the shopkeepers and neighbours, we were packed in and driven off.
Once we reached his home, he introduced us to Mrinal Miri, vice-chancellor of North Eastern Hill  University, and his wife Sujata. Great conversation followed and we learnt that Dr Miri had been asked to cook fish for us "as you are Bengalis". The journey back through the pitch-dark landscape amid curfew is an adventure I will never forget.
When Singh left for Delhi, we learnt that he had taken to writing and got the Sahitya Akademi award for his play Maseya di Raat (Moonless Night) in 2016.
When he was posted at Delhi's T3 airport, we happened to touch down in transit and briefly met him. It was as if the years in between had been erased from our collective memory.
When I returned to Meghalaya for the 2018 Assembly elections, he was back as director-general of police. Tied up with the Prime Minister's scheduled campaign, he still made time for a chat.
On his retirement shortly thereafter, he called to say he was heading a newspaper. "You've crossed over to my profession," I joked. But I knew what a good editor he'd make.
That belief was strengthened recently, when a poem written by him went viral. It highlighted the pathos of JNU student Natasha Narwal being granted bail a day after her father Mahavir Narwal had died of Covid-19.
It moved us and countless others beyond words. Having watched the doctor-turned-officer take command in a turbulent area and metamorphose into an equally gifted wordsmith was testimony to writing tools being superior to weapons.
In Singh's chequered career, the pen has certainly proved mightier.