An identity ticket to ride
'As she uprooted five aster saplings, I spoke about the stresses and strains of managing a husband, children, in-laws... along with a job'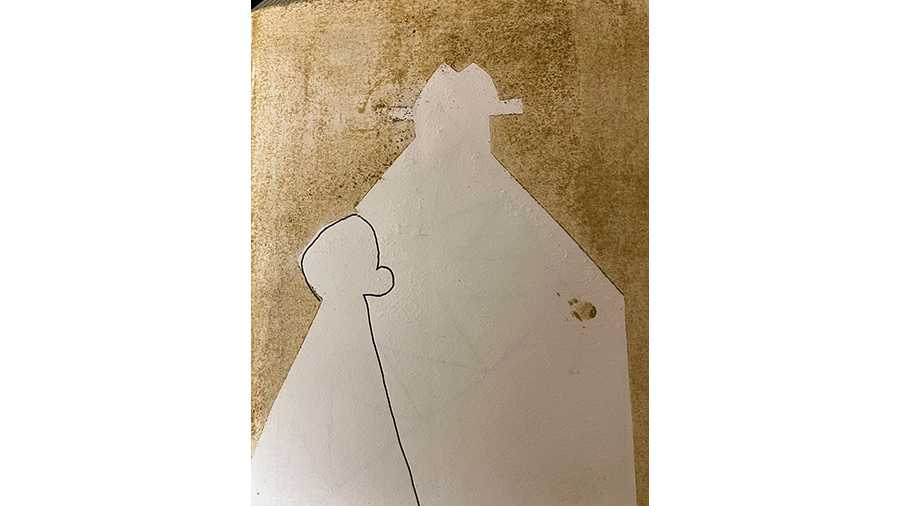 ---
Published 05.12.21, 12:06 AM
|
---
I couldn't have asked for a more beautiful setting. There I was in the middle of the fields, actually the Kansabati riverbed in Panskura, East Midnapore, famed for its flower cultivation. Men and women were watering the undulated beds — of cornflower, marigold, gladiolus, aster. Some were sowing saplings in the distance, some sat soaking in the sun. The scent of the earth was real.
As usual I found it easier to engage with the women. I learnt from them when this batch would start flowering, how much the blooms would fetch, what they would sow after, where they sourced the water from. One woman did not want to mention her name, but the others did.
Before getting into the details, however, each one asked, "Did you come here by yourself?" I replied, "Yes, this is my work, just like you work in the fields and then in the house."
As the sun moved higher, it was time for Malati to leave. "Bhat banaini shokal e, shoshur ke khete ditey hobey... I must go home and cook; my father-in-law would be waiting." But I wasn't finished yet, and she seemed the friendliest of them all. "I'm thirsty," I said. "Could I have some water at your place, please?" Also, I wanted to buy saplings and manure from her, which I hoped she might have around the house.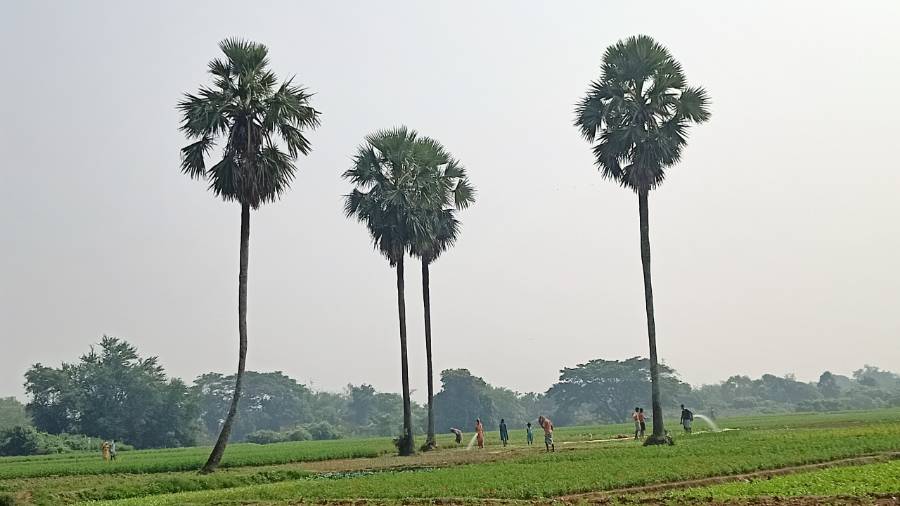 We talked a lot more during the 10-minute walk. She lived in a joint family of three brothers, her own two sons were in the city, her father-in-law had also been a flower farmer. She asked me about my family, to be specific my "husband, children and in-laws".
Now, there is no husband in my house. But I found myself not wanting to get there — it would be pointless to disrupt the flow. As she uprooted five aster saplings, I spoke about the stresses and strains of managing a husband, children, in-laws... along with a job.
Malati's father-in-law, a frail old man, sat in the sun while her two sisters-in-law greeted me. "We have separate kitchens but an outsider will never be able to tell," said the youngest, an affable and robust woman of around 40.
Peering into her kitchen, I was surprised at the mounds of vegetables she had chopped for just two heads, she and her husband. "We three share with each other whatever we make," said she. "Do your in-laws live with you? How old are they? Who cooks?" Again, I did not want to disturb the bonhomie.
Later, as I narrated all the fiction I spun, a colleague said, "If you'd said what is what, you may have been surprised by their philosophy of life."
Perhaps. But should it have bothered me, to tell an untruth and keep adding to it? I really can't tell.