Eye. Shadow
All about women detectives and their experiences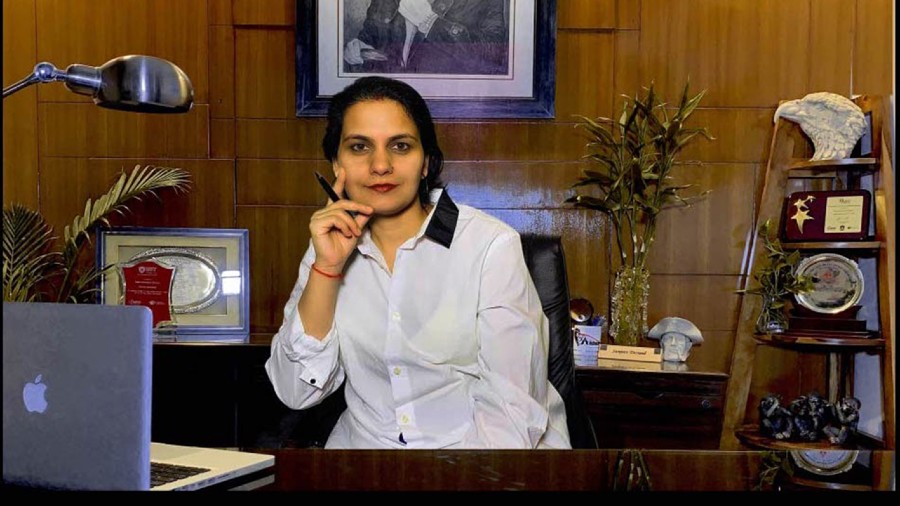 ---
Published 13.06.21, 01:11 AM
|
---
Her boyfriend had been blackmailing her. He had in his possession some photographs and was threatening to expose her. Almost on the verge of a nervous breakdown, she hired a detective agency. A trap was laid and help was sought from the local police. "We raided his house only to discover that there were 14 other girls who were being blackmailed by him," says Nidhi Jain, director of Sleuths India Consultancy, a private detective agency handling cases across India. Nidhi, 35, has been in the trade for almost a decade now.
Sleuthing is one of those jobs that continue to be dominated by men. At some point it must have had to do with things such as safety and negotiating a world where there were not too many women professionals, over time it became standard practice.
Neetu Deswal, 38, director of the Delhi-based Aider Detective Agency, recalls watching the television serial CID. She was also familiar with Karamchand, a 1980s serial about a detective. She says, "But I did not know such a profession existed in real life." And then Neetu got married to Sanjay, a private detective. She says, "When I saw the kind of cases he was investigating and how each one was solved by thinking differently and logically, I was intrigued." The last 15 years, Neetu and her husband have been working like a team.
Ketaki Dutt Paul's journey is different. She used to write crime fiction; her stories were published in Detective Digest, a detective and crime fiction magazine. It so happened that one day her publisher, who also ran a detective agency, offered Ketaki a job as an investigator. She accepted and stuck to it for almost three decades. Ketaki, 63, is now retired, but there was a time when she was known as India's first woman detective. In fact, an article from October 1982 published in an English daily refers to her as "the sleuth in a sari".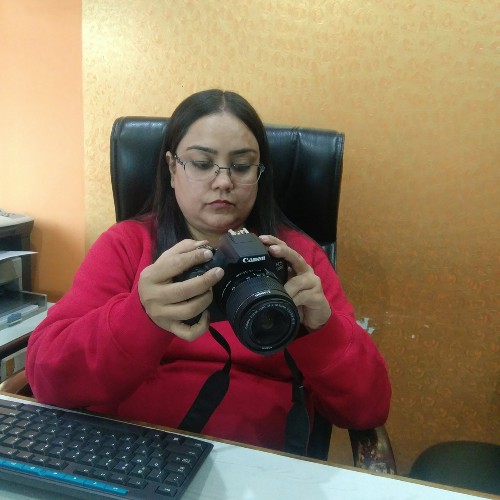 The first time Ketaki read The Hound of Baskervilles, she was 10 or 11. "I loved how the solution was found by just intellectualising the whole thing. It was not like Marvel comics or James Bond. I loved that whole concept of thinking. It was exciting," she says.
According to Ketaki, it is imperative that a private detective mingles with the crowd. She is, however, completely disapproving of the way today people hire sleuths to spy on partners and spouses. "I have never agreed to take up such cases because there is something very violative about the whole thing. In my time, this was not the scene at all. Forty per cent of the cases had to do with industrial espionage, and about 20 per cent with theft or disappearance. There were no hidden cameras and technology. It was all in the mind," she says.
Ketaki admits with a dash of bravado how she used to carry a kanpuriya (flick knife) with her. "That was all the technology at my behest," she says with a laugh.
Nidhi, who is younger by several decades, admits to working with technological aids. She says, "They play an important role because at times clients ask for evidence and only through these things, it is possible." Adds Neetu, "GPS trackers help us track movements of suspects."
Anandana Kapur's pre-pandemic documentary titled Jasoosni is about the private and professional lives of women detectives. She tells The Telegraph that she has always been intrigued by the unusual kind of careers women pursue and the subsequent challenges they face. She says, "I wanted to show not just their professional side but also the personal side of their lives. While we try to make ourselves identifiable in a crowd, they try to hide their identities because of the profession they have chosen."
Bhavna Paliwal, the director of Tejas Detective Agency, is featured in Anandana's film. One moment you see her — in the documentary — getting down from an SUV in fancy heels, and the very next moment she is at work and in the guise of a domestic help, chatting up other maids in a bid to extract information about a suspect.
She says, "There are times we have to stand for hours in the same place, waiting for the suspect to make a move. People are not used to seeing a woman standing alone, so we have to be careful and draw the least possible attention. We never reveal our true identity and keep switching from one disguise to the other."
Private detectives in India tread a thin line between the legal and illegal. According to government rules, detective agencies can conduct inquiries and investigations. Videos or sting operations for income proof, maintenance proof, adultery cases are legal evidence and valid in court.
The Private Detective Agencies (regulation) Bill, 2007 — pending in Parliament — however, proposes to debar investigation of personal communication, domestic or marital cases, missing persons, archaeological records, white collar crimes, among many others. Once implemented, the bill will disqualify all agencies that don't meet the guidelines put down by a central board.
Till then, it makes for brisk business.