Aarya, Breaking The Spiral of Deception and People's Perception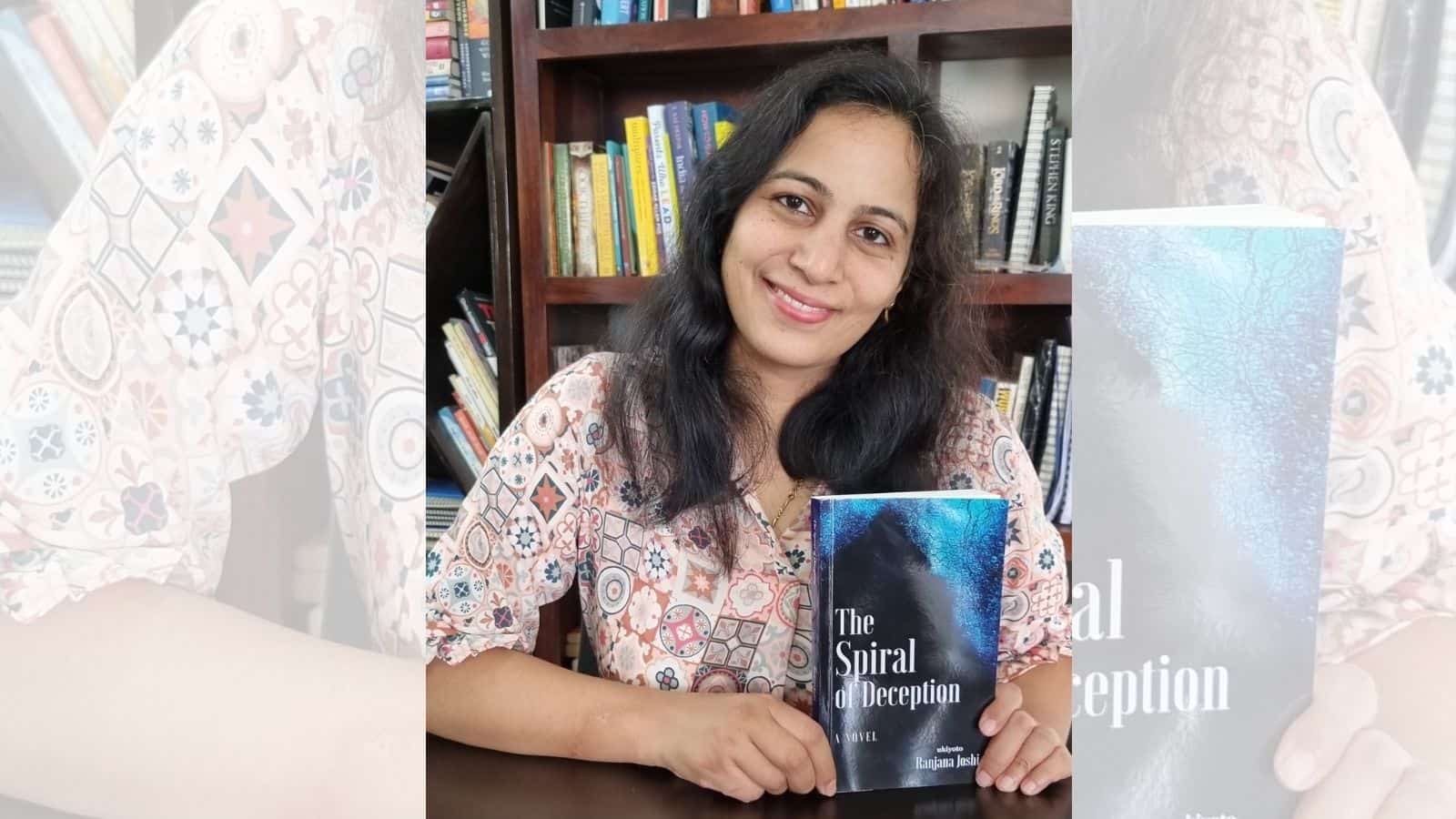 ---
Published 22.11.21, 10:12 AM
|
---
Bangalore, Karnataka Nov 18, 2021 – Ranjana Joshi's debut novel, The Spiral of Deception, which was launched on 22 Oct 2021, is all set to keep the readers engaged and at the edge of their seats as they follow the protagonist, Aarya, in her quest to find her friend. 
As Aarya and her friend, Sid, sort through the bizarre clues, they enter the murky world of deceit and deception where people on't hesitate to kill and where they hide their true gruesome faces behind a veneer of grace and sophistication. Aarya has only five days to uncover the truth. The game is afoot. The die has been rolled, and there are no rules as Aarya and Sid try to find their faceless adversary and foil the plans that have been set in motion long before they even began playing.
The story is set in Delhi and NCR, where Aarya has been trying to make her mark as an investigator for a year. All she has been able to do is catch pickpockets and find missing pets. Given her gender and lack of experience, she is unable to get relevant cases. It all seems to be coming to an end as her father forces her to join an IT company in Bangalore. She has five days left to leave NCR when her childhood friend, Mira's mother, calls her up, asking her to find her daughter, missing for one week.
The Spiral of Deception is a young woman's journey as she tries to find her footing in the male-dominated world of crime and investigation. In her efforts to find her friend, Aarya has to face her own demons of insecurity and doubt. Her journey, even as she questions her desire to become an investigator against the wishes of her parents and the norm of society, leads her to the realisation that a Private Investigator is who she is meant to be.
"When someone threatens or bullies me, I don't cower around," said Aarya. "I stand up taller and stronger and hit back till I see the bully cowering in front of me."
"Aarya is a strong woman," says Ranjana. "I wanted my character to be like I would want my daughter, if I had one, to be. She doesn't fit into the biased mindset of people - she hates the color pink, prefers jeans and a T-shirt over fancy clothes, is a krav-maga expert, and loves to pack a punch or kick whenever she has a chance. Most importantly, she has the guts to follow her dreams and stand up against injustice to the weak."
Ranjana's first book, The Tales Next Door – A Collection of Short Stories, has received good feedback from the readers, with some comparing them with the stories of Somerset Maugham and O Henry. She uses simple language to create vivid images of the settings in the reader's mind making it easy and pleasurable to read.
Born and raised amidst the picturesque town of Nainital nestled in the lower Himalayas and having spent many years of her adult life in NCR and Bengaluru, Ranjana's characters are influenced by the people she has met or read about. She holds a Bachelor of Technology degree in Computer Science and a diploma in Management of Business Administration from IIM Indore. She has spent over a decade working in the corporate sector as a finance, strategy, and planning professional before pursuing her dream of being an author. She has written many short stories, a collection of which is published in her debut book, The Tales Next Door. One of her stories, Return of the Prodigal Son, was published in the Running Wild Anthology of Stories vol 5, and another, Mama's Fairy, was published by the Tint Journal, Spring '21 issue.
Works such as these are needed to slowly and steadily change people's hard-wired perceptions and intrinsic biases concerning gender. We need many women like Aarya in our society.
"One of the most important elements that make a good thriller is the degree of gripping quality of it...Spiral of Deception has that to an extensive level," says a reader.
The Spiral of Deception is the first of the Aarya thriller series published by Ukiyoto Publishing. Ranjana is already working on her second novel, which we hope will be out soon.
Amazon link: https://www.amazon.in/dp/935490131X/
Ukiyoto link: https://www.ukiyotoindia.com/product-page/the-spiral-of-deception